The newly formed London Co-Investment Fund (LCIF), along with six co-investment partners, have committed to invest over £80 million from 2014 to 2017.  Announced today, LCIF intends on funding over 150 science and tech/digital companies based in London that are committed to growth and job creation.  LCIF will be managed by Funding London and Capital Enterprise and has launched with an initial £25 million investment from the Mayor of London's Growing Places Fund.  LCIF has selected six co-investment partners including Crowdcube, Wellington Partners, London Business Angels, AngelLab, Firestartr.co and Playfair Capital.
LCIF will co-invest in seed funding rounds of between £250,000 to £1 million.  For every £1 that LCIF invests, the partners are committed to directly invest as well – or secure matching funding from investors.  London in recent years has germinated a hot startup scene that has quickly caught global attention of entrepreneurs and investors from around the world.  The low tax, business friendly environment would like dethrone more established startup ecosystems.  FinTech especially has been on the list of sectors the UK has targeted for innovation and dominance.  The announcement is indicative of a society that has embraced entrepreneurship and creativity as the engine for economic growth.  The Chancellor of the Exchequer shared earlier this week in his Autumn Statement the encouraging results of the business friendly UK.
Are you looking for funding? #LCIF is now officially open for applications http://t.co/IWpw0LBgo7 pic.twitter.com/SHdk47RLyc

— Capital List (@capital_list) December 4, 2014
Independent research into small businesses has found that, although the capital's tech sector is thriving, some smaller companies find it difficult to line up new investment to help them expand. The new Fund specifically targets small businesses.
The Mayor of London, Boris Johnson commented on the initiative;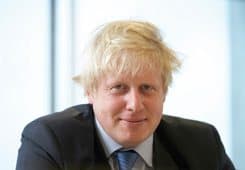 "London's tech sector is flourishing and the city is a hotbed of talented young and ambitious people buzzing with exciting ideas who are setting up new companies in their droves. Despite this boom, we know that many budding start-ups find it difficult to raise the finance they need to grow. This new fund will ensure the tech-giants of the future can get the support they need to bring their ideas to reality and deliver jobs and growth for the capital."
London's tech sector has become the largest cluster of expertise in Europe over the last three years. According to the Mayor's office there are over 34,400 digital technology businesses and 155,600 digital technology employees in London. The city proudly boasts one of the most vibrant start-up scenes in the world with more than 32 accelerators and incubators to assist start-ups looking to establish themselves – more than the whole of France and Germany. The new fund will help companies looking to move beyond those incubators.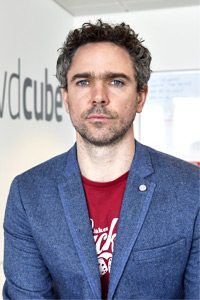 Crowdcube, along with its partner Braveheart Investment Group who manages its crowdfunding fund, has been awarded £5 million of the overall fund pot to invest. Braveheart is an AIM listed investment management group. Crowdcube reports this is the highest amount awarded to any of the six recipients. Crowdcube will source the companies for co-investment and Braveheart will make the investment decisions and carry out the fund management role.  Crowdcube stated this was a clear sign and endorsement of the "power of the crowd".
Luke Lang, co-founder and CMO of Crowdcube stated;
"For the UK Government to invest in London's top start-ups through Crowdcube, alongside the crowd, is an exciting prospect and underlines Crowdcube's reputation as an effective way for high growth tech firms to raise finance."

"Working with Braveheart, with its extensive fund management experience, we're determined to deliver returns for investors and help London's best technology, digital and scientific start-ups secure the investment they need to expand, create jobs and become the global pioneers of tomorrow."

"We believe that the LCIF partnership will provide valuable additional deal flow for our seed vehicle; an important source for early stage companies that become the next global winners"
Geoffrey Thomson, CEO of Braveheart, stated;
"Our aim is to deliver healthy returns to investors, so we are very excited by the prospect of meeting and investing in London's finest tech businesses who seek funding on Crowdcube. We have 17 years experience investing public money, but this is the first time the Government has invested via equity crowdfunding, which is a powerful endorsement for Crowdcube and shows how the burgeoning market is maturing."
Businesses wishing to apply will need to demonstrate they have the potential to create new jobs and be capable of delivering financial returns of ten times the cash invested in them.