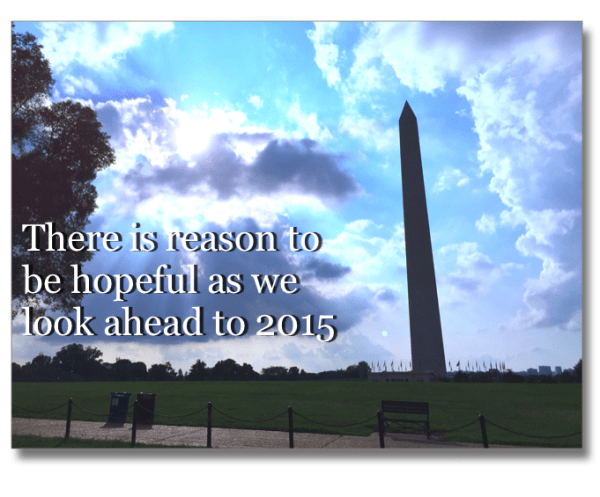 As 2014 comes to a close, this is the time of year when all good journalists look back at the year's events, and then look forward – typically with a list of bold predictions for the year ahead.  For those of you focused on small business capital formation in our Nation's Capital, the former task is rather easy. 2014 will be remembered as the year that nothing of importance seemed to happen in Washington, D.C., at least where small business interests were concerned. But there is reason to be hopeful as we look ahead to 2015.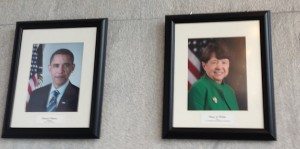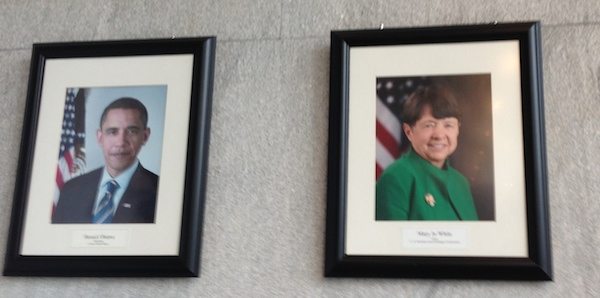 As to 2014, it began with high hopes – fueled in part by a speech delivered by SEC Chair Mary Jo White in January 2014 in San Diego, California – promising "the crowd" that those JOBS Act Title III (crowdfunding) and Title IV (Regulation A+) rules would be a high priority for Commission rulemaking in 2014.  But alas, as 2014 nears extinction none of these gifts promised by Congress in 2012 will adorn any Christmas trees.  Indeed, it seems as though Scrooge has gotten the better of SEC Chair White, confiding to a Fortune Magazine reporter this past week that there is "no drop dead date" for federal equity crowdfunding rulemaking at the SEC.  And the hope for rules implementing Regulation A+ at the moment seems to many as nothing more than wishful thinking.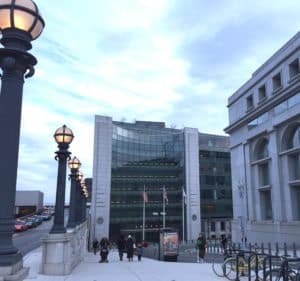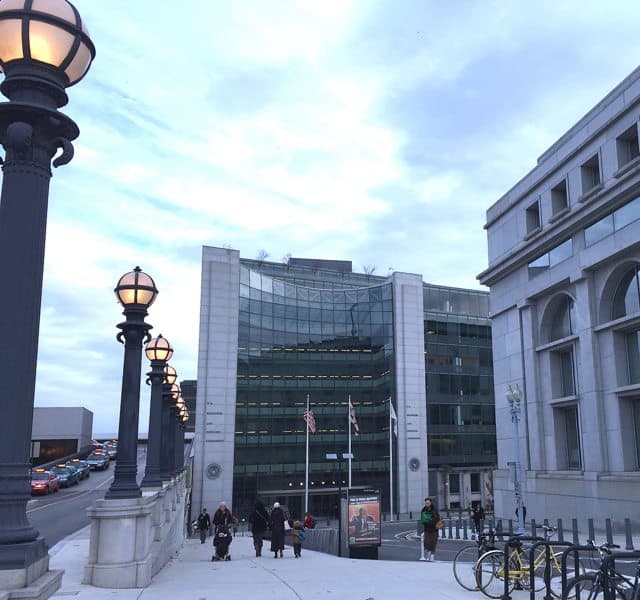 Even that headline emanating from an SEC Press Release this past week which brought with it hope for SME's, "SEC Announces Agenda for Meeting of the Advisory Committee on Small and Emerging Companies," had a disturbing underbelly.  True, Chair White had resurrected this Committee after 15 months of dormancy.  Also true, the new Committee sported two recently appointed, highly knowledgeable and outspoken thought leaders in the SME community, D.J. Paul and Sara Hanks.  But a close look at this Advisory Committee's history over the past year is all but hopeful.
This Advisory Committee, unlike the Investor Advisory Committee which was mandated by the Dodd-Frank Act of 2010, was purely voluntary on the part of the Commission, and serves at the pleasure of the Chair.  Though the original charter of this Committee, formed back in 2011, was for two years, in September 2013 the current Chair of the SEC renewed this Committee's charter for two more years.
But a close look at the transcript for the September 17, 2013 Advisory Committee meeting, in my opinion, is a compelling indictment of how small business has fared at the SEC under the stewardship of the current Chair, Mary Jo White.  I will let you be the judge.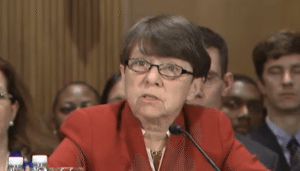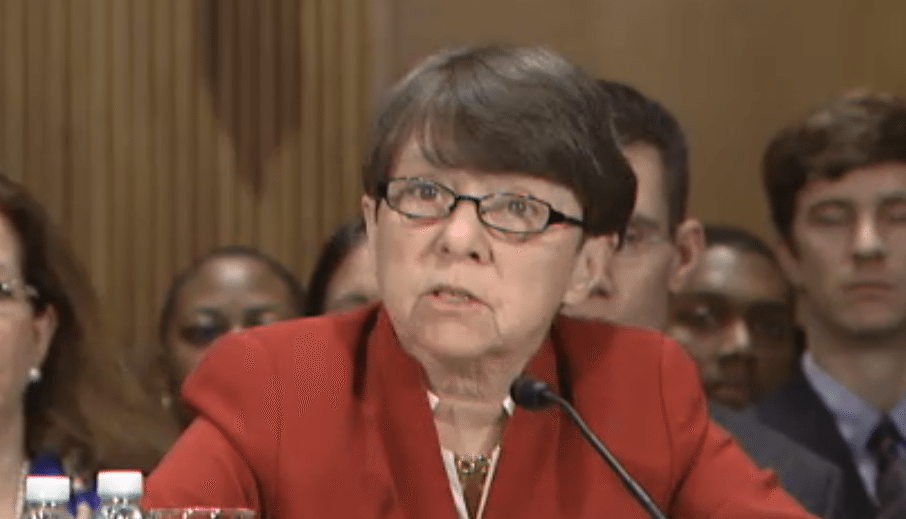 You see, at the September 2013 meeting, held with the expectation that this would be the Committee's last meeting as its two year charter came to a close, the Co-Chairs reported on the feedback they had received from the Committee members – sort of a report card on how the Committee had fared over its two year life, as well as the Committee members' views of the SEC Staff.  During this brief tenure the Committee had come up with seven formal recommendations.
As to the Staff, the feedback from the Committee was nothing short of glowing.  And as to the members' attitudes about serving on the Committee, again only superlatives.  According to the Meeting transcript:
One member in particular found the agency to be sincere and had an admiration for their current challenges. Others felt that it was good to see that the SEC was genuinely interested in our issues.
Indeed, the prevailing sentiment was that it was an honor for this group to be selected for the Chair's Committee.
But the punchline (or as some might say, bottom line) – the efforts of the Committee seemed all for naught, at least in the opinion of all but one of the 18 Committee members, judging by these words of Committee Co-Chair M. Christine Jacobs:
"But generally, except for one of our members who said we should go slower and be more thoughtful, 100 percent of the balance of our committee overall felt some frustration at seeing movement on our recommendations, saying things like, "We wish that the SEC could do something with our suggestions."  "We sure hope the SEC moves on our issues, and this is all taking too long."
And this from the mouths of the very committee hand-picked by the Chair's predecessor.  And though Chair White was in attendance at this meeting, delivering the opening remarks – these remarks were met by a deafening silence – a silence that lasted for more than one year into the Committee's second two year term.  Rather than stepping up the profile of this Committee, as its Members had requested it seems that Chair White had other, more pressing priorities – so much so that she turned the lights out on this Committee for 15 of the remaining 24 months of its renewed Charter.
But wait, there is more.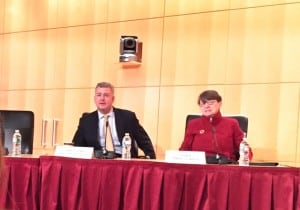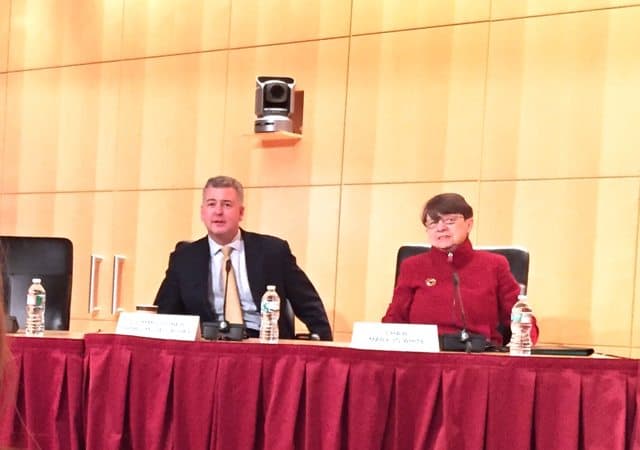 A close look at the Meeting Agenda gives one even more pause – only a single item, a discussion of the definition of "Accredited Investor," something fellow Commissioner Daniel M. Gallagher characterized as a colossal waste of the Commission's time and resources in opening remarks to the 2014 Annual SEC Forum on Small Business Capital Formation."  This issue, like investment crowdfunding, had a statutory deadline – set by the Dodd-Frank – July 2014 – not something to be lightly disregarded.  But there was certainly a fresh wound that could barely afford any additional salt.  You see,  despite the admonition of Congress in the JOBS Act of 2012 that the Commission promulgate crowdfunding rules by 2012's year end (my how time flies), in Chair White's words just last week, two years past this statutory rulemaking deadline, there was "no drop dead date."
In the Chair's defense, perhaps she did not realize that these remarks were being made within earshot of a Fortune Magazine journalist. Indeed, no one in the crowd she was in that day at The New York Times DealBook Conference likely gave a rat's ass about crowdfunding, which included such notables as the Chairmen of Goldman Sachs, General Motors, Blackstone, and the New York Times, to name but a few.  So perhaps she thought she was in safe company?  Undoubtedly, that crowd was more focused on things closer to Wall Street's heart, such as some of those the unduly burdensome Dodd-Frank Wall Street reforms, "rolled back" last week in legislation passed in the waning hours of a lame duck Congress.
And what ever happened to those Title IV rules, with no statutory deadline?  Didn't Chair White tell us at the beginning of 2014 that these rules, as with crowdfunding, would be given a high priority in 2014?  And didn't that friend of SME's, Commissioner Gallagher, tell those gathered at the 2014 SEC Small Business Forum that he hopes and expects that Title IV rulemaking will be completed in the very near future?  Well hold on – for a few more weeks.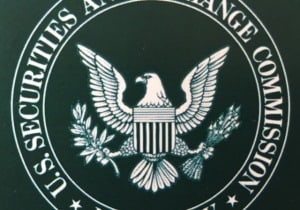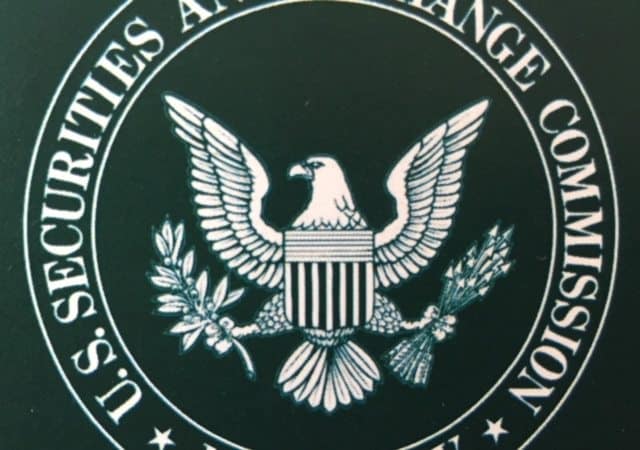 As that bumper sticker says, sometimes "Shit Happens."  And the shit hit the fan at the SEC last week, courtesy of a panel of three Federal judges in the Second Circuit Court of Appeals, in a decision handed down on the morning of December 10 – impacting SEC Chair White's signature issue at the SEC – securities law enforcement.  Though undoubtedly of no particular interest to most reading this article, this erudite panel of three judges issued what securities law experts view as a landmark ruling severely limiting the reach of those prosecuting insider trading cases – something that the SEC does early and often – and something that Chair White did a lot of in her tenure as U.S. Attorney in the Southern District of New York, playground of some of this country's most infamous inside traders.
And to make matters worse, the decision was rendered not only in the jurisdiction of most of the SEC's high profile insider trading cases which encompasses the canyons of Wall Street, but also in the very jurisdiction where Chair White honed her skills as the first female federal top white collar cop.
So for some like myself, who expected to see Title IV rules this week in the form of an open Commission Meeting, instead in what is likely to be the last Commission meeting of 2014 there will be a closed meeting.  And according to the "Sunshine Act Notice" identifying the subject matter of the meeting, one of the three subjects is – you guessed it: SEC enforcement issues.  According to the Notice the subject matter of the Closed Meeting will be:
Institution and settlement of injunctive actions;
Institution and settlement of administrative proceedings;
Other matters relating to enforcement proceedings.
So for those of you who do not have the time or inclination to read Crowdfund Insider, Fortune Magazine and The Wall Street Journal last week – such is the view from 100 F Street as 2014 draws to a close.
Looking Ahead to 2015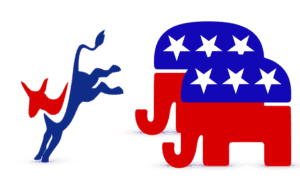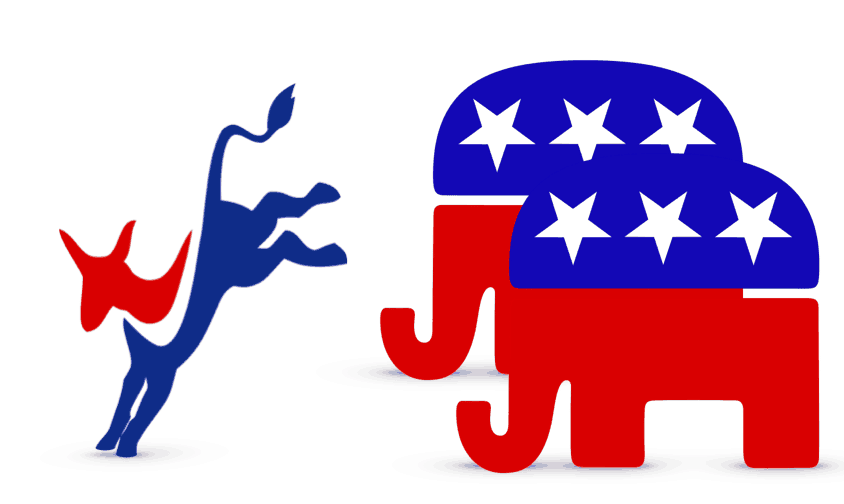 2015 is shaping up to look like the year in which the pendulum will swing in the direction of SME's – and will undoubtedly hit some heads in its path.  Why? There are many factors in play.
A New Congress on The Hill
For starters, after six years of a Democratic-controlled Congress, the Republican Party is now in charge of both houses of Congress.  In case you haven't noticed, most of the proposed legislation to help SME's in recent years has come out of the House Financial Services Committee.  Unfortunately until now the House has not found a willing partner in the Senate, where until recently Harry Reid and the Democrats were the gatekeepers of all new legislation.
Pent Up Frustration on The Hill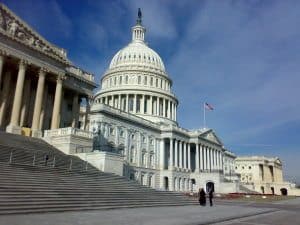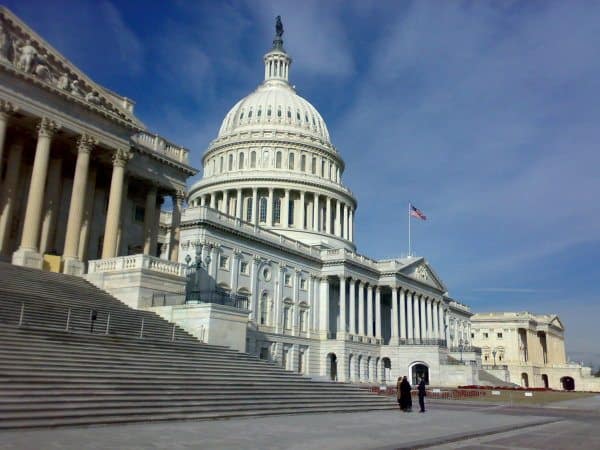 Second, there is a great deal of pent up frustration on The Hill when it comes to regulatory reform for America's SME's.  Of recent moment, two major provisions of the JOBS Act have yet to see the light of day after nearly three years, and nearly two years into the term of a new SEC Chair.  But Congress is already starting to beat its drum.  Indeed, even before the Republicans officially took control of the 114th Congress, the House of Representatives unanimously passed a bill this month, certain to be approved in 2015, mandating that the SEC consider and adopt new rules modernizing and streamlining disclosure rules for smaller reporting companies over the next 12 months.
And perhaps even more telling, the bill was passed in the face of a newly announced, and highly visible, SEC initiative to reform burdensome and outdated disclosure rules – undertaken without any legislative mandate.  So why, then, was this bill passed unanimously by the House, with a "drop dead date" of one year.  One word: history.
You see, the last time the SEC visited the issue of disclosure reform was back in 2008, when with a great deal of fanfare it launched a major disclosure reform initiative.  And a Blue Ribbon committee issued its preliminary recommendations to the Commission in January 2009.  However, the trail of disclosure reform at the SEC runs cold after that, apparently overwhelmed by issues generated by The Great Recession and the Dodd-Frank Act of 2010.
And finally, let's face it.  The current Commission does not have a good track record when it comes to meeting Congressional rulemaking deadlines. Even less would be expected by Congress when there are no deadlines.
Partisan Politics and the Congressional Survival Instinct.
It may very well be that SME's will be one of the primary beneficiaries of a "perfect storm" in Washington, which appears destined to unite many Democrats with their Republican brethren.  We saw a glimpse of this last week, when Senator Elizabeth Warren staged a palace revolt in the Senate, holding up a bill that included not only a budget proposal that would avoid an imminent government shutdown, but also a rollback of certain provisions of Dodd-Frank.  According to the talking political heads, this was the opening salvo by Senator Warren in an expected bid to overcome Hillary Clinton as the 2016 Democratic presidential nominee.  Senator Warren hoisted the "anti-Wall Street" flag, in what many expect to be a strategy of distinguishing herself from Hillary Clinton, who some in her party view as too closely aligned with Wall Street interests.
So what does this have to do with legislative action on small business reform legislation? Everything.
You see, with a Presidential election year and primary season in the not too distant future, the theme one can expect to hear from many Washington Democrats is the economic demise of the Middle Class in America. Let's start with what we know.  Exit polls in Election Day 2014 revealed that the number one issue for American voters of all stripes was the economy.  And while Barack Obama and his cronies have skillfully sliced and diced voter demographics – by isolating key groups such as women (a la the war on women), latinos (immigration) – and America's voting youth– left in its wake for the past six years is the continuing erosion of the middle class – and with it, a fading American Dream.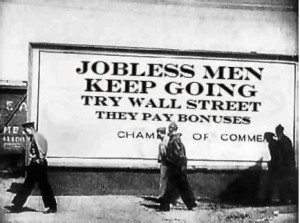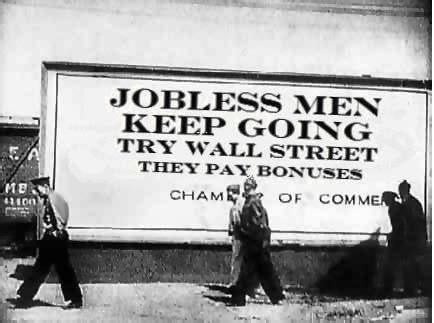 Though the unemployment rate is low, this masks the fact that unprecedented numbers of Americans have involuntarily left the work force – for lack of jobs.  And many a newly minted college or grad school graduate have yet to find employment in the field of their chosen endeavor.  Couple this with wage stagnation and the rising cost of food, housing and health care, and it becomes no surprise that according to a recent Pew study, the middle class has shrunk over the past four years, the balance being captured by the very rich and those living in poverty.
In the minds of the middle class electorate, relief will not come from a trickle down of jobs and money from Wall Street. Hope lies in the ability of Americans to realize the American Dream through resourcefulness and hard work – the same factors that motivate many to go off on their own to start their own business – leaving a 9 to 5 job – or the unemployment lines – or simply the opportunity to earn a better living.  And this cannot happen without capital – something not easily forthcoming from either banks or Wall Street interests.
Soon to be gone in 2015 will be the short-sighted politics which culminated in the Great Recession – bringing with it the promise of a home for everyone, whether they could afford it or not – and long lines of unemployed and food stamp recipients in its wake.
These are the issues and the factors which will drive voters to the polls in 2016 – and drive their fingers as they pull the voting levers.  And notwithstanding the best efforts of determined special interest groups, concerns of AARP and the like over 70 and 80-somethings losing their life savings due to some risky investment they found surfing on the Internet will muster little attention in the halls of Congress.  So too with NASAA members concerned more about their own power and revenue base, and their own jobs – a group which has  been the principal obstructionist of both smart legislation and smart regulation for SME's in Washington.  Unfortunately, in the past small business advocates have been no match for these special interest groups – unlike well represented Wall Street interests, which drove Title I and II of the JOBS Act to a successful conclusion.
So What Lies Ahead in 2015 for SME's?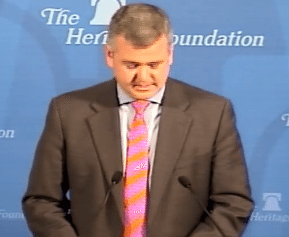 For my money, for the best guidance on what to expect in 2015 I'm placing my money on SEC Commissioner Dan Gallagher and his "Bill of Rights for SME's," outlined in his September 2014 address at The Heritage Foundation, in a speech entitled:  "What Ever Happened to Small Business Capital Formation."  It will be many of his thoughts and ideas, embedded in his speech back in September, which can be expected to take root in Congress in the form of a bi-partisan JOBS Act 2.0.
Title III Crowdfunding
As I noted in my SEC Comment Letter of December 4, 2014, regarding Title III and IV rulemaking, Title III is "dead in the waters."  Judging by both the glacial speed of rulemaking in this area and the remarks of Commissioner Gallagher, there is likely unanimity by the Commission on one thing:  Title III is a flawed piece of legislation.
Frankly, though I bit my tongue at the time, the reaction of many to the Commission's proposed Title III rules in October 2013 brought to mind the misfortune of one who had just given birth to an ugly baby. Everyone is thinking to themselves: what an ugly baby!  But no one dare utter those words out loud.  So too with Title III and the tepid proposed rules which followed. But oh have times have changed.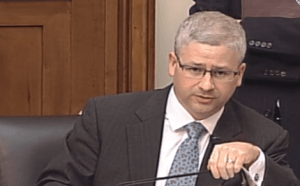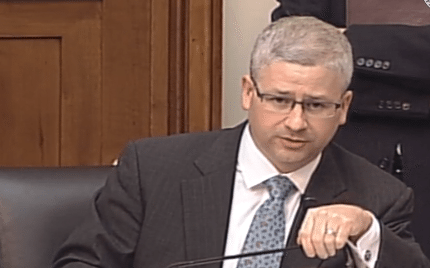 The original House bill introduced by Congressman Patrick McHenry in 2011 and passed by the House bore little resemblance to Title III as adopted into law, after being tarred with riders and amendments in the Senate at the behest of powerful special interest groups, such as NASAA, the Consumer Federation of America and AARP.  And if the truth be known, the Commission promulgated proposed rules which were certain from the outset to ensure that federal level crowdfunding would never be a viable market.  Two aspects of the proposed rules made this conclusion unmistakable: failure by the Commission to exercise the discretion expressly given to it by Congress to modify or eliminate the "default" requirement that raises over $500k be accompanied by audited financial statements – something not required for raises up to $5 million under the old, hardly used, Regulation A; and gratuitous commentary in the SEC's proposed rule release asserting, based upon what many view as a flawed and unsupportable reading of the JOBS Act, that under the JOBS Act crowdfunding portals would be held to the same high liability standard as the issuers they listed on their platform..
Given the pent up frustration of proponents of and advocates for investment crowdfunding, and what appears to be a consensus, at the Commission level that Title III in its current form will never be ready for prime time, expect new, comprehensive crowdfunding legislation from Congress in 2015 – with the support and guidance of the SEC.  Even the minions of Congresswoman Maxine Waters, Ranking Democrat on the House Financial Services Committee, will begin to see the political and economic wisdom of improving upon the current crowdfunding legislation, as it has already shown the ability to revitalize inner city neighborhoods where it has been allowed to function on an intrastate level (e.g. Groundfloor in Atlanta, Georgia) – a point I made in my December 4 Comment Letter to the SEC.
Commissioner Gallagher seemed to offer a parallel view in his September 2013 remarks:
"While the initial crowdfunding bill introduced in the House properly balanced the competing interests of investor protection and capital formation, the Senate version eventually included in the JOBS Act so skewed that balance that it threatens to rob crowdfunding of much of its potential. For example, the requirement that companies raising over $500,000 file audited financial statements is far too expensive for the amount of money being raised."

"If this were the only issue, perhaps we could find an easy way forward. But unfortunately there are many other issues that commenters and others have identified that need to be addressed. I am committed to finalizing our rulemaking in a workable fashion and, if that is not possible, then the Commission should be loudly telling Congress that we need a legislative fix, and that we need it now. I am genuinely excited by the potential democratization of early-stage capital raising that crowdfunding promises; I am just dismayed by the potentially unworkable, nanny-state construct of Title III of the JOBS Act."
And judging by this remark by Congressman, and now Deputy Whip, Patrick McHenry in his December 14, 2014 Newsletter to his constituents, he will be loaded for bear when the gavel falls on the open of the 114th Congress in January:
"One of my main priorities for the upcoming 114th Congress will be full implementation of the crowdfunding portion of the JOBS Act, a section of the law I authored in 2012.  .   .   .   , [C]rowdfunding has tremendous potential to allow small businesses and start-ups to raise important capital that is not readily available through your typical channels like a bank or venture capitalist."
Title IV – Regulation A+
This will be the one bright spot which I expect will start 2015 off on a high note – and a bang.  Though initially overlooked by many when the JOBS Act was first passed, there has been a growing recognition in the financial industry of the potential that Regulation A+ has to fill a major gap in funding options for SME's. Long gone are the days of strong regional brokerage firms and IPO's in the range of $25 – 35 million, at one time a part of the Wall Street landscape.  With Regulation A+'s lighter disclosure requirements, and blue sky pre-emption, many believe that this new tool will be a major factor in rejuvenating capital formation for smaller emerging companies seeking up to $50 million – coupled with the liquidity not found in Rule 506 private placements.
So expect Regulation A+ to be finalized by the Commission very early in 2015, which will include a broad Blue Sky exemption, freeing companies from complying with the laws of 50 states after completing an SEC reviewed registration process.
Also expect new legislation which will exempt Regulation A+ shares from the calculation of the 500 unaccredited shareholder threshold, which currently triggers a leap from the light reporting regime of Regulation A+ to fully reporting status.  And finally, expect to see legislation which expands Regulation A+ to companies raising up to $10 million, complete with Blue Sky exemption, but with little or no ongoing disclosure.
Both of these concepts are embedded in a bill introduced by Congressman McHenry in May 2014 and voted out of the House Financial Services Committee on a straight party line vote.  Expect some Democrats to switch sides on this one in 2015.  Many, including possibly the influential Congresswoman Maxine Waters, will begin to see the benefit of an exemption of this type for companies such as Fundrise and Groundfloor, who are investing in the renovation of inner city neighborhoods, traditionally Democratic strongholds.
The Birth of the Small Business Advocate at the SEC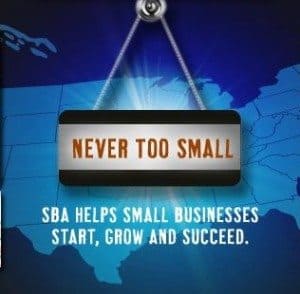 Expect new ideas to gain traction in 2015. Undoubtedly one of these will be legislation to create an Office of Small Business Advocate, something I wrote about back in February 2014 – and discussed with Commissioner Gallagher in a meeting with him in June 2014, with a view toward soliciting his views on this concept. After all, who better to discuss this with but a sitting SEC Commissioner whose views have been welcoming to small business interests – particularly someone who in a previous life was head of the SEC's Division of Trading and Markets.
His response to this idea came in his September 2014 speech at The Heritage Foundation, mentioning in a footnote (36) his meeting with me on this subject:
And so, I believe the SEC needs to create an Office of the Small Business Advocate, reporting to the Commission.[36] This office would be modeled on the Office of the Investor Advocate created by the Dodd-Frank Act. There's a natural parallel here, in that our staff perennially faces difficulty in receiving views from certain segments of the market that find it difficult and expensive to participate in the normal notice and comment rulemaking process: retail investors and small businesses. Having a single point of contact for outreach to these underrepresented groups, who can then turn around and advocate their views to the staff, is critical. Finally, just as the Investor Advocate now runs the Investor Advisory Committee, the Small Business Advocate could take charge of the SEC's Advisory Committee on Small and Emerging Companies and the Government-Business Forum, an incredibly important group that does not have the profile it deserves at the Commission.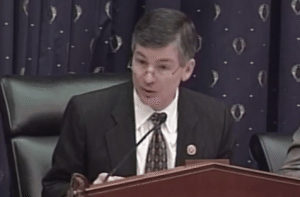 I will not repeat my views on this subject, as they were covered in my February 2014 article.  However, events since such time provide further evidence of the compelling need for such an Office at the SEC.  As I have noted in previous articles, the statutorily mandated Annual SEC Forum on Small Business Capital Formation has been more akin to Ground Hog Day, something not lost on the Chair of the House Financial Services Committee, Jeb Hensarling, based upon a press release he issued on the eve of the 2014 Forum:
"Year in and year out the SEC has failed to act on many, if not most, of the recommendations provided by the Forum. In fact, a number of reforms contained in the bipartisan JOBS Act and other bipartisan bills passed by the Financial Services Committee are based on Forum recommendations that the SEC ignored. It's not enough for the SEC to simply talk about promoting small business; it needs to take action – like Congress and our committee has done – on innovative ideas that will help small businesses and create jobs."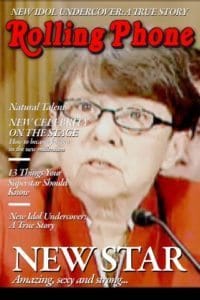 And as to the impact of the SEC's Small Business Advisory Committee.  Well, let's just say that the Advisory Committee makes that infamous Ground Hog look like a Rock Star. At least that rodent pokes his head out once a year – like clockwork.  Not so for Chair White's Advisory Committee – which has gone dark for 15 of the last 24 months of its current charter – with Chair White at the (light) switch.
But more is required at the SEC than simply an office to conduct annual forums and shepherd advisory committees.  There is a need for someone inside the SEC to hold its feet to the fire in order to have some hope that the interests of small business are taken into account in the rulemaking process.  As seems to be the case with JOBS Act rulemaking, it is not enough for Congress to simply pass a law.  And Congressional oversight, though useful, has historically not been a deterrent to the Commission's turning a blind eye or a deaf ear to federal legislation.  Indeed, the most recent oversight hearing by the House Financial Services Committee in July 2014 bore no fruit – not even useful information.
One of these laws, often overlooked by the SEC, is The Regulatory Flexibility Act of 1980. It requires federal agencies engaged in rulemaking to meet certain minimal requirements to protect small business from being unduly burdened by federal agency rules.  Back in August 2013 it seemed to me that the Commission ignored (violated) the RFA when it promulgated proposed rules back in July 2013 to add additional filing requirements, and penalties, for issuers seeking to use the expanded JOBS Act private placement exemption allowing general solicitation of unregistered private placements. So I generated a 10 page Comment Letter on the proposed rule.  These views were subsequently echoed in Comment Letters submitted by the SBA Office of Advocacy, Congressman Patrick McHenry and The Heritage Foundation.
Judging by the remarks of Commissioner Gallagher in September 2013 the July 2013 proposed Regulation D rulemaking was not an isolated occurrence:
"But while compliance with our economic analysis mandate has thrived, compliance with our small business mandates has languished. The Paperwork Reduction Act, Small Business Regulatory Enforcement Fairness Act, and the Regulatory Flexibility Act all require some form of analysis to be undertaken by the Commission in promulgating new rules. Yet they are all generally treated as afterthoughts on the "back end" of the rulemaking process." [emphasis added]
As I need not be a slave to political correctness, in my view what might be one man's "afterthought" is another man's statutory violation.  But unfortunately, there is no one at the Commission with the standing of Dodd-Frank's Investor Advocate, with both a charter to advocate for a particular class (small business) and statutory ability to report to Congress on an ongoing basis.
And for those of you who think that the Regulatory Flexibility Act is some obscure, arcane law that no one knows or cares about – think again.  Embedded in former Congressman Newt Gingrich's "Contract with America" back in 1995, one of the more successful political campaigns of its time, was a provision calling for the ability of any American to bring a lawsuit to enforce the Regulatory Flexibility Act.  This is largely because there is no effective mechanism for anyone to enforce this law.  Even the SBA Office of Advocacy, which has jurisdiction over the Regulatory Flexibility Act, has no standing to enforce this law. Perhaps that might explain why the departing head of the Office of Advocacy, with the title of "Chief Counsel," didn't even have a law degree.
So I am fairly confident that HFSC Chair Hensarling, and Congressman Scott Garett, the Chair of the Capital Markets Sub-Committee, will understand the need for what I call the missing Title of the JOBS Act, an "Office of Small Business Advocate," a much needed parallel to the SEC investor advocate position created by Section 915 of the Dodd-Frank Act.
Summing Up
Though undoubtedly 2014 will end leaving a bad taste in the minds of crowdfunding hopefuls, as well as hopefuls of other much needed capital formation regulatory reform, the year was not without value. For one thing, it allowed investment crowdfunding to spring up at the state level on its own volition in different shapes and sizes, offering alternative ideas to the Title III construct some thought worthy enough to be passed into law.  And it provided interested parties, including the SEC, to assimilate and digest a great deal of information, viewpoints and ideas on what by many accounts is a new, radical method of fundraising, particularly when viewed against the backdrop of 80 years of securities regulation history.  It also served to mute the hysterics of many a state regulator and consumer protection advocate, who viewed the use of the Internet to solicit investors in unregistered private placements, enabled by Title II of the JOBS Act, as being akin to opening the floodgates to fraudsters of all shapes and sizes.

Moreover, 2014 also gave some vitality to the views of a noted U.S. securities law expert, Louis Seligman, who remarked that inaction on the part of regulators can be equally as damaging as poor regulation – including fostering competition outside of the U.S.  By way of example, the United Kingdom appears to be moving forward and embracing investment crowdfunding with a great deal of optimism.  Sooner or later the U.S. will wise up.
2015, however, will be a year where SME advocates will be spending more time on The Hill than at the SEC – and undoubtedly meeting with greater success than in the recent past.
So to all: I suggest that you take a page from my amigos in Spain, who celebrate the New Year by calling it "El Fin del Aňo." [translation: the end  of the year]  Not ones to miss an opportunity to party, Spaniards celebrate the end of the old year before they ring in the New Year – plenty of time in 2015 for that.  So lift your glasses high on December 31 – hopefully they will appear at least half-full, and not half-empty.  If not, I suggest another drink.
The pendulum has finally swung the other way.
Happy Holidays!
_________________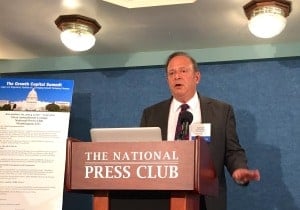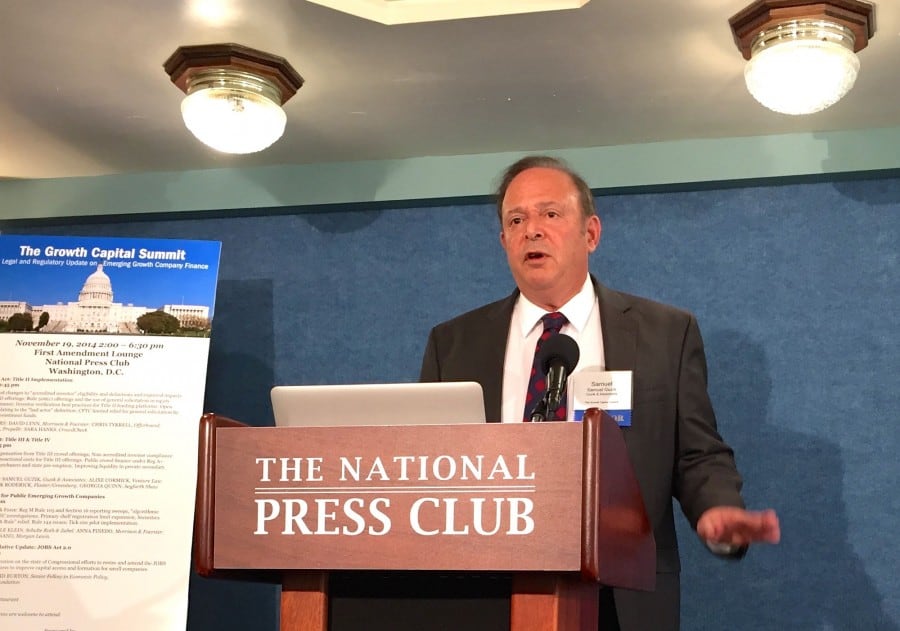 Samuel S. Guzik, a Senior Contributor to Crowdfund Insider,  is a corporate and securities attorney and business advisor with the law firm of Guzik & Associates, with more than 30 years of experience in private practice.  A nationally recognized authority on the JOBS Act, including Regulation D private placements, investment crowdfunding and Regulation A+, he is and an advisor to legislators, researchers and private businesses, including crowdfunding issuers, service providers and platforms, on matters relating to the JOBS Act. As an advocate for small and medium sized business he has engaged with major stakeholders in the ongoing post-JOBS Act reform, including legislators, industry advocates and federal and state securities regulators. In 2014, some of his speaking engagements have included leading a Crowdfunding Roundtable in Washington, DC sponsored by the U.S. Small Business Administration Office of Advocacy, a panelist at the MIT Sloan School of Business 2014 Crowdfunding Roundtable, and a panelist at a national bar association event which included private practitioners, investor advocates and officials of NASAA. His articles on JOBS Act issues, including two published in the Harvard Law School Forum on Corporate Governance and Financial Regulation, have also served as a basis for post-JOBS Act proposed legislation.  Recently he was cited by SEC Commissioner Daniel M. Gallagher in a public address for his advocacy on SEC regulatory reform for small business.   He is admitted to practice before the SEC and in New York and California. Guzik has represented a number of public and privately held businesses, from startup to exit, concentrating in financing startups and emerging growth companies.  He also frequent blogger on securities and corporate law issues at The Corporate Securities Lawyer Blog.

Sponsored Links by DQ Promote