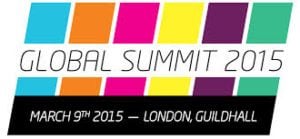 Innovate Finance, the independent membership organisation that represents the voice of Britain's global fintech sector, is hosting its first global summit on Tuesday, March 9th, 2015 at the Guildhall in London.  The major event will explore the impact of fintech on the financial services sector and how new innovations are helping to create a better world of finance for everyone.
Commenting on the summit,  Innovate Finance's founding CEO Clare Cockerton said, "We are proud to be hosting a global fintech event that will build bridges and foster debate  between startups, global institutions and policy makers in the areas of social inclusion, SME funding, digital currencies and financial literacy. With the help from our media partner Bloomberg, we will also use the summit as a platform to shine a spotlight on our members and to show the world how they are building a world-leading fintech ecosystem."
The event is expected to attract over 700 delegates, including the biggest names in the financial services and the world's most influential supporters of alternative finance and social inclusion.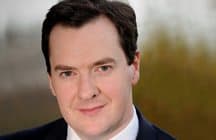 Launched in August 20014 with the support of UK Chancellor George Osborne, Innovate Finance has become the dominant voice of the fintech sector across Britain. The organisation's  global members include major banks, technology firms and innovative startups such as Azimo, GoCoin, Derivitec, Digital Shadows,  HSBC, Elliptic, Essentia Analytics, IBM, Iwoca, Meniga, Monitise Nutmeg, Prophis Technologies, Ratesetter, Remitia, Sybenetix, Just Yoyo and Zopa.
A series of panels and speakers will explore solutions to addressing the needs of the 21st customer and the challenges of the finance sector. Additionally, there will be roundtables on the topics of regulation and digital currencies.