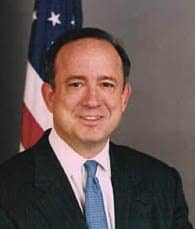 The former Vice Chairman of PIMCO, Chris Burnham, has signed up to join the Advisory Board of peer to peer lender LendEx.  The Australian based direct lender offers loans to individuals and small business at "rates lower than those offered by the banks".
PIMCO is one of the largest fixed income investment management companies in the world with assets under management over $1.6 trillion.  Burnham may be added to the growing list of high profile, traditional finance executives who are joining new, innovative financial companies. In fact former PIMCO CEO, Mohamed El-Erian, joined another P2P lending platform late last year.
"We are extremely pleased to have someone of Christopher ("Chris") Burnham's standing join our newly established Advisory Board ahead of our first external capital raising and upcoming platform launch here in Australia," said David Ruddiman, Managing Director & CEO of LendEx. "Chris has an exceptional corporate and public service track record, with decades of leadership skill in corporate finance and government policy, all of which offers an ambitious FinTech start-up like LendEx a truly global perspective on how we intend going about establishing and expanding our business".
Burnham is the former Vice Chairman and Managing Director of Deutsche Asset Management (DeAM), and global co-head and co-founder of Deutsche Bank's private equity investment group in New York. Prior to joining Deutsche Bank,  Burnham served as Under Secretary General of the United Nations under Kofi Annan, where he was the highest ranking American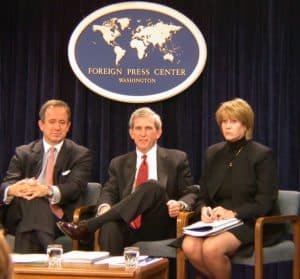 in the UN Secretariat. He previously served in the United States Department of State as Under Secretary of State for Management (acting), and Assistant Secretary of State and Chief Financial Officer of the U.S. State Department under General Colin Powell.

Prior to his role with the U.S. State Department, Burnham was Vice Chairman of funds company, PIMCO, where he served as President and CEO of its equity management subsidiary, Columbus Circle Investors.

With degrees from both Washington & Lee and Harvard University, earlier in his career Burnham was elected to the Connecticut House of Representatives and was the State Treasurer of Connecticut.

Sponsored Links by DQ Promote