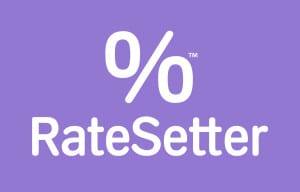 The investment in the peer-to-peer lender RateSetter, from veteran investment banker, Ken Costa, Woodford Investment Management and Artemis, places confidence in the nascent UK P2P and crowdfunding industry. Costa also led a £25m investment in the online-only challenger bank, Atom Bank, late last year.
The £20 million investment will be used to invest in technology and marketing, attract the best talent and maintain a strong financial position, said the company, which also claims to be the first major UK P2P platform to announce a profit. Other major crowdfunding platforms in the UK include Funding Circle, ezbob and Zopa.
RateSetter Chairman Alan Hughes commented on the fundraising, "We are delighted to have raised investment from such well-respected institutions, vindicating our focus on attracting large equity investors that share our long-term vision."
P2P lending is a new asset class for retail, institutional and corporate lenders, according to the CEO and founder, Rhydian Lewis, who called it, "a terrific development in modern finance." RateSetter lent £293m in 2014 and has already lent over £110m year-to-date in 2015, according to the latest figures from the UK Liberum AltFi alternative finance data index.
Ian Cruickshank, CMO at RateSetter, will speak on a panel looking at The Sharing Ecomony at Future Money next month.