Last month, Central Standard Timing announced that after two years and over a million dollars, which was given by Kickstarter backers, it will be unable to provide its famous watch, CST-01. The timepiece, which was dubbed the "thinnest watch in the world" was said to be 0.8 mm thick and using an e-ink display. According to the campaign page, its minimalist style had no buttons or knobs, with the base station handling most of the work, charging the device and allowing users to change to a 24-hour format.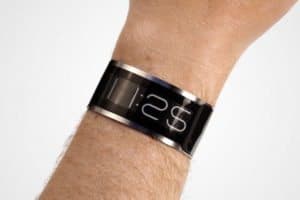 CST-01 collected more than $1 million from about 8,000 backers.  The total raised was four times its original $200,000 goal. Unfortunately, two years later there is no watch. Co-creators Dave Vondle and Jerry O'Leary of Central Standard Timing recently announced that they have ran out of funds during the production portion and won't be delivering any of the purchased watches (for now):
 "Production numbers and speed of production are much lower than estimated, initial production was initially estimated at 1,000 – 2,000 units per week from our manufacturer. The production line is far from running at full efficiency as we encounter issues and have to install additional steps for testing. That estimate is currently at 200 units per week. As we work on the line training operators, actual production including yield was only 130 over the past 2 weeks.

"We kept the first batch small in order to see how the watches did in the field. Unfortunately, we had a higher percentage of failures and returns than we were comfortable with. In order to prevent shipping more unreliable products, we went back through the steps of the production process to find where those errors were and added more testing to ensure that we ship robust units. This process added more delays to our goal of getting units out the door. We continue to work on our process in order to get our yield and costs into a range that will enable us to ship to our backers with the amount of parts we have on hand."
Now, Vondle is ready to reveal the company's strategy to hopefully getting these watches out to the anxious backers. He told NBC Chicago that there were unexpected issues related to the battery, display and manufacturing resulted in Central Standard Timing using all of its money on parts, tooling and tests.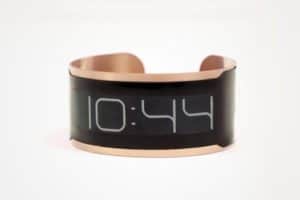 The company noted it has the majority of the parts needed, but it is struggling with the yield and costs involved to assemble them into final units. According to Vondle, the cost to produce a single watch ballooned from $70 to around $300.
Vondle also said the company is working with its attorney regarding order fulfillments:
"We deeply apologize for the fact that they don't have a watch. We are doing everything in our power to get these units out to our customers."
According to Vondle, 135 units are sitting at a warehouse in California. He said they will also be working on an additional 200 units. As of April 2015, only eighty units had been shipped, while 8,243 watches would need to be manufactured and delivered in order to satisfy all Kickstarter backers and pre-order customers.

Have a crowdfunding offering you'd like to share? Submit an offering for consideration using our Submit a Tip form and we may share it on our site!

Sponsored Links by DQ Promote