Perhaps the 3rd time is a charm.
Blu Smartphone, a wearable, flexible phone concept out of Perth, Australia, launched a Kickstarter crowdfunding campaign to raise $600,000 AUD this past February. The idea of combining a watch and smartphone is not unique.  The design remains quite different though, as the creators are attempting to engineer a flexible bangle like watch.  For the campaign creators of Blu, the initial crowdfunding euphoria was soon dashed. The first rush to crash through the gates of Kickstarter was quickly denied. According  to the creators Kickstarter told them;
backers have no idea where [they] are in progression
[they] were using rendered picture and backers think they are real
The creators posted an update that stated; "We regret to inform that this campaign will be closed, but we have a secondary campaign that has been accepted and fully compliant to Kickstarter's Rules and regulations.
The next campaign was launched on May 21st.  While the prior campaign made it more than a week it took only 24 hours for Kickstarter to hit the ban hammer once again.  Interestingly funding for the 2nd project more than doubled nearing $80K AUD where the first barely raised $31,000 AUD.
Blu even petitioned Yancey Strickler asking him to allow the campaign to continue stating we "have sent their CEO a courtesy email regarding our campaign and pure intentions". The missive continues by declaring; "Once again we believe in Kickstarter and would wish to continue with them because they're the best platform for this industry. We aren't enthusiastic about any other platform."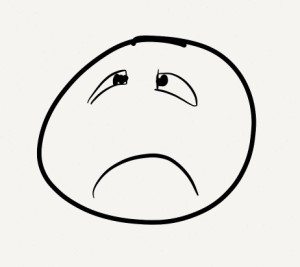 The Kickstarter crush was rejected the next day. Being dumped by Kickstarter understandably caused some sour grapes; "Okay so Kickstarter has gotten back to us and they do not want to tell us anything. We find this highly suspicious and unfair they say we are doing something wrong but not tell us. We are very disappointing by this." So much for pure intentions.
Perhaps a quick review of the Kickstarter terms of service would have helped?
"Projects that involve the development of physical products must feature explicit demos of working prototypes. While you can run a project focused on the creation of a prototype, you can't offer the product that is under development as a reward."
So Blu went with plan B: Indiegogo.
Blu has now raised over $50,000 AUD on a $1 million Fixed funding goal.  Granted it is Fixed funding so if it does not hit the target backers do get their money back.  But what are the chances that creators will deliver? I have no idea. But I guarantee that having a working prototype prior to launching a crowdfunding campaign generates a greater probability of success.  Anyone can create cool photoshop mock ups with slick background music. Manufacturing at scale is really, really tough (remember the Kreyos Watch). Also Blu is not scheduled to deliver for another year. Consider that many tech campaigns deliver late. Sometimes years later.  Unfortunately for backers the tech train doesn't wait in the station – not for any crowdfunding platform. Who knows what Samsung or Xiaomi will have on the market 6 months from now. I promise that a year from now tech specs in existing products will be totally different.
It is your money…
Have a crowdfunding offering you'd like to share? Submit an offering for consideration using our Submit a Tip form and we may share it on our site!