CEO and General Manager of Companisto Tamo Zwinge began his career as a lawyer, studying law at the Freie Universität Berlin and completing his legal clerkship in Berlin and Pretoria, South Africa. Afterward, he received a Master of Laws (LL.M.) degree in commercial law, specializing in International Company and Capital Markets Law, Corporate Governance, and International Sales and Finance at the University of Auckland, New Zealand.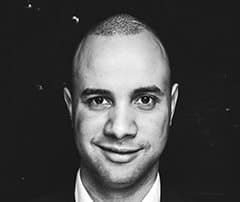 Zwinge worked at the international law firm CMS Hasche Sigle in the areas of company law, corporate transactions and private clients for several years, publishing articles on different aspects of corporate governance in international journals.  Zwinge currently focuses his expertise on Companisto's legal structure and the continuous optimization of its model in terms of follow-up financing by venture capital companies.
Prior to Companisto, Zwinge and fellow Companisto colleague David Rhotert founded the Berlin start-up partycard in 2001 and served as its managing director until it was sold in 2005.
Berlin-based Companisto was founded and launched by Rhotert and  Zwinge in June 2012. Frequently impressed by the large number of very good and innovative ideas in Germany, Zwinge envisions "Companisto as a crowdinvesting platform that enables these ideas to be implemented in such a way that not just a few but many people –the Companists – will benefit from it."

Today Companisto, the leading crowdfunding platform in Germany, launched a new asset class, a venture loan for Sawade, the Berlin-based chocolatier.  Venture loans are due for repayment at the end of the loan period and are usually granted to growing companies that are already generating substantial revenues. Legally speaking, venture loans on Companisto will be subordinated loans (Nachrangdarlehen), will be granted for a duration of 3-4 years and will include semi-annual interest payments, clarified Companisto.  Venture loans will further expand Companisto's product range, aiming to provide Companists with another attractive investment type.   The new venture loans will also enable Companists to invest in companies at a later stage and receive fixed interest rates over shorter loan periods.
In an email last week, Zwinge clarified the new investment opportunity:
"We continuously want to offer interesting investment opportunities in companies with the potential for growth.  The new asset class will be a venture loan and it will be launched on 18 August 2015. It offers an attractive annual interest rate of 8%, payments will be semi-annual.  We want to enable our Companists to diversify their portfolio, but also to attract new customers. According to a report by Fuer-Gruender.de, Companisto now has a 50% share in the German equity-based crowdfunding market. We want to stay the leading platform."
The chocolatier Sawade, acquired in 2013, launches its crowdfunding campaign today, the platform's first campaign featuring venture loans. Below find key facts regarding the nascent campaign: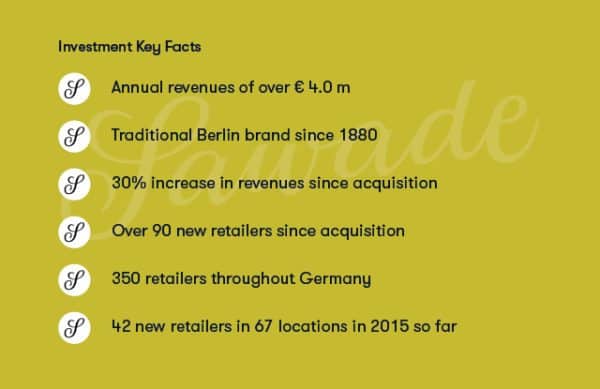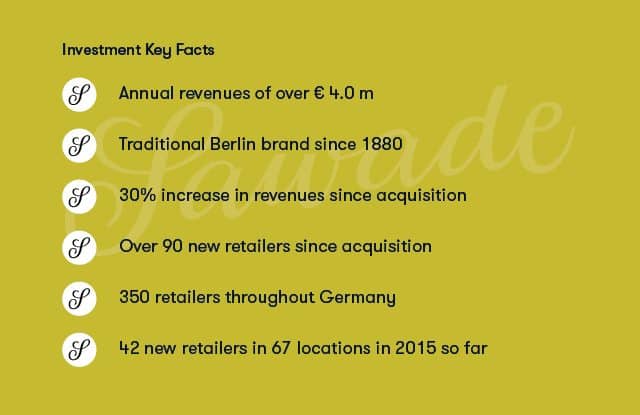 In addition to the venture loans, Companisto will continue offering subordinated profit-participating loans to start-ups — the funding portal has successfully financed 45 companies including Foodist and Food4Fans and record-breaking Weissenhaus with over € 21.7 million and nearly 40,000 subscribers — seeking to enable Companists to benefit from profits and increases in the overall company value. Current overfunding campaigns include Returbo, Naturbursche and Wie Männer Über Frauen Reden.
I recently connected with Zwinge via email to learn more about Companisto's new venture loan, transparency, disruption and democratization in finance and German regulations.  Our interview follows:
Erin Hobey: Why has Companisto decided to add the new asset class?
Tamo Zwinge: The new asset class will be a venture loan. Our aim is to offer new interesting investment opportunities in companies with the potential for growth. Such loans offer an attractive annual interest rate of 8%, which will be paid out semi-annually. Our aim is to enable our investors to diversify their portfolio, and of course we also want to attract potential new crowd investors.
Erin: How will this addition affect the platform?
Tamo: Venture Loans have a different structure and they are issued by established growth companies. These loans offer fixed interest payments, and they are shorter in terms of duration. The new asset class allows us to reach out to new and established investors alike. According to Fuer-Gruender.de, Companisto, having raised €21 million in 45 financing rounds so far, now has a 50% share in the German equity-based crowdfunding market and is therefore the clear market leader in Germany, Austria, and Switzerland. Our aim is to further strengthen our position.
Erin: What are your thoughts on the democratization of access to capital and transparency in stark contrast to the "public markets" today?
Tamo: Equity-based crowdfunding has contributed to a more democratic investment landscape in the sense that now everybody can invest in innovative start-ups. And it is also more transparent because investors can directly deal and communicate with the companies they invested in. This has led to a win-win situation for both investors and companies. Through crowdfunding, investors have been enabled to directly and very actively communicate with company founders for the first time, which in turn has helped them get a better idea of their investment. Moreover, communication with investors is also very important to companies because most of these investors are potential customers and effective multipliers of the company and its products.
Erin: What changes would you recommend to German regulations and how do you expect these changes to unfurl?
Tamo: Regulations should allow startups to effectively deal with the challenge of creating a new business, so they should lead to results such as less bureaucracy. Regulations should also give investors incentives to invest at a stage where they bear the risks associated with venture capital. According to media reports, the German federal government will finally discuss a German venture capital law in mid-September. We urgently need such a law; according to Tech.Eu, German tech firms attracted €494 million in the second quarter of 2015, placing us only in the fourth position in Europe.
Erin: Please comment on the fundamental shift to access in capital with regard to investor opportunity and disruption of traditional finance. 
Tamo: Equity-based crowdfunding platforms such as Companisto provide investment opportunities that previously did not exist for private individuals. For Entrepreneurs, we provide new sources of capital, combined with the additional effects of equity-based crowdfunding, such as publicity and smart crowd capital. I believe that banks and venture capitalists are aware of these trends and have already started reacting. German banks, for example, have established offices to monitor interesting FinTech startups for future cooperation. I think that banks and venture capitalists can no longer afford to ignore the developments within the crowdfunding sector. The phenomenon of crowdfunding has already become so big and important that it will not disappear again. Those who want to be well-prepared for the future will most likely consider potential ways of cooperation. I think that all parties can learn a lot from each other.
Have a crowdfunding offering you'd like to share? Submit an offering for consideration using our Submit a Tip form and we may share it on our site!

Sponsored Links by DQ Promote