Dick Bove, an equity research analyst and frequent commentator on CNBC, has published an Op-Ed on CNBC about the legislative disaster called Dodd-Frank.  Bove does not mince words when he states,  "I thought it would be impossible to find a worse piece of legislation in modern history. Looking back, I now believe that this judgment, dismal as it was, actually failed to capture how really bad this legislation was."  Bove is right.  Dodd-Frank is a disaster.  All too frequently a "crisis" occurs and the legislative mandarins inside the beltway kick into high gear as no crisis should ever go to waste.  Bove explains that Dodd-Frank in fact created a pseudo nationalization of our banking system.  The over-regulation is paramount to government control.  "This is not free-market capitalism", declares Bove.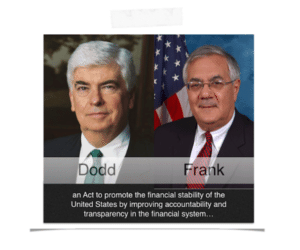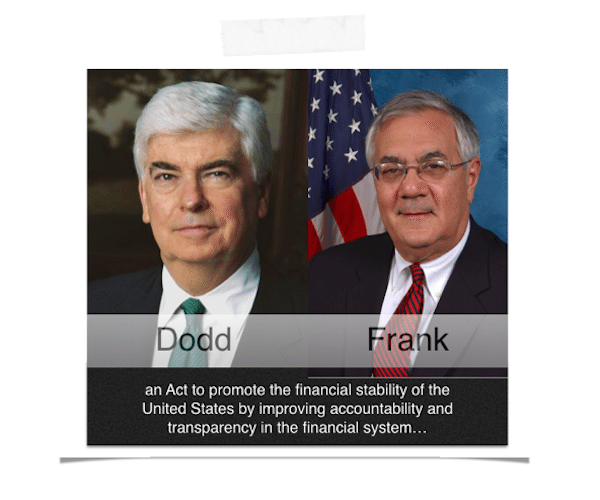 He notes that, "Private-equity firms, master limited partnerships, REITs, marketplace lenders, mortgage bankers, auto finance companies, commercial finance companies, credit card companies, and others down to payday loan companies, pawn shops, and the mafia have been given new opportunities by Dodd-Frank".
Dodd-Frank has created opportunity for financial firms, which operate beyond the reach of existing rules, but to lump in marketplace lending alongside pawn shops and the mafia misses the mark.  Bove may be shooting for hyperbole, but marketplace lending is quickly becoming a viable alternative to traditional bank lending.  All too frequently marketplace lending is associated with shadow banking, yet one of the more powerful aspects of marketplace lending is the transparency associated with these direct lending firms.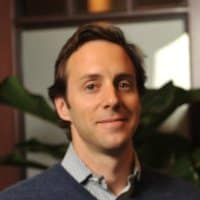 Aaron Vermut, CEO of Prosper, recently defended the industry, "… one of the things that's unique about what we're doing is we're very, very transparent about what we're doing, which is unusual in banking and lending."
As Anthony Zeoli stated on these very pages, "Let's be clear, the real cause of the financial crisis was a lack of transparency not a lack of regulation."
Bill Ullman, a Senior Advisor at Orchard, explains the benefits of marketplace lending as "lenders are providing investors with host of benefits: timely disclosure, accurate and plentiful data, market pricing and transparency.  In short, these companies are providing investors – the funders of the loans – with sunlight".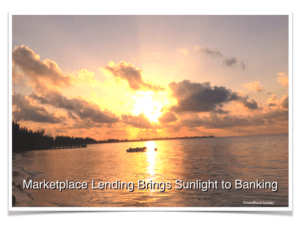 Recently several marketplace lending platforms joined a coalition to embrace the "Small Business Borrowers' Bill of Rights". Leading marketplace lending platforms Lending Club, joined Funding Circle, in affirming their objective to provide "responsible credit products to help consumers and small businesses achieve their financial goals".
So while I totally agree that Dodd-Frank remains a legislative disaster, one that may have institutionalized systemic issues, marketplace lending is poised to fill a growing void in the credit markets.  That is a good thing.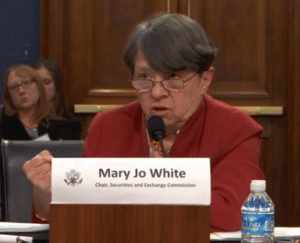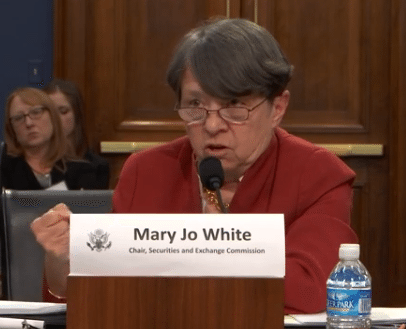 Hopefully our elected officials will seek to right this wrong and finally face up to reality that Dodd-Frank has become part of the problem and not the cure.  Banking is very important to the nation's economy.  The financial sector is one of the leading industries in this country. This is something we, as a nation, must encourage.  SEC Chair Mary Jo White, an Obama appointee, recently stated, "Increased regulatory burdens have led small banks to reconsider their product and service offerings. In general, Dodd-Frank's regulatory approach does not work well with the nonstandardized lending based on local knowledge that small banks often specialize in."

Of course both Barney Frank and Chris Dodd can be expected to defend the legislation that bears their names. But defending a legacy, as opposed to the national economy, is simply wrong.

Sponsored Links by DQ Promote