Every field has its familiar terms, and crowdfunding is no different. Words and phrases such as "innovate," "disrupt" and "raise $___ to transform the ___ industry" are often standard in campaigns and product descriptions, usually for good reason. That said, one of the newest launch videos from pre-order platform Celery puts the familiar phrases in new settings, poking fun at "the rigid pitches found on cookie-cutter crowdfunding platforms," in the words of TechCrunch.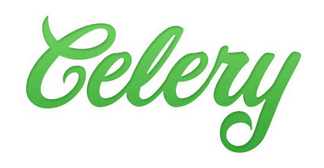 The video has earned some kudos and laughs (see end of post to view video):
BY far the best #crowdfunding #startup video https://t.co/Klirtv4cyC @trycelery #tech #crowdfund #dontbeapitch

— SVTechWire (@SVTechWire) August 26, 2015
Celery's Launch allows users to host a crowdfunding or pre-order campaign on their own website with two lines of code, effectively crowdfunding without using platforms such as Kickstarter or Indiegogo. This allows users to have complete brand control and engage directly with customers, including with a fully customizable crowdfunding page design; take advantage of Celery's top-converting checkout; and take pre-orders while continuing to sell, according to Celery Launch's website.
The platform takes a 2 percent fee per completed transaction, while its API integrates marketing and business tools from MailChimp to Slack. Companies including Disney, Pebble and Timex have used Celery to launch new brands and products.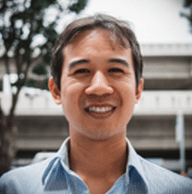 Minnie Fong, head of e-commerce at Memebox Corporation, is quoted on Celery's site as saying,
You can use Kickstarter to launch a product, but you should use Celery to launch your business.
Celery is a 2012 product of Y Combinator, and was co-founded by Chris Tsai and Brian Nguyen (featured in a Crowdfund Insider interview). According to its website, Celery helps fill a void in e-commerce, and has become a single-stop for large and small brands to take pre-orders, crowdfund independently and continue selling before and after items are in stock. Tech Crunch notes that Celery is premiering Launch today by supporting campaigns for the Olio luxury smartwatch and Lockitron Bolt smart lock.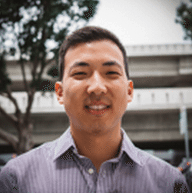 Celery Launch's promo video draws to an end on a dramatic note: a man kneeling on one knee, holding a small, square box some long-term girlfriends dream of. He looks up at the woman in front of him and asks, "How about it? Will you take this wearable device and turn our relationship into a connected relationship?" The music abruptly halts when the woman snaps shut the box and walks away. Message: "Crowdfund the right way. Crowdfund your way" (with Celery). Or, the alternative message, perhaps for some earnest and tech-savvy other halves out there, is: Make sure you propose using the appropriate argot.

View the Celery's Launch video below:


Sponsored Links by DQ Promote