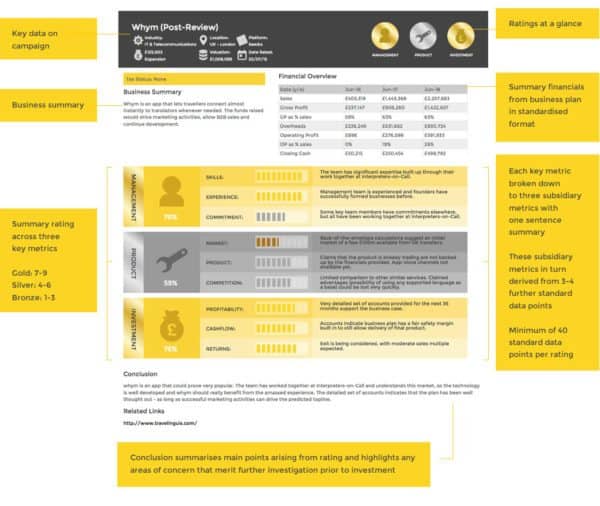 CrowdRating, a new platform servicing the equity crowdfunding industry in the UK, has launched operations to provide potential investors with an advisory service for listings on crowdfunding sites. The new platform, founded by Modwenna Rees-Mogg and Alex Heath, went live this week with 30 different reports.  CrowdRating is presently proving ratings for SyndicateRoom, Seedrs and Crowdcube. They expect to add additional platforms in the near future.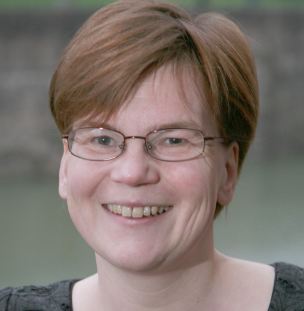 CrowdRating explains;
Even if you are investing in the most light-hearted way it is important to pick the best deals possible, and avoid the worst deals. If you are a serious investor, whether you are building a diversified portfolio or just trying to pick the winners, it is vital you have as much information at your fingertips as possible.
While equity crowdfunded offers are typically associated with significant tax incentives, there has been some question as to the quality of offers on the diverse platforms operating in the UK.  Early stage investing is a risky endeavor. CrowdRating wants to be a variable in the decision-making process for all investors.
Goncalo de Vasconcelos, CEO of SyndicateRoom,  praised the launch of CrowdRating, which he feels will vastly improve the quality of deals;
"Today's launch of Crowdrating is another leap forward, taking crowdfunding from alternative to mainstream finance. The added transparency and accountability that an independent crowdfunding rating agency will bring is something that SyndicateRoom applauds and warmly welcomes to the industry.

We hope that Crowdrating will pressure some platforms to improve their standards, by simply and ingeniously providing more information to online investors, showing which platforms are on top of their game and providing high quality deals to their members. This is something that I've been championing for a long time.

This is a welcome spotlight – one that will expose dark corners while enabling the best platforms and deals to shine".
CrowdRating is accepting registrants now.

Sponsored Links by DQ Promote