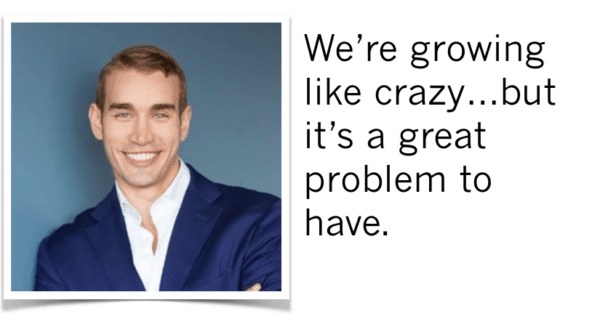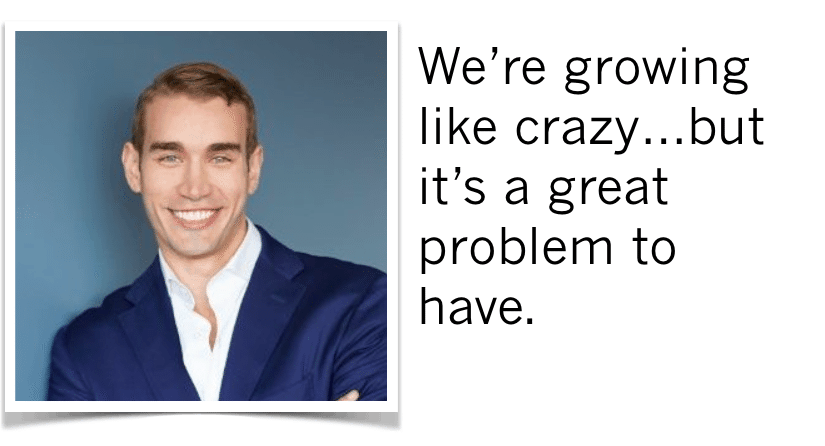 For a company that launched less than a year ago, FlashFunders has made its presence known as one of the first equity crowdfunding platforms allowing startups to manage and execute their whole seed funding round online. The company is also one of the first broker-dealers approved by the Financial Industry Regulatory Authority (FINRA) to operate a general solicitation platform online.
"We're growing like crazy right now from both sides, investors and startups alike. It's a consistent challenge with a startup that launched less than a year ago, but it's a GREAT problem to have," said CEO and co-founder Vincent Bradley. Together with co-founder Brian Park, they developed a better way to manage early stage fundraising and startup investing online. Current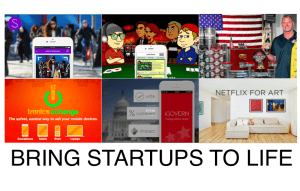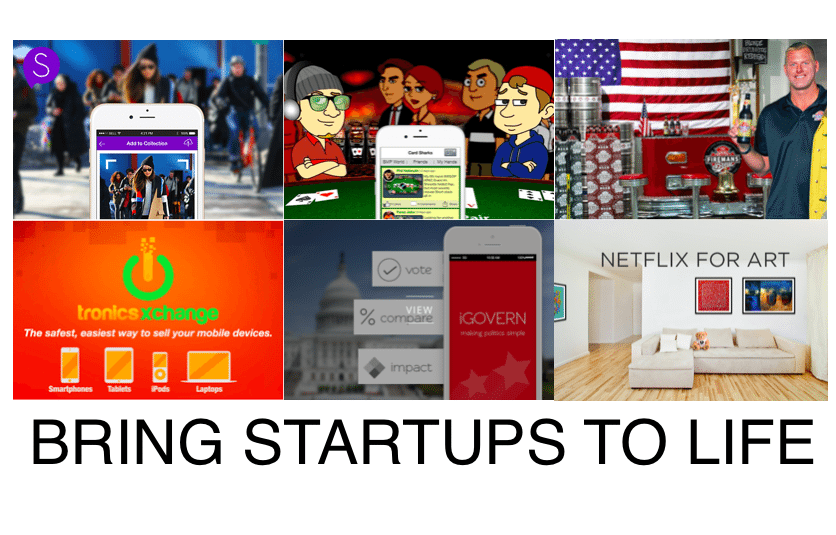 offerings include the Influential Network (their second round), which helps people with a social following monetize their influence on social media platforms; Vessix, an all-in-one cloud-based business management software for FBOs and ground handling services; and Tesloop, whose service allows passengers to book city-to-city travel in fully electric Tesla vehicles (no affiliation with Telsa Motors).
Before co-founding FlashFunders, Vincent consulted for several technology startups, providing them with growth and product development services. Prior to consulting, Vincent co-founded Ridotto, a virtual currency sports betting startup. Following the launch of FlashFunders, Crowdfund Insider interviewed Vincent and asked him where the company saw itself in one year. His reply: "helping hundreds of companies raise capital in a FINRA and SEC compliant manner while also allowing for unrivaled efficiency." The company appears to be right on track.
Recently, Vincent shared his thoughts with Crowdfund Insider about attracting new investors, challenges in sourcing startups to list on FlashFunders, and when the company expects to be generating a profit. Note: This interview has been slightly edited for clarity.
---
Midori Yoshimura: Last we [Crowdfund Insider] spoke with you, the Influential Network was raising equity online. They are back again. Why is that?
Vincent Bradley: We've developed a really good relationship with the founders of The Influential Network (TIN), Ryan Detert and Dan Steele, and there's a lot of mutual respect for each other. We helped them execute their first Angel round of $1.5M and they've now come back for another $1M round as they continue to grow. It's pretty common for most startups to do a couple of angle rounds or a bridge before they're about to gain the traction to go out for a proper Series A. TIN is a great company, they're continuing to grow and we're excited that we've been able to support them through their two fundraising rounds.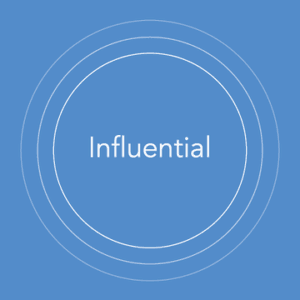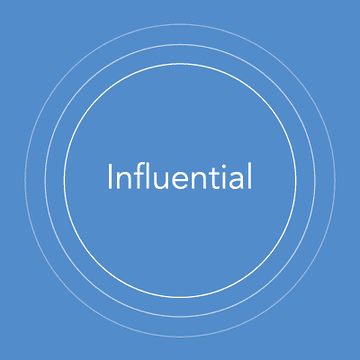 Midori: How many investors, either individuals or funds, are using your platform now?
Vincent: We have thousands of investors on the platform interacting with companies (more than 10K and growing every day across a diverse set of investing backgrounds and company verticals).
Midori: How are you attracting new investors?
Vincent: There's so many high net worths out there that are looking for access to venture as an asset class but have no way of connecting. We're targeting these individuals through many different channels (Social, Search, Native, PR, events, direct outreach, etc.), but we've found that the good old-fashioned method of getting in front of them either directly or through partners to be one of our strongest channels.
Midori: Are you doing straight equity? Convertibles? Are all shareholders of the same class or are you using SPVs?
Vincent: Startups are using preferred equity term sheets (direct equity) and Convertible Notes (debt) to raise capital on FlashFunders. Investors that invest greater than $25K are investing direct into companies on FlashFunders, investors that invest less than $25K on FlashFunders are investing into SPV (FlashFunds).


Midori: Have you had any challenges in sourcing startups to list on your platform?
Vincent: Initially we had to give startups the hard sell — but as our network of investors continues to grow and since we've been actively closing more deals, the inbound deal flow has skyrocketed. Our greatest evangelists/referral sources to-date have been startups fundraising with us who have experienced the true value of fundraising on FlashFunders.
Midori: How stringent is your vetting of listing companies?
Vincent: First and foremost, we are passionate about helping entrepreneurs raise capital, so we like to work with equally passionate entrepreneurs who are motivated to hustle to make their ideas a reality. Right now we require startups to have secured their first investor before we're list them — this helps to filter companies in an objective manner since an investor has already validated their terms. We complete further diligence on every company on our platform to help protect investors from fraud, but ultimately FlashFunders doesn't want to be picking the winners.  We believe the market should decide on and validate the winners and FlashFunders will provide the industry with the most efficient, streamlined, economical deal execution tool.
Midori: Will you be using the new Regulation A+?
Vincent: No, the filing requirements and cost to execute a Regulation A+ offering is too expensive for an early stage company. We're talking $50K on the low side and as high as $100K+ on the high side, not to mention ongoing shareholder management costs once you've executed a successful offering.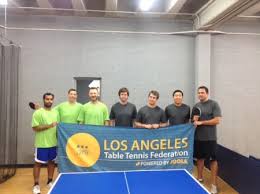 Midori: When do you expect to be generating a profit?
Vincent: We've recently launched a new product that is still in Beta/stealth mode, but it's really big for us from a business model standpoint. We're currently one successful startup story away from generating a profit, but our new product will give us profitability almost as soon as we scale it.
Midori: Is the legal compliance paperwork an automated service?
Vincent: Yes — with the exception of a couple filings that we still manually do internally, but from a company's perspective we've streamlined this for them.  We will continue to automate more parts of the process internally as our scale grows.
Midori: You offer C-Corp, LLC and Sub S companies to raise capital.  Please explain why?
Vincent: Most startups should be C-Corps for fundraising purposes (VC's almost always require it), but there's definitely a time and place were it makes sense to be an LLC. From a tax perspective (pass through) an LLC is a much more ideal situation when you're very small and have limited shareholders. If you need to create multiple classes of stock — it's generally easier to do with a C-Corp, but then you lose the tax benefits. We work with all types of companies because we're entrepreneur first and want to help as many different types of companies as possible.


Midori: How fast do you see your platform growing? What about the overall market?
Vincent: The industry is still young, but I think we're headed towards a period of explosive growth. When the JOBS Act was initially implemented a lot of "players" joined the space, and it got crowded very quickly. I think this actually hurt growth because too many platforms came on to the scene too quickly, and no one knew who was legitimate and who was bandwagoning. We're now seeing a reduction in the number of platforms and as that continues, I think the true leaders will rise. Over the next two years as the leader products mature, and their platforms become more robust, the industry will gain momentum. We're growing like crazy right now from both sides, investors and startups alike. It's a consistent challenge with a startup that launched less than a year ago, but it's a GREAT problem to have. We're looking forward to finishing 2015 strong and then turning a lot of heads in 2016.