As 2015 enters Q4, and the days grow shorter, time is running out for final rules regarding Title III of the JOBS Act, otherwise known as retail crowdfunding. During most of 2014, Chair White stated completion of JOBS Act rules were a priority, raising hope within the investment crowdfunding space. But 2014 came and went with no rules on the horizon.  Towards the end of the year, Chair White switched her tune stating final rules will become a priority in 2015. Well, we are finally here.
This past week during the Advisory Committee of Small and Emerging Companies, Chair White declared that final rules will be revealed in the "very near term". Most followers believe this means weeks, instead of months. The young industry will finally discover if the Commission has had the courage to fix much of what ails prescribed rules assigned by Congress.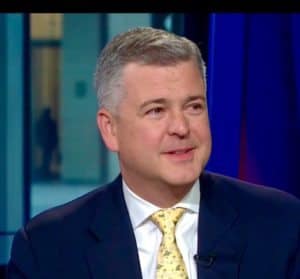 Outgoing Commissioner Daniel Gallagher recently told Crowdfund Insider, "it's going to happen". He noted that no one on the Commission is opposed to it. While the initial legislation of the JOBS Act was challenging, the SEC felt it did not have a lot to work with. There was an internal debate at the SEC as to whether or not to wait for a congressional rework or just implement the proposed regulations.  He explained the SEC is at a crossroads where they can no longer wait for a Congressional rescue.
Meanwhile, there has been ongoing chatter on Capitol Hill that an updated bill will be forthcoming. The proposal is to fix the problems that saddled Version 1.0.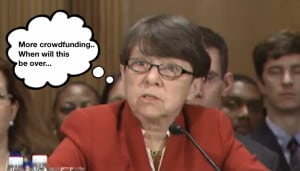 At this point, it is not realistic to rely on Congress. Between pomp and procedure, it is not likely anything will get done prior to the SEC announcing final rules. While updated legislation may trail, rather than lead, the SEC is simply running out of time.

So the questions remain: Will portal liability remain? Will audits be mandated starting at half a million? Will the cap be raised from one million to more? Will Title III become the much needed first step in the capital ladder? Stay tuned. These questions will be answered soon enough.

Sponsored Links by DQ Promote