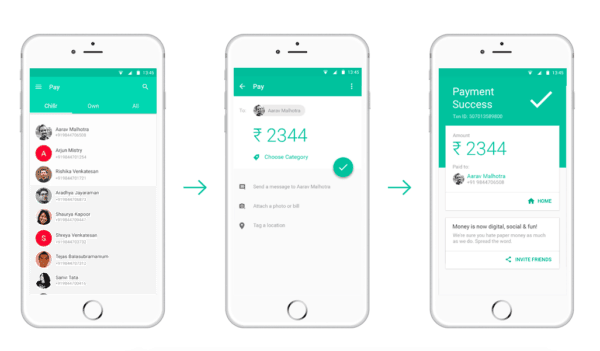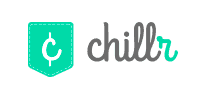 Fintech innovation in India is burgeoning!  Indian  Chillr, an Indian peer-to-peer (P2P) mobile money transfer app that spun off from MobME, secured US$6 million in a Series A round funding led by trailblazing Sequoia Capital, according to e27's Sainul Abudheen K. Run by Kochi-based startup Backwater Technologies, Chillr plans to use funding for customer and merchant acquisitions.
On the path to secure  more funding, Mohamed Galib, VP Innovations at Chillr, told e27 that the startup is currently in talks with two new investors to raise another US$1M. Launched by Sony Joy in February 2015 and partnered with HDFC Bank and Bank of Baroda to facilitate the service, Chillr claims to have seen around 350,000 downloads to date. The app sees over 5,000 transactions per day and it targets 100,000 transactions per day by the end of this year, noted e27.
Chillr's Joy also cofounded parent company MobME Wireless, a mobile tech company that works closely with telecom operators, enterprises and governments in India. MobME linked with Government of India in 2012 to setup Startup Village, India's first PPP Model Incubator. Startup Village is a Telecom & Internet Incubator based in Kochi (Kerala), claims to already be one of the largest in the world, according to Joy.
"My primary focus is Chillr, MobME's mobile payment spin-off, which aims to make indians less dependent on cash. We are working closely with leading banks in India to make this happen. Chillr has the potential not just to 'simplify money', but also make the whole transaction experience rewarding for customers & retailers alike," comments Joy on his LinkedIn profile.
In late August, India's banking industry came together for the FICCI's FIBAC 2015 Conference, discussing regulation in the country's burgeoning online fintech sector,  patting the way for more innovation particularly within crowdfunding and P2P lending.

Sponsored Links by DQ Promote