Back in December 2014, British company Torquing Group took to Kickstarter with a mission to raise funds for its new nano "smart" drone, Zano. The project was met with backer enthusiasm and excitement as it secured a grand total of £2,335,119 ($3,550,665.20 USD).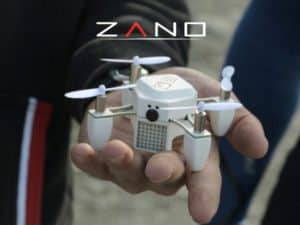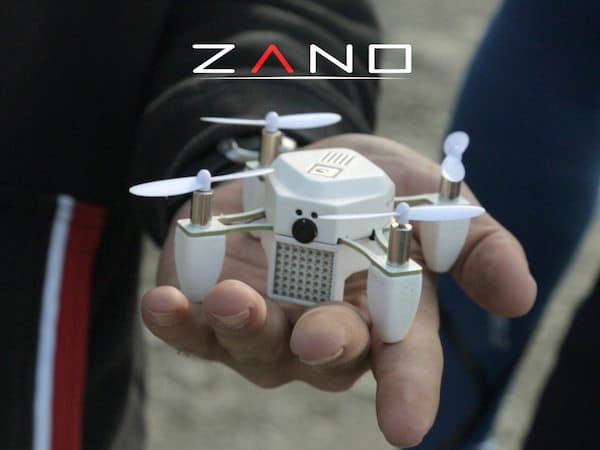 The Zano was supposed to be smart because you "task it" as opposed to flying the device.  Backers supported the project because it was described as packing tons of tech into a very small package like WiFi, HD camera, GPS, Barometric Pressure reader, IR Obstacle avoidance, image stabilization. The list was long.
Things were looking pretty good. At the beginning of September 2015, Torquing Group announced it had shipping to first few units … a dream come true for drone fans.
But now it appears as if this smart drone will never quite fly. In a backers only notification, Zano creator Torquing group announced it has filed for voluntary liquidation. Zano is no more.
The BBC gained access to the post;
"Having explored all options known to us, and after seeking professional advice, we have made the difficult decision to pursue a creditors' voluntary liquidation. We are greatly disappointed with the outcome of the Zano project, and we would like to take this opportunity to thank everyone who has supported us during this difficult period, especially our loyal employees, whose commitment has exceeded all expectations."
This was all predicated by CEO of Torquing Group, Ivan Reedman, announcing his resignation. Never an encouraging sign. He revealed on the Zano forum (now just a dead link) last week:
"My resignation is due to personal health issues and irreconcilable differences. To say I am devastated pales when compared to what I am feeling."
BBC's Rory Cellan-Jones noted that following Reedman's announcement, Torquing Group released a statement on Friday but gave no further information on what was happening. Speaking about Reedman's resignation, the company shared:
"We are now considering the company's position on how best to move forward."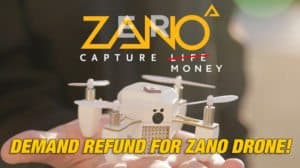 The BBC stated that they had attempted to contact Philip Busby, Torquing's chief executive, but was met with silence. He then noted that his Zano order had been cancelled and the money was refunded.  David Gallagher from Kickstarter was then contacted about the situation and stated:
"Creators who want to make and distribute hardware must include a demo of a working prototype on their project page. Creators are responsible for their projects, and backers decide whether those projects should be funded."
He then added:
"We encourage backers to do some research on the creator and their project before backing, and to evaluate their ability to complete the project."
As for backers? They are not very happy.

The comment board has over 8000 comments. A petition has been launched on Change.org calling the Biggest Drone (campaign) ever, the biggest (crowdfunding) fraud of all time. Hundreds have already signed up to support the petition. Will they have much luck in recovery? It appears the bankruptcy court will have to decide.




Have a crowdfunding offering you'd like to share? Submit an offering for consideration using our Submit a Tip form and we may share it on our site!

Sponsored Links by DQ Promote