StreetShares, marketplace lending platform that connects small business owners with investors, has filed a Regulation A+, Tier 2 offer to raise up to $50 million in debt securities. The filing was posted on December 4th. In using Regulation A+, StreetShares will be allowed to solicit non-accredited investors to participate in lending to SMEs, something a bit unique.
The filing was posted by Brian Korn, a well-known attorney that represents many crowdfunding platforms in the US. Korn earlier this year pitched the concept of using the relatively new Regulation A+ rules as vehicle to raise debt capital as opposed to equity.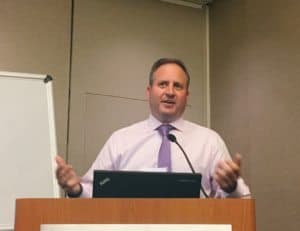 Speaking to Crowdfund Insider this past August, Korn foreshadowed the StreetShares offer;
"Reg A is the only way currently to access non-accredited investors, which the SEC estimates comprise 92% of US households.  This is a group that has vast wealth and a desire to invest for retirement in alternative assets.  A platform that unlocks this group will stand alongside Lending Club and Prosper as the only retail investment options in crowdfunding and marketplace lending."
StreetShares was co-founded by Mark Rockefeller and Mickey Konson, both military veterans.  They have made supporting veterans part of the foundation of their direct lending platform.
The StreetShares site explains that today small business owners face a very different environment. Strict lending regulations, big bank consolidation, and dwindling community banks leave small businesses with very few options. Streetshares wants to fill the void left by banks by providing access to capital that is less costly for borrowers while benefiting smaller investors.  Many direct lending platforms only allow accredited investors to benefit from the higher risk adjusted returns. Now the smaller investor will share a similar opportunity on Streetshares.