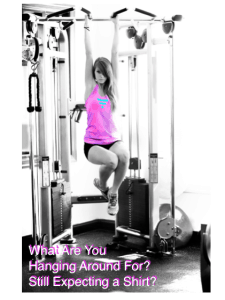 This one falls under the category of recently discovered. Crowdfund Insider wrote about the failed rewards based crowdfunding campaign of Radiate Athletics in September of 2014.  The Kickstarter campaign launched in March of 2013 hoping to raise $30,000.  The following month it closed having raised $579,599 from 8,556 backers.  More than two years later many backers have never received their agreed upon shirts that were pitched as an advanced workout shirt changes color according to your body heat, revealing muscular/ vascular action while keeping you dry.  Now, as of late last month according to multiple reports, Pennsylvania Attorney General Kathleen Kane has filed suit against Radiate Athletics stating the obvious that they failed to deliver prepaid shirts in violation of the agreement with backers.
The lawsuit names Kenneth (Kenny) E. Crockett Jr., the company's officer, as a defendant and alleges the defendants raised funds through and "represented that it was in a position to offer bold-colored, machine-washable shirts that changed color if it met its initial funding goal". The company is also accused of not providing refunds. According to the AG's office, they received numerous complaints from backers.  The state will seek a steep penalty of $1000 for every violation of the Consumer Protection Law and $3000 for every violation involving a consumer 60 years or older.  They will also seek restitution of legal costs and for consumers.
As a background to anyone wondering what this is about, @RadiateAthletic undertook a kickstarter campaign 2 years & are now coming through.

— Si (@TalkingAnfield) March 4, 2015
Crockett has not been invisible and, in fact, spoke to WSJ.com in September of 2014 where it was pretty clear he was not able to handle the demand delivered by the overwhelming interest in his concept. Now some apparel has been delivered, at least if you check out the tweets and posts on the campaign page.  And one backer who apparently received a shirt posted a picture of it being washed. Not very encouraging.. But clearly this was not good enough for the AG's office as the stiffed backers understandably want their money back.  
Lol my radiate color changing shirt…wow pic.twitter.com/J94UY7KR2T

— Aron Gragnani (@Grags26) December 14, 2015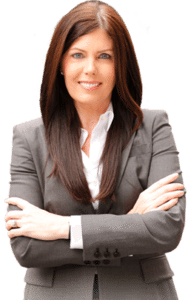 This is not the first Attorney General's office to target rewards-based crowdfunding campaigns that failed to deliver.  The Attorney General from the state of Washington boldly stated that, "Washington state will not tolerate crowdfunding theft", when it prosecuted the Asylum Playing Cards campaign. Even more interesting it does not appear this is a clear case of fraud.  More than a few campaigns have failed to deliver or shipped craptastic products so this is fair warning for crowdfunders who do not have the horsepower to follow through on their commitments. It will be interesting to hear what the final settlement will be once the AG completes its prosecution.
Have a crowdfunding offering you'd like to share? Submit an offering for consideration using our Submit a Tip form and we may share it on our site!