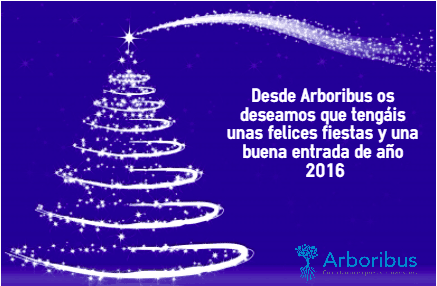 It's the most wonderful time of the year as Crowdfund Insider keeps tabs on global platforms as quarterly and year end reviews are announced. Just in, Arboribus, a leading Spanish P2P lending platform co-founded by Josep Nebot, released some highlights from 2015.  The platform has continued growing this year, and has achieved the following objectives:
Annual growth over 100% in loans to SMEs over 2014
First operation that converted individual investors  and institutional investors.
New section of statistics on the platform provides transparency to investors and SMEs.
Introduction of the CIS (auto-reverse system) to the platform.
Barcelona and Madrid offices experienced continued growth, adding 5 new people to the team.
When asked the there main advantages for Arboribus investors in an interview with P2P-Banking.com, Nebot commented:
"If I have to remark three advantages I would say a combination of a high net return along with a moderate risk and a total decorrelation from the financial markets: returns from 5% to 7% when fix income securities or deposits returns are under 1%, with a moderate risk obtained by lending to the most creditworthy businesses in a very diversified way, and a total decorrelation from the ups and downs of the stock market" "If I'm aloud to say a fourth advantage, I would pick 'simplicity'."

Arboribus continues to seek to be a leading platform in loans to SMEs in Spain long term, Arboribus has prepared several new objectives that reflect its "continuous improvement process."   There are 10 different active crowdlending platforms in Spain's nascent industry, which together totaled 13.7 million EUR in lending in 2014, a small figure compared to other countries. In November, Nebot noted  that Spain is a "good playing ground for P2P/P2B lending in Spain," citing  its 47 million inhabitants and its real GDP (the 14th biggest economy in the World and the 5th of the European Union).
In April 2015, the Spanish government issued a new piece of legislation that "regulates P2P lending activities in Spain, ending a process of negotiation and hard work done by the regulators and most active platforms during more than 12 months," wrote Nebot about the Spanish government.  "The regulation will enter into force next March… I can conclude that it offers more positive than negative aspects in order to help grow the sector and offer legal security to investors….The law differentiates the figures of accredited and non-accredited investors, imposing a limitation to invest up to 10,000 EURO per year through p2p platforms for the second ones."
Sponsored Links by DQ Promote