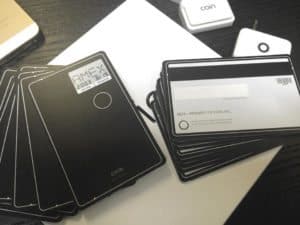 COIN, the credit card replacement that stores digital data to streamline payments, has partnered with MasterCard (NYSE: MA) to provide financial transactions with a group of well-known companies selling wearable tech. COIN, now on its 2.0 iteration, will provide both hardware and software which can be embedded in the diverse IoT products. The partnership will leverage the MasterCard Digital Enablement Express service.
Sherri Haymond, VP of Digital Payments at MasterCard, explained they were targeting all types of IoT platforms.
"The great thing about the MasterCard program is that we are adding payment functionality to items that consumers are already using – fitness bands, jewelry, clothing, watches. This makes the products more useful for consumers and enhances the value device manufacturers can deliver to their customers. Coin complements that approach and enables us to reach an expanded set of device partners."
The companies announced today include Omate, a smartwatch company; Moov a fitness device worn on your wrist; and Atlas Wearables. Expectations are that more announcements will follow. Each of these different devices have run successful pretail crowdfunding campaigns in the past couple of years.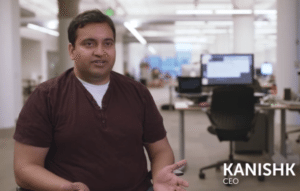 COIN is clearly branching out from its multi-card origins taking advantage of everything they have learned in the last couple of years. Kanishk Parashar, CEO of COIN, explained his platform was a "turnkey solution" reducing time and cost to get a payment platform to market.
"MasterCard is our essential partner as we team up to enable the wearable domain that is projected to grow to an astounding $53 billion by 2019."
Laurent Le Pen, Founder & CEO, Omate, called the partnership an ultimate step;
"Payment is the ultimate step for the global adoption of wearables; which is why Omate is excited to partner with Coin and MasterCard. Teaming up with major players in the payment industry allows us to continue fulfilling our commitment to customers of providing fashionable products that meet their needs. MasterCard and Coin are making it easy for us to empower our customers to purchase in style, with a simple backend solution that is compliant to financial standards and CVM approvals."
Sponsored Links by DQ Promote