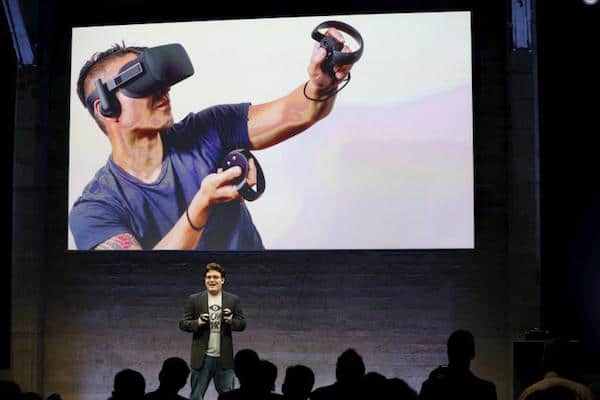 Following the announcement that Kickstarter backers were officially getting the Oculus Rift headset, founder of the highly anticipated system, Palmer Luckey admitted that he knew that electronic giant Sony was preparing to enter the virtual reality world.
During his recent interview with International Business Times, Luckey stated:
"I knew some people at Sony working on VR before I even started my Kickstarter campaign, actually, and we brought them in early on to show them what we were working on, to talk about what the minimum standards were for a good VR experience. What does it take to make something that won't make people uncomfortable and won't turn people off of virtual reality?

"That's really the most important thing, is to not poison this well for all of us in the future and I think they understand that. They also understand the important of content and they've been doing a lot of work making sure there's a lot of VR games."
Palmer also spoke about Sony's PlayStation VR, which works with PlayStation 4:
"I think that there's not many people who already own a PS4 who don't own a gaming PC who are going to go out and make that roughly $1,500 all-in investment in the Rift. It really is a separate market. They're bringing virtual reality ot a different group of people who I don't think were ever really a part of our market anyway.

"It's also worth noting that their headset isn't quite as high-end as ours – it's still, I think, a good headset – and the PlayStation 4 is not nearly as powerful as our recommended spec for a PC."
In regards to the competitiveness in the VR industry, Luckey added:
"Well the real battle here at this point isn't us against them. It's us versus the public and trying to convince them that VR is worth adopting. That it's worth wearing something on your head to use virtual reality. That's the real fight, and I think we're all fighting that together."
Have a crowdfunding offering you'd like to share? Submit an offering for consideration using our Submit a Tip form and we may share it on our site!