The House of Representatives started February of 2016 on a high note this year, leading with several bi-partisan pro-business bills that received little opposition on the floor.  The House Financial Services Committee which forwarded the legislation released a statement calling the bills a "win" for small business and community investment;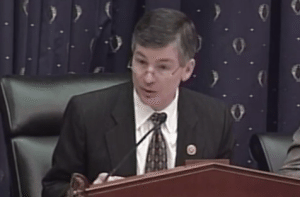 Financial Services Committee Chair, Jeb Hensarling, said;
"The president's policies have delivered the slowest and weakest recovery in history, so Congress must take action on every good opportunity to help create jobs and grow the economy.  I'm very pleased the Financial Services Committee continues to produce good, bipartisan bills that promote greater economic opportunities so hardworking taxpayers can achieve financial independence."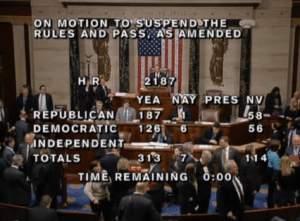 HR 2187, labeled the Fair Investment Opportunities for Professional Experts Act, is the bill that was passed to address the limitations in the definition of an accredited investor. Today, the current definition limits individuals from investing in certain private placement offers.  An accredited investor must earn at least $200,000 a year or have a net worth of one million dollars beyond their primary residence.  The definition does not take into consideration education, experience or ability thus disenfranchising millions of people capable of evaluating private placements. Sponsored by Congressman David Schweikert, the bill easily passed on a vote of 347 for and only 8 against.  The language of the bill keeps the financial metric to qualify as an Accredited Investor but allows individuals with qualifications or experience that do not meet the wealth hurdle access to these private placements.
Additionally, the House moved on the SEC Small Business Advocate Act, a new appointment that was first advocated on the pages of Crowdfund Insider by Sam Guzik. The Crowdfund Insider Senior Contributor provided his perspective on the need and the accomplishment after the bill passed the House.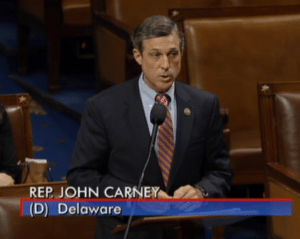 The bill, HR 3784 sponsored by Representatives Duffy  (R-WI) and Carney (D-DE), establishes the Office for Small Business Capital Formation and the Small Business Advisory Committee within the SEC. The legislation was crafted in recognition of the fact that the vast majority of jobs, and associated economic growth, are generated by small business. Yet too frequently SMEs are shorted by both elected and appointed officials.  In an economy that has struggled to generate economic growth facilitating an innovation economy and helping startups is an imperative.
Finally, HR 4168 injected a modicum of accountability in the annual Government-Business Forum on Small Business Capital Formation.  The SEC gathering takes place each year with ideas discussed and suggestions made by interested parties. The recommendations are voted on, collated and a publication is produced regarding the policy suggestions only to quickly gather digital dust. If this bill becomes law, the SEC will now be required to respond by the recommendations and to explain what, if anything, they intend to do on the recommendations to boost small business. H.R. 4168 was sponsored by Representatives Bruce Poliquin (R-ME) and Juan Vargas (D-CA) and passed the House by a vote of 390-1