Harmoney, the first peer to peer lender in New Zealand, is readying for it's jump over to Australia.  While an exact date has yet to be set, Scoop reports that an invite-only beta launch will happen in the next few weeks so Harmoney can work out any bugs before a public release.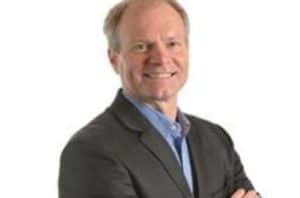 In December of last year, Harmoney Australia GM Ben Taylor outlined the differences between the Kiwi operation and the Aussie version.
Size – first and foremost it's about 5x the size in population, and most Aussies are more likely to get consumer loans than their Kiwi counterparts. This is very exciting, meaning significant volume opportunity over the medium term for Harmoney.
Regulation – NZ was one of the first governments in the world to legislate on P2P lending – which is great. In Australia, there is no such licence, meaning we fit into existing licences – making it more restrictive on what we can do – and how long it takes to get a licence.
Competition – there are many more foreign banks competing in the consumer lending sector here [Australia], because of the market size, so it's more intense. There are other intermediaries here as well, such as the comparison sites. Many online customers when looking for financial products go to a comparison site web site and select the best offer from a range of financial institutions.
Offering – when we launch we'll only have a borrower side offering – that is offering great rates and service for customers who want a loan. This will be funded by institutional funds. Sometime in 2016, we'll introduce a retail investor offering – so all Australians can benefit from peer-to-peer lending.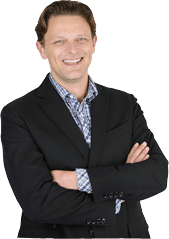 Harmoney just raised an additional $8.8 million via a new share offering to P2P Global Investments and Stone Ridge Ventures.  Total cash on hand now stands at $30 million and will help with the Australian launch.  Founder and CEO Neil Roberts told Scoop they may raise more money in the near future as they have "massive aspirations" for the online lender. Roberts also did not rule out an IPO but believes they need to "grow and get better first".
Roberts also shed some light on his departure and return to the board which saw Rob Campbell exit as Chairman at the end of last year. Harmoney is in the process of selecting a new Chair and expect to make an announcement this coming Aprill. Roberts explained his exit from the board as it was to meet the terms of the shareholders agreement associated with the Series A round. Apparently he also used the time as a short sabbatical away from the business;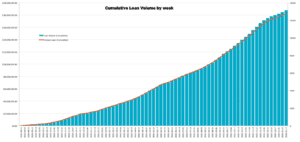 "Coming back it was an opportune time, the board wanted me back as a director, so I rejoined the board when I got back from my leave," said Roberts.
Harmoney has originated almost $200 million in loans since its launch.  The bulk of these loans have been for debt consolidation. Harmoney has paid out over $12.6 million in interest to investors with an annual return of about 12.66%.

Sponsored Links by DQ Promote