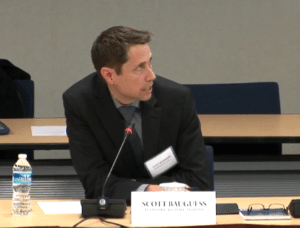 Scott W. Bauguess, Deputy Director, Division of Economic and Risk Analysis at the SEC, delivered an interesting presentation  during the ACSEC meeting today. Bauguess updated the group with data on raising private capital post the JOBS Act of 2012.  Bauguess acknowledged that fewer companies are going the public path these days as the cost of completing an IPO has become more expensive for issuing firms. Reg D utilization, in general, is huge. DERA pegs the number at $1.5 trillion in securities issued from September 2013 until the end of last year.
Regarding 506(c) or Title II of the JOBS Act, Bauguess states that uptake has been slow. He also recognizes that fraud, a consistent concern within the SEC, has not been prevalent. Committee member Patrick Reardon noted, anecdotally, the process of investor verification has dampened the usage of 506(c).  Bauguess, along with Sebastian Gomez from CorpFin concurred.
The SEC states that under 506(c), or accredited crowdfunding, that non-fund capital raises have tallied $26.7 billion. The average amount of securities was measured at $8.1 million but the median was just $500,000.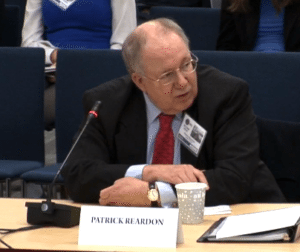 Under Regulation A+, or Title IV of the JOBS Act, 68 companies have filed with the SEC and 19 have completed the process. Only three issuers have completed the sale of the securities. Total capital sought was $1.3 billion with $290 million being qualified.  Most issuing firms were pre-revenue, early stage companies.
Bauguess also spoke about Reg CF which becomes actionable on May 16th. He, and others, believe there is a need for liquidity (secondary transactions).  He shared a story  how "Silicon Valley types" told DERA just do it and they will figure it out. Gotta love the creative entrepreneurs.
The DERA Presentation on investment crowdfunding in the United States is embedded below.
[scribd id=300483983 key=key-kgRHl90SekFPR5O6GhWg mode=scroll]