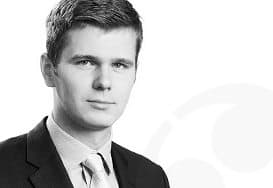 Pärtel Tomberg, CEO of Bondora, spoke about his platform's plans for 2016 in a recent interview.  According to Bondora, one of the objectives for coming months is to "improve the loans quality in all [their] markets".
"We strive for a more secured but faster loan processing and take steps towards a more aggressive debt collection process."
Bondora now reports that they have incorporated improved recovery procedures in all markets they offer loans – when they go bad.
According to the peer to peer lender;
We have implemented a more aggressive strategy to deal with overdue loans. One of the key strengths of this new process is that we will hand over the overdue loan to a local debt collection agency (DCA) already after a week after missing a payment. This will deliver quicker results and improve payment behavior.
We have professional debt collection agencies and legal partners in every country where we operate (in Estonia, Finland, Spain) and they are experienced in tracking down the debtor and reaching an agreement with them.
The DCAs that we continue working with have proven to be effective.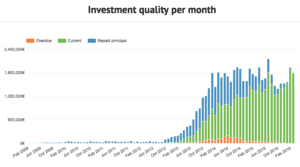 Bondora has instituted a three step plan for collection of overdue loans. First is collection without legal litigation followed by legal action. Finally the loan is written off as the debtor may have filed for bankruptcy or another profound event has occurred making collection difficult.

Bondora states that since incorporating the DCA services in June of last year investors on their platform have recovered €1 million they may not have received otherwise.  Annualized net returns on Bondora stand as one of the highest in the industry at just under 18%. In recent months, their statistics indicate a decline in overdue loans perhaps indicating an improving underwriting environment.

Collection of bad loans is always a challenge for any marketplace lending platform and many of the platforms have incorporated updated methods to improve recovery or other forms of investor protection such as reserve funds to cover default.

Sponsored Links by DQ Promote