Real estate crowdfunding platform PeerStreet announced on Wednesday that it has reached several major growth milestones.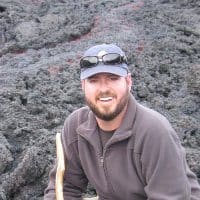 The funding portal shared it has funded more than $75 million, with thousands of investors now active on its site, and returned $25 million to investors with zero losses to date. CEO and co-founder, Brew Johnson, stated:
"With today's rock-bottom interest rates and recent uncertainty in other areas of peer-to-peer (P2P) lending, investors need new alternatives that deliver both attractive risk-adjusted returns and more transparency. We're opening up access to unique real estate investment opportunities in a way that enables investors to easily diversify their portfolios."
PeerStreet also revealed that last month alone it added over $11 million of new capital as investors diversify away from consumer debt investments, further demonstrating the increased appetite for this asset class. Brett Crosby, co-founder and COO added:
"Market forces have been driving our velocity as customers discover the benefits of our platform and our asset class. As other platforms are struggling, we're fortunate to be experiencing increased growth and momentum."
This news comes on the heels of last week's PeerStreet product launches. The feature enhancements include updates to the automated investing tool, instant account funding abilities, a new notification center, payment schedule and a streamlined investing program.  The crowdfunding platform stated the improvements were incorporated to accommodate increased demand for its loans.
PeerStreet will now accept instant funding allowing investors the choice to put funds immediately to work after initiating a bank transfer instead of waiting several days for the funds to clear. PeerStreet allows investors to invest easily in high-yield real estate loans that were historically difficult to access. Its platform is secure and intuitive with an easy-to-use interface and a wealth of information and tools for every level of investor.