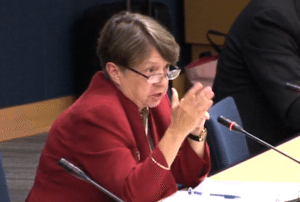 Daniel Zinn, General Counsel of OTC Markets, visited the SEC Advisory Committee on Small and Emerging Companies (ACSEC) today. He followed a presentation by Paul Elio of Elio Motors to continue a theme on Reg A+, providing liquidity and the future of venture markets.
The presentation by Elio was insightful to both committee members and observers. He explained that his company did not fit with VCs nor Private Equity. Without Reg A+, Elio may have been a bust.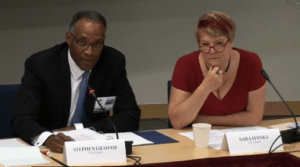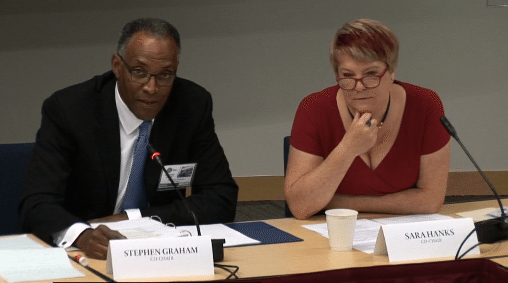 Elio followed his funding round on StartEngine with a listing on the OTCQX. The entire process may be foreshadowing a new era of smaller companies raising capital online and then, soon after, trading shares, thus providing liquidity for both purchasers and sellers. As many people understand, the IPO market has been in dismal decline for many years. Rule upon regulation has delivered the expensive straw that broke the camels back. Today, a listing on an exchange is more of an exit for the wealthiest in society as most capital appreciation has migrated to the private markets.  Simply put: this needs to be fixed.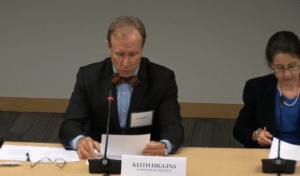 OTC Markets has been at the forefront of pursuing this emerging sector of finance. OTC Markets would like to become the venture market of choice. In the past 3 years, OTC Markets has seen 200 "graduates" uplisting from OTCQX to a national exchange (NASDAQ / NYSE) something they "celebrate." They aspire to become an even bigger catalyst for capital formation.
In referencing the Elio experience, Zinn shared the good with the bad. Being a trailblazer meant Elio had to endure the challenging process of educating Brokers about the new exemption of Reg A+.  At first, Brokers were hesitant to hold the securities –  not understanding the updated rules. But over time they came around and now trading has normalized and 8 BDs are acting as market makers in the Elio shares.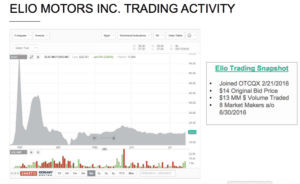 Reg A+ has been gaining fans with its scaled disclosure process as the securities industry continues to figure things out. Currently, there is a petition with the SEC to allow reporting companies (listed) the ability to leverage the new exemption – something currently denied.  There are still challenges under Reg A+ but the progress is promising and the SEC is reporting approximately $2 billion in submitted filings to use the updated rule. Before Title IV of the JOBS Act, old Reg A was a backwater exemption in the securities world.
In 1980, Apple Computer IPO'ed selling 4.6 million shares at $22 each. If the investors who participated in that offer had held their shares until present day they would have experienced an over 15,000% appreciation in value. Now Apple may be an extreme example of capital gain but it would be nice to know our capital formation ecosystem could work, once again, in a similar fashion.
---
[scribd id=318760363 key=key-wpmnaMCfWu6al9UMhcPn mode=scroll]

Sponsored Links by DQ Promote