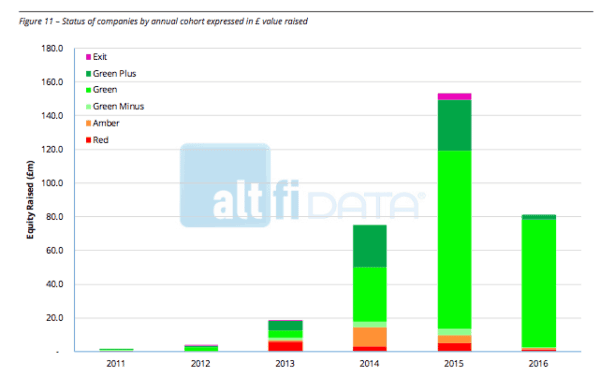 ---
Investment crowdfunding platform Crowdcube has called on the industry to create a common set of rules and principles to measure platform performance and the returns generated by crowdfunded companies. The statement comes on the heals of a report by AltFi on the status of companies that have raised capital online.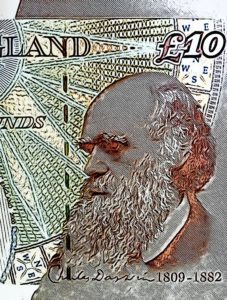 The AltFi report, entitled Where Are They Now?, is a continuation of a past reports that researches the status of companies that have used equity crowdfunding in the UK.  AltFi reviews 751 different companies that ran 955 funding rounds since the industry started in 2011.  Platforms reviewed include: Crowdcube, Seedrs, SyndicateRoom, AngelsDen, Code Investing (né CrowdBnk) and Venture Founders.  AltFi estimates that all crowdfunded investments generated an IRR of 8.55%. This percentage is significantly higher once you take into consideration EIS/SEIS benefits. Not too long ago, Seedrs reported a measured IRR of over 14%. While data available is still rather young, AltFi notes that a high proportion of companies remain active.  Their measure indicates 73.6% of crowdfunded firms remain in operation.
Luke Lang, co-founder of Crowdcube stated;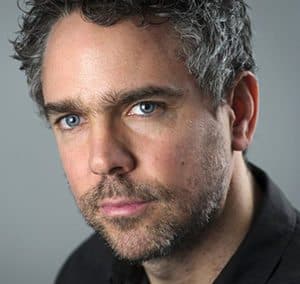 "As the crowdfunding industry matures, we need a unified approach to reporting on the performance of crowdfunded businesses. AltFi's independent and thorough analysis of the UK's crowd portfolio is certainly a positive step for the industry and one we wholeheartedly endorse. Increased transparency of the due diligence process and ongoing performance of investments is critical for our maturing industry and investor confidence."
Rupert Taylor, founder of AltFi Data, said that disclosure that encourages scrutiny by both platforms, issuers and investors is good for all.  Crowdfunding is, of course, about transparency.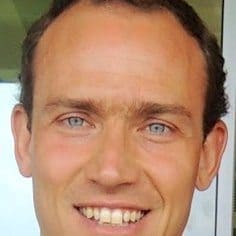 "[Disclosure] allows investors to appraise historic returns. In turn it allows platforms to create trust amongst investors and confidence amongst issuers. This combination should encourage a more widespread adoption of the asset class," said Taylor.
Crowdcube points to its lead in market share. But this sector of finance continues to evolve and competition is good for everyone.  Inevitably, investors will measure performance based on returns over time. Most investors expect an exit opportunity in the form of an acquisition, merger, or perhaps a tradeable security.
Crowdcube has claimed five exits to date: AB InBev's acquisition of Camden Town Brewery and Europcar's acquisition of E-Car Club last year, as well as the sale of Wool and the Gang to BlueGem Capital Partners. Crowdcube reports that combined with bond interest repayments these exits have delivered returns in excess of £5 million to investors on Crowdcube.
"Crowdcube has already delivered financial returns to investors; with three of the five exits highlighted in the report coming from businesses, like Camden Town Brewery, to raise on Crowdcube.  In the form of exits, follow on rounds on funding and businesses showing no signs of distress, we're seeing success for 9 out of 10 companies to fund on Crowdcube, bucking the high failure rates often reported among early-stage businesses," said Lang. "Crowdcube has a proven track record of providing investors with a broad range of investment opportunities from startups to established and VC-backed businesses such as Sugru, BrewDog and goHenry."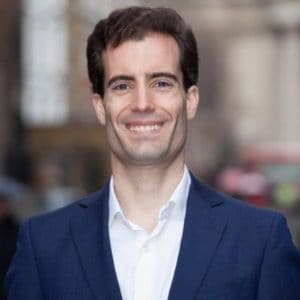 Goncalo de Vasconcelos, CEO of SyndicateRoom told AltFi;
"It's been an interesting twelve months for the industry, with the highlight, for me, being the FCA's decision to review the sector. Openness and transparency have been at the core of SyndicateRoom's ethos since it launched three years ago. We believe there should be regulation in place where investment platforms present their entire portfolio, including all details for companies – successfully completed funding rounds, to exits to those who have ceased trading. Only then will investors be truly informed and get fair and transparent access to the top deals. We need a culture shift – and we ask the crowdfunding industry to follow in our footsteps. Transparency around information available will be at the very heart of this culture and will create a sustainable market where investors are achieving their expected financial returns."
AltFi references a study by insurer RSA in 2014 that indicated 55% of SMEs fail in their first five years of existence. AltFi says there has been a "drift towards this mean", but overall – crowdfunded companies are doing better.
One other point to make, is that companies, usually smaller firms, that raise funding create jobs and experience for employees. In the UK, small businesses are the engines of economic growth. It is vitally important that funding for SMEs remains robust. Otherwise the economy will struggle.
The AltFi report is available for download here.