The Housing Market is broken in the UK. The demand / supply imbalance has driven up prices of residential property not just in London but across the UK.  While good for sellers, buyers have struggled.  The UK government has recognized the economic challenge and has published a white paper on addressing the issue.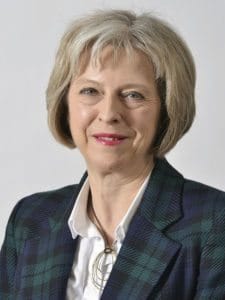 Entitled Fixing Our Broken Housing Market, Prime Minister Theresa May states at the beginning of the document the UK government is;
"determined to build a stronger, fairer Britain where people who work hard are able to get on in life. That means breaking down barriers to progress by taking the big, difficult decisions that are right for Britain in the long term. Our broken housing market is one of the greatest barriers to progress in Britain today. Whether buying or renting, the fact is that housing is increasingly unaffordable – particularly for ordinary working class people who are struggling to get by."
So what does the UK government do? How do you boost housing supply in a market that is struggling to meet demand? The white paper states that "since 1998, the ratio of average house prices to average earnings has more than doubled."  And the pace of development is simply too slow.
In brief, the UK government plan is as follows:
For local authorities, the Government is offering higher fees and capacity funding. They want to make it easier for local authorities to move projects along
For private developers, the Government is offering a planning framework that is more supportive of development
For housing associations, the Government has announced funding of £7.1 billion
For utilities the government expects infrastructure providers to move things along
For lenders, the Government is offering a clear and stable long-term framework for investment, including products for rent. In return. they call upon lenders and investors to back developers and social landlords in building more homes.
But what about online lending? Peer to peer lenders that have moved into the mortgage loan and bridge loan space have the potential to become a vital part in the financial equation.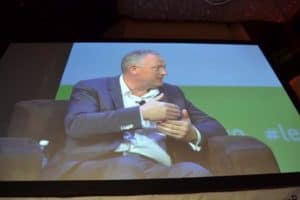 Stuart Law, CEO and co-founder of Assetz Capital commented on the Housing white paper saying;
"Putting pressure on local authorities is a step in the right direction. It's time for the alternative finance sector to step up."
Noting that home building has declined dramatically in the past 10 years and the 10 largest house builders now control 60% of the market, Law says the white paper outlines how to reverse the  trend;
"Currently at Assetz Capital, more than 60% of our lending is development or bridging to small housebuilders in the UK. For a long time we have championed the importance of these projects across the UK and know that supporting them goes some way to dealing with the wider housing crisis we find ourselves in. Despite the Government's outward facing support of additional housing, in reality most smaller housebuilders have been unable to acquire finance through more traditional methods and are turning to the alternative finance sector, notably the Peer-to-Peer sector in droves. Tuesday's Whitepaper promises £1bn worth of short-term loan finance directed specifically at smaller building firms and custom-builders with the aim of building 25,000 homes this Parliament. Whilst optimistic and ambitious, it's an admirable goal but from what we hear applications are as difficult, or more so, than applying to a high street bank for funding whereas we are here to quickly and constructively create a viable lending solution for developers."
Law called the document a significant change.
"Crucially, the Whitepaper also put pressure on local housing authorities to reach targets in their area and offered more cash to rebuild their decimated planning departments following recent cuts. Custom building was also addressed and more landowners are now expected to release their plots to self-build or custom build projects. This is a significant change as previously landowners would tend to sell to the larger housebuilders and ended up getting considerably less than their plot was truly worth to a homebuyer, buoying the big house builders' profits. Small house builders and custom builders offer landowners better value on their land and will, importantly, ensure that the land is actually built upon as opposed to just being 'stored' by larger companies as is the case currently. Baby-steps have been taken to discourage this, but the government really needs to put its foot down and prevent the holding of large sites without developing them and also force sales of parts of sites to custom builders."
Law believes the role of funding many of these projects could end up being financed by the alternative lending sector.
"…it's something I believe we should embrace with open arms. The capital and know-how is certainly there, it's now about spreading the word."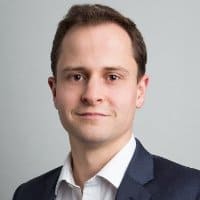 LendInvest is another platform that may gain with added business. Ian Thomas, co-founder and CIO of LendInvest, stated;
"We want to see these small builders and property investors at the front of the queue to purchase public land and we look forward to opportunities to work with government to get public finance into the hands of these developers."
LendInvest added;
"The white paper calls on industry to invest in skills for its workers with a view to get more people into construction and ultimately get more projects off of the ground. This is something LendInvest is already supporting, with our highly popular Property Development Academy supporting prospective developers to kickstart their businesses."

"This landmark policy paper will certainly shake up the sector, but constraints still exist for SMEs in particular, who face many up-front costs, a punitive tax framework and complex hurdles in navigating the planning process. LendInvest will be submitting responses to the white paper's supporting consultations in the coming weeks, encouraging government to open doors to the contribution of SMEs."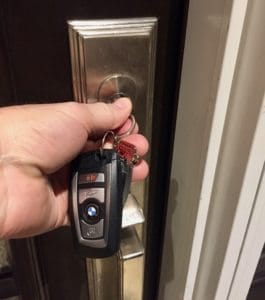 Property Partner, another prominent player in the online lending market said, "while some more robust changes could have been made, we welcome a recognition of the importance of the private rental sector."
While Property Partner may have been underwhelmed, the real estate platform stated;
"It is both fairer and wiser that the government has moved to a more balanced view of the property market, which must work for those renting, as well as those who aspire to homeownership. Encouragement of institutional investment is a recognition of the important role that investors can play in providing high quality accommodation and a quality experience for renters."
The consultation closes on May 2, 2017. If you are interested in commenting online you may submit your feedback here. Expect a response document from the UK Government later this year.
The White Paper is embedded below.
[scribd id=339158505 key=key-p6haJPuPJ6y1KMsAksn6 mode=scroll]