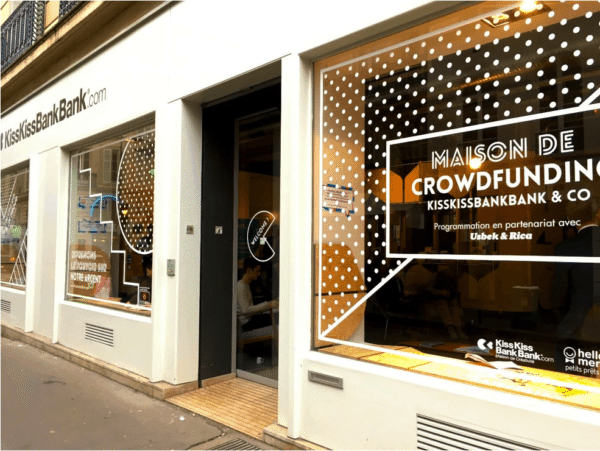 ---
The French Crowdfunding Association (Financement Participatif France) released today the 3rd edition of its annual industry Barometer. For the first time, the data was compiled by auditing and consulting firm KPMG, which lends to the Barometer additional weight. The association was represented, among other board members, by its chairman, Nicolas Lesur who shared the presentation with Mikael Ptachek, a Senior Manager specialized in Fintech and Capital Markets at KPMG. The presentation was held at the Maison du crowdfunding, the community space dedicated to crowdfunding created by crowdfunding group KissKissBankBank.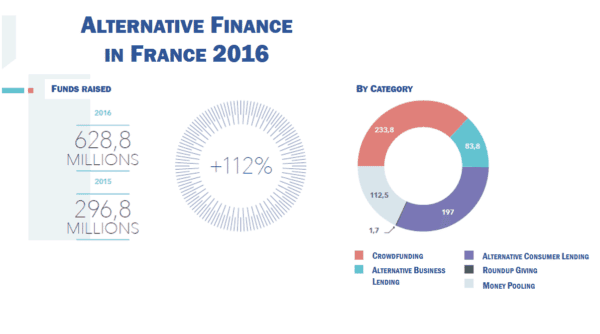 Sizing Alternative Finance
Like every observer of the alternative financing market, the crowdfunding association is confronted with the rapid evolution and the increasing diversity of business models that make it hard to define stable categories. The challenge is to present a meaningful description of the sector while preserving some comparability with previous years' metrics and international ones.
The solution adopted for the 2016 Alternative Finance Barometer is to follow the lead of the Cambridge Center for Alternative Finance and report on Alternative Finance at large, before zooming in on crowdfunding in a narrower sense.
In this approach, crowdfunding is a subcategory of alternative finance which includes only the part of online platforms' business in which investors directly validate on the platform where their contribution goes. It excludes alternative models where the funding decision rests entirely on the platform. The overall inclusive alternative finance includes, among others, alternative lending to consumers and businesses using the platforms' balance sheet or their own managed investment funds or securitization funds.
It is unclear whether this delineation can be upheld in the future as more and more platforms shift to hybrid business models. As it stands, the 2016 Alternative Finance Barometer reports that:
French alternative finance overall raised €668 million, a 112% increase from 2015.
French crowdfunding raised €234 million, a 40% increase from 2015.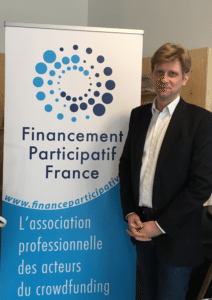 Nicolas Lesur, President of the Crowdfunding Association and founder and CEO of Unilend, commented:
"The very strong growth of alternative finance is due to new projects and new platforms, as well as to an increasingly sophisticated hybridization of business models. "
I draw two conclusions from these numbers:
The rapid growth of alternative finance comes from models fueled by institutional investors. The alternative consumer and business online lending segments exemplified by the likes of Younitedcredit, Finexkap and (in part) Lendix and WeShareBonds form the bulk of the "non-crowd", institutionally funded alternative financing which grew to €395 million in 2016, a 204% increase from 2015.
The French alternative finance market is catching up, but is still dwarfed by the UK's. We do not yet have the UK and German market numbers for 2016. We can expect France to have remained the second largest alternative finance market in Europe. Still, it was 12 times smaller than the UK market in 2015. This year, the French sector may have slightly closed the gap, but its growth curve still shows the equivalent of a four-year lag behind the UK.

Crowdfunding Shows a Healthy 40% Growth
The Barometer focuses in more detail on the narrowly defined category of crowdfunding that remains closer to the original roots of "funding by the crowd". The three segments of this category show:
Donation and rewards-based crowdfunding show a sustained 37% growth to €69 million. This segment is mostly powered by rewards-based crowdfunding. As Arnaud Burgot, the CEO of Ulule explained, this earliest form of crowdfunding saw its historical categories of music and film funding recede in favor of new categories such as SME business funding. The average campaign size continues to increase by several €100's each year. This is a strong performance for a quite mature market.
Debt financing and crowdlending grew by +46% to €97 million. This segment is the hardest to compare with previous year's as its perimeter was quite drastically changed. As mentioned above, it is now truncated of a significant part of alternative business lending and of quasi all consumer lending. The strong 125% growth stated in the 2015 barometer is not directly comparable to the 46% growth rate stated for 2016. The latter is based on comparable data, retro-fitted to a smaller parameter of SME, real estate and green debt funding and crowdlending. One clearly observes, however that debt funding through bonds and the new debt instruments created in 2016, called the minibons now outweigh loans with 55% of the segment's volume.
Equity crowdfunding decelerates to +36% to €69 million. This segment shows a notable deceleration from last year when it doubled in size compared to 2014. Stéphanie Savel, the CEO of WiSeed explained this evolution through a parallel with the growth pattern of a business angel network: After a few years, the network takes a breather as investors await the first exits. The equity crowdfunding's challenge is now to demonstrate that it can deliver its first exits and the positive returns that go with it. Another priority, Stéphanie said, is to educate the market against emotional investing.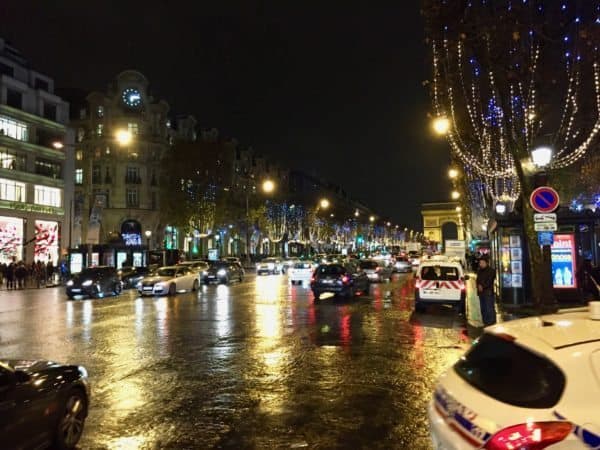 My take from this evolution of the crowdfunding category:
Crowdfunding growth may decelerate on the threshold of mass market penetration. The crowdlending, debt crowdfunding and crowdinvesting segments which took off only around 2014 after the issuance of the French crowdfunding regulation may be experiencing a growth deceleration after the first wave of growth caused by early adopters. Educating the mass market of retail investors and SME borrowers takes more time and efforts. Platforms must advance very cautiously. They must manage the balancing act of growing in parallel the demand and offer of funding. Most importantly, they must apply strict vetting criteria to borrowers as they do not yet have the volumes that dilute defaults in a larger business mass. Defaults are more heavily publicized than successes in the French overly risk averse culture!
Real estate keeps crowdfunding platforms on course. The untold story of the 2016 French Alternative Finance Barometer is the growth of real estate crowdfunding which penetrated pretty much every segment of crowdfunding. Real estate crowdfunding grew by more than 60% in 2016 to around €50 million. While awaiting more exits from their equity crowdfunding business, platforms such as WiSeed and

Anaxago

keep growing through real estate crowdfunding.
In conclusion, while 40% is a very healthy growth number by common standards, it is not enough to sustain some 100 startups in the crowdfunding category. Many will jump ship or consolidate. The winners will most likely go for more hybrid models to get a nudge of acceleration from institutional investors.
---
[scribd id=340065599 key=key-U4fAWc9MiZjgHoS9nvC8 mode=scroll]
---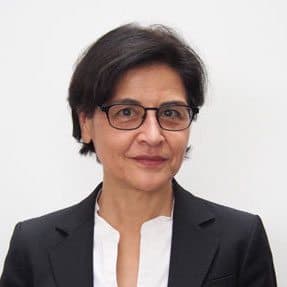 Therese Torris, PhD, is a Senior Contributing Editor to Crowdfund Insider. She is an entrepreneur and consultant in eFinance and eCommerce based in Paris. She has covered crowdfunding and P2P lending since the early days when Zopa was created in the United Kingdom. She was a director of research and consulting at Gartner Group Europe, Senior VP at Forrester Research and Content VP at Twenga. She publishes a French personal finance blog, Le Blog Finance Pratique.