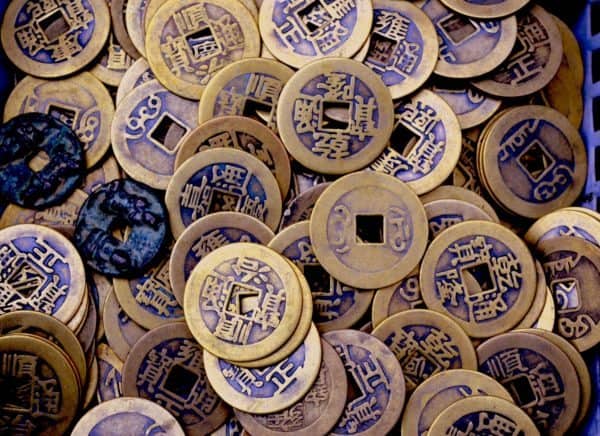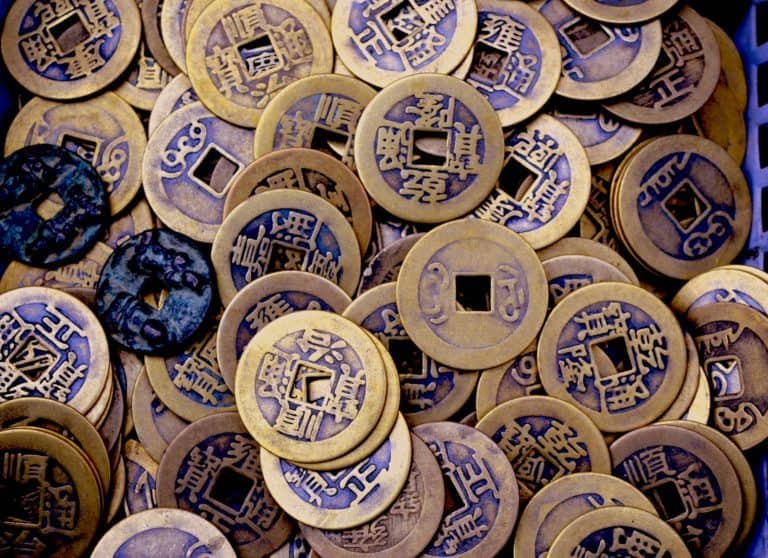 The UN sponsored Better than Cash Alliance is out with an interesting report on Fintech and payments in China. The Alliance partners with governments, companies, and international organizations that are the key drivers behind the transition to make digital payments widely available around the globe. According to their recent research, Alipay and WeChat payments have risen from transactions of less than $81 billion (RMB 1 trillion) in 2012 to an estimated $2.9 trillion (RMB 20 trillion) in 2016. That is incredible.
The report explains that as governments looks to boost financial inclusion and growth, the power of digital payments is becoming quite relevant. Fintech, and payments specifically, have emerged as an effective method of providing financial services to the underbanked while improving economic opportunity for both individuals and small business.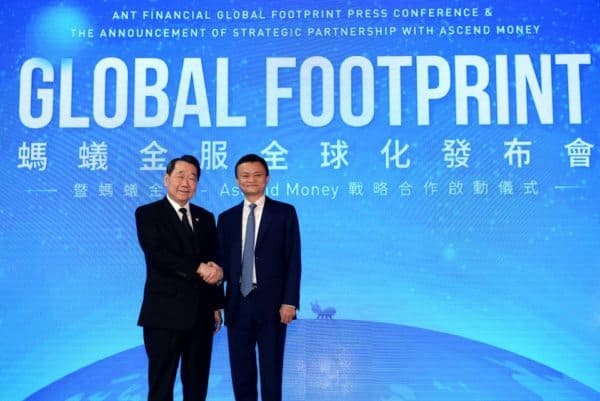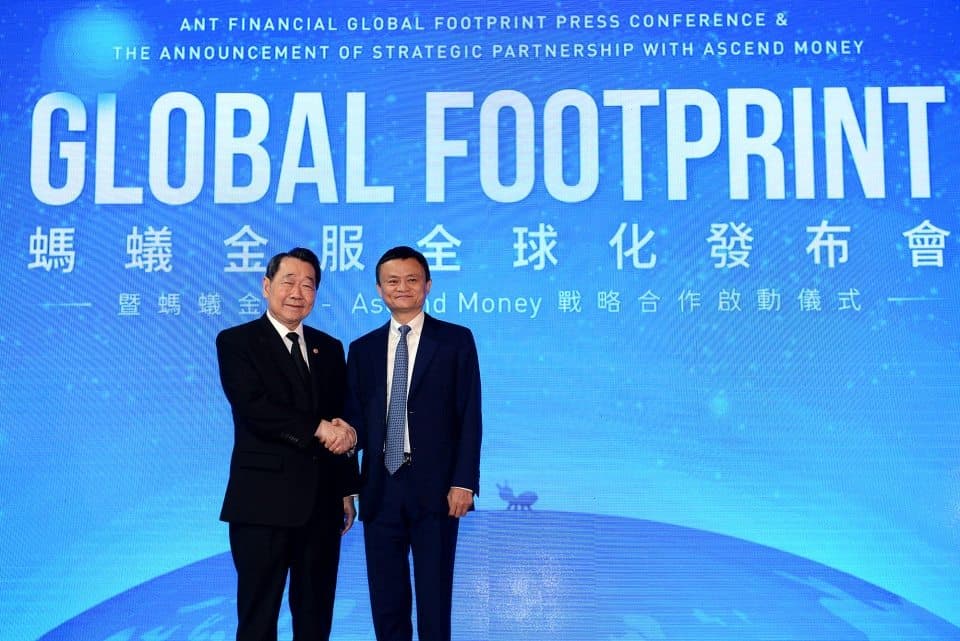 AliPay, part of the Alibaba group of companies, was only created in 2004. The one-two-punch of powerful pent up demand and fast emerging mobile internet has driven Alipay to process an astounding 175 million transactions per day – the majority through smartphones – a platform that has emerged only in recent years. WeChat, a creation of Tencent, has approximately 806 million active users each day. While there is competition, AliPay and WeChat dominate the payments space in China as both platforms look to broaden their reach beyond the home country border – something that is taking place now.
Looking at the evolution of payments technology and the Chinese economy, in 2011 GDP per capita stood at $4,971. This jumped by 31% to $6,497 by 2016 as targeted economic reform appears to have gained significant traction. China has been seeking to shift from mainly an export driven economy to one of domestic consumption and the data backs up this change. The report states that "exports fell from 26.5% of GDP in 2011 to 22.1% in 2015, while retail sales grew from 38.6% of GDP to 44.1% over the same time frame."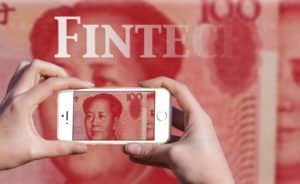 Internet finance in China is driving economic growth. The growing number of Fintech services is a vital catalyst for China's wealth expansion. Fintech is fueling entrepreneurship and individual investment perhaps in a way no other developed economy is experiencing. The China report highlights several key findings including:
Alibaba's Yu'e bao is a low-risk money market account similar to a bank savings account. Customers can take the money "left behind" on their digital wallets and invest it on the Yu'e bao product. While this typically involves small amounts, they provide powerful benefits that can aid the underbanked and low income sector. In 2013, Yu'e bao served over 152 million customers
Ant Financial has provided more than $107 billion in loans as of September 2016. These loans have gone to entrepreneurs and small businesses – obviously key to growth.
Sesame Credit uses data from Alibaba to assess credit scores – far superior than a traditional credit score processes used by traditional banks.
One of the most important takeaways from the report is the importance of policymakers to encourage innovation by not over-regulating. This is a challenge that is experienced in much of the world. Governments MUST create a supportive regulatory environment to allow Fintech to grow and evolve. According to the publication;
"Developing a supportive regulatory environment that strikes a careful balance between encouraging innovation and managing risk [is vital]. In China, the government has taken a "wait and see" approach to regulation which allows for innovation by industry participants within informal limits, under careful supervision by the relevant regulators. As products mature and their implications for users and the ecosystem emerge, the regulators develop the appropriate guidelines and rules to address these implications, protect consumers, and support a more cohesive payments ecosystem."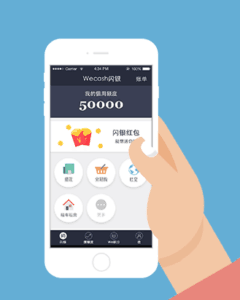 China has recently increased its regulatory oversight after years of watching and several unfortunate occurrences of incredible fraud.  The PBOC has tightened its requirements for platforms to operate as a payments provider revoking some licenses while declaring a moratorium on new licenses in 2016. In peer to peer lending, a $220 billion industry and the largest of its kind in the world, government officials have cracked down on several high-profile instances of theft while updating regulations. "Wait and see" appears to be working well.
Fintech and the digitalization of finance can be good for all. China has historically been dominated by several very large state backed banks which were not well equipped to provide the access to capital demanded by small and emerging businesses.
"The competitive size advantages enjoyed by these traditional players created an environment in which innovation and differentiation were not a high priority," explains the report. This same experience may be observed in some other markets.
These institutions were ossified in operation and culture that was not sufficiently challenged by competition until the emergence of wide-spread internet availability and Fintech. It is also interesting to note that big China tech, regardless of their starting point, is ending up in the same place of providing financial services. Alibaba started as an e-commerce platform but has since entered a diverse portfolio of providing credit and investment services. Tencent started as a social network and is now providing competing services to the Alibaba Group. In the end, consumers have gained.
The authors of the report state that despite the benefits there remain challenges. Regulatory balance can be difficult in these early days of the Fintech revolution but "the initial impact of digital finance on China is hard to over-exaggerate." Other countries can learn from the China experiment. Perhaps the most to learn is the US, a country hobbled with an almost unworkable financial regulatory environment and associated alphabet soup of federal agencies touching different aspect of financial services. Finance is an industry of strategic importance and the countries that get the regulatory balance right in the coming years stand to benefit dramatically as finance is digitized around the world.
The report is embedded below.
[scribd id=346080647 key=key-iW7R88sm9mS0VZFBizNN mode=scroll]