VanEck, a New York based asset manager, has announced it will partner with SolidX to list a "physically-backed bitcoin ETF" (exchange traded fund). The proposed ETF will be insured against loss or theft of bitcoin.
VanEck was first to file for a 40-Act Bitcoin ETF and SolidX was among the first for a physically-backed bitcoin ETF. Regulatory approval has been slow in coming though, as the Securities and Exchange Commission (SEC) has been cautious in moving forward with crypto ETFs.
Several months back, a handful of firms filed to list crypto ETFs just as the trading of Bitcoin futures contracts, on both the CME and the CBOE, were queuing up. The SEC responded with a series of questions for the industry instead of approving the BTC ETFs.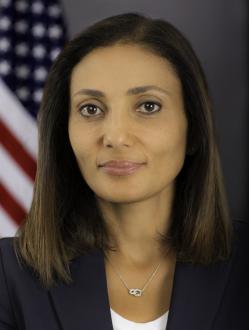 Dalia Blass, Director Division of Investment Management at the SEC, stated in a public letter;
"Recently, the growth in cryptocurrencies and cryptocurrency-related products has attracted significant attention, and we have seen interest among sponsors in offering registered funds that would hold these new digital products. As we have in the past, the Division stands ready to engage in dialogue with sponsors regarding the potential development of these funds. We believe, however, that there are a number of significant investor protection issues that need to be examined before sponsors begin offering these funds to retail investors."
These "issues" included questions on valuation, liquidity, the potential for manipulation and more.
In April, the CBOE countered the SEC's concerns in another public letter saying;
"… we believe that the vast majority of these concerns can be addressed within the existing framework for commodity-related funds related to valuation, liquidity, custody, arbitrage, and manipulation. As the cryptocurrency markets and infrastructure continue to grow and mature, especially in the spot markets and regulated cryptocurrency derivatives markets, the more easily they will fit within this existing framework."
In brief, the CBOE told the SEC to stop pumping the brakes and to push forward with crypto innovation.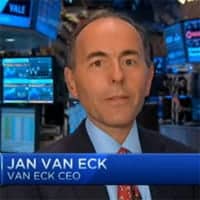 According to VanEck, their ETF will have SolidX act as the sponsor of the ETF and VanEck will provide marketing services.
"I believe that bitcoin has emerged as a legitimate investment option, as a type of 'digital gold' that may make sense for investors' portfolios," said Jan van Eck, CEO of VanEck. "The SolidX team has in-depth experience with bitcoin, cryptography, and capital markets. We're pleased to join with them in supporting the effort to bring a physically-backed bitcoin ETF to market. We believe that collectively we will build something that may be better than other constructs currently making their way through the regulatory process," continued van Eck. "A properly constructed physically-backed bitcoin ETF will be designed to provide exposure to the price of bitcoin, and an insurance component will help protect shareholders against the operational risks of sourcing and holding bitcoin."
VanEck noted that it is important to communicate the risk to investors and they are committed in this effort.
Via its MVIS subsidiary, VanEck has created several comprehensive digital asset indices designed to provide a measurement of both individual digital assets and various baskets of digital asset exposures.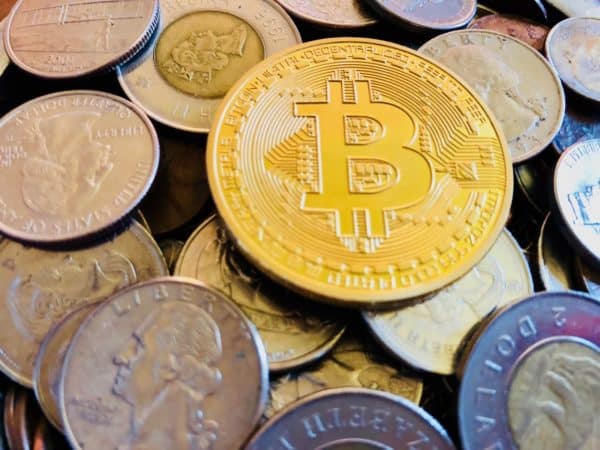 The SolidX team has been involved with the bitcoin ecosystem since 2011 and was one of the first sponsors to file a registration statement for a bitcoin-based ETF. SolidX says it has been working on bringing a bitcoin ETF to market since 2015.
"In determining a marketing partner, we looked for a firm with a clear understanding of the potential of bitcoin and the role it can play in an investment portfolio," said Daniel H. Gallancy, CEO of SolidX. "VanEck is deeply involved in this space, understands its potential, and has a long track record of successfully opening new avenues for investors to access unique and compelling investment opportunities. We're excited to work with the team at VanEck."
As the crypto market is very much a global marketplace, both VanEck and SolidX must be aware of challenging products. Just this past week, Huobi 10 Index announced a subscription for a fund that was described as the "first cryptocurrency ETF." Market participants are keenly aware of the fact that US hesitancy, and overriding concerns of investor protection, may be stifling innovative new classes of securities. As with many things, issuers and investors inevitably may vote with their feet seeking out friendlier jurisdictions as the global regulatory arbitrage race heats up.
VanEck said the ETF is expected to list on the CBOE BZX Equities Exchange.
Have a crowdfunding offering you'd like to share? Submit an offering for consideration using our Submit a Tip form and we may share it on our site!