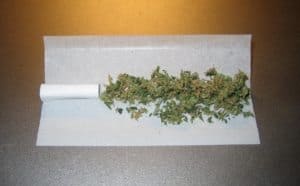 High Times, the inimitable marijuana magazine, is in the midst of a Regulation A+ crowdfunding round. CI first covered the offering when the media firm first issued its first Form 1-A with the Securities and Exchange Commission (SEC). The offering documents have since been qualified by the SEC (March 12) and the offering circular provides a wealth of important information any investor should definitely read.
Recently, High Times juiced the Reg A+ offering a bit by adding some crypto shine to the common stock sale. Last week High Times announced "it will become the first ever stock offering to accept cryptocurrencies like Bitcoin and Ethereum. Its current equity-crowdfunding process, under Regulation A+, has already begun the process of bringing in cryptocurrencies."
High Times CEO Adam Levin stated;
"High Times has been at the forefront of popular culture for more than four decades. Now we're taking another step into the future, not only as one of the first cannabis-related brands to go public on the Nasdaq but also as the first to allow Bitcoin and Ethereum as part of our public capital raise."
Levin said that crypto has created a new global investor base – and his company was giving them "more stable opportunities for investment."
"Beginning with our Reg. A+ crowdfunding, we've been focused on giving everyone from retail investors to long-time fans more ways to own a piece of High Times. While we didn't believe that the ICO process was the right move for our brand, it would've been foolish to leave this emerging investor base out as we continue to transform into a diversified media, events and merchandise giant."
If you are interested, you may read all about the stock offering here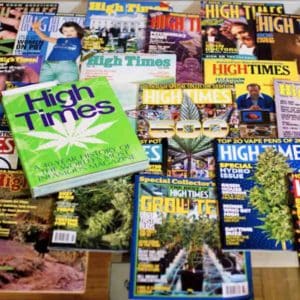 . At $11 a share, and a $99 minimum, individual investors may participate in an offering seeking up to $50 million – the max amount under Reg A+. If it is accepted by NASDAQ, investors will gain access to liquidity (proposed ticker symbol HITM).
High Times has also added a bundle of perks for investors.
At $420, the magic marijuana number, you get to have your stock certificate framed. At $50,000 you receive a VIP Amsterdam Cannabis Cup Trip for two.
High Times explains their value proposition beyond their legendary magazine:
"Due to our unique positioning in the cannabis space, we believe that considerable monetization opportunities present themselves in brand licensing and e-commerce. We intend to leverage our brand and platform to showcase quality products as well as to companies who wish to grow and sell cannabis in states where the growing and dispensing of medical and/or recreational cannabis is permitted."
The political environment is changing when it comes to recreational use of cannabis. In the US, the weed may be on a path to national legalization as it is easier to control and, of course, to tax. That is what the Canadians decided as the country will treat Cannabis more like booze this fall.
High Times may be well positioned to benefit from the changing societal norm. From counter culture to accepted entertainment.
So should you invest in this Reg A+ offer? That is a decision for each individual investor to ask.
High Times notes that they have altered the offering a bit as its most recent Reg A+ filing shared an "almost $29 million in reduction of negative equity, significant decreases in operating losses, and a debt reduction."
The valuation of the company stands at $225 million. This means you, as an investor, expect the company to increase in value over that amount at some point in the future.
For the 12-month period from January 1, 2017 to December 31, 2017, the High Times magazine had advertising revenues of $2,411,430, revenues of $339,934 from newsstand sales, revenues of $420,428 from subscriptions, and revenues of $275,021 from product, licensing, royalties and miscellaneous services.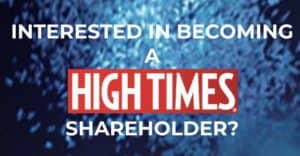 During 2016, Cannabis Cup Events generated approximately 68%, of the total consolidated revenues of the company. High Times was acquired by the THC Group in February 2017. The company has focused more attention on events and festivals. For the year ended December 31, 2017, High Times conducted 22 live events shows including nine Cannabis Cup. These events and festivals reported $11.04 million in revenues and a gross profit of $680,000. This compares to the prior year 12 months where revenues of $9.94 million and a gross profit of $3.25 million was booked.

Perhaps the capital injection from the Reg A+ IPO and the changing sentiment regarding marijuana may help High Times return to growth.

Have a crowdfunding offering you'd like to share? Submit an offering for consideration using our Submit a Tip form and we may share it on our site!

Sponsored Links by DQ Promote