According to recent research completed by European P2P platform Robo.cash on its investors, even though women are less likely to invest and usually tend to consider investing in their 30s or 40s, their average investments are 40% more than men.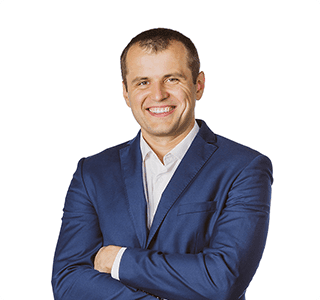 "In general, we make no difference in approaching our investors whose total number has already hit 3,500. The key benefit of the automated investment process is in its adjustability and simplicity for any user," Robo.cash Founder Sergey Sedov told Crowdfund Insider via email. "But we see that ladies are more focused on reaching their long-term goals as they make fewer updates to a portfolio than men who are used to playing with settings and seeing how everything works on a short-term scale too."
While fintech and alternative lending have developed in the last decade and are considered to provide equal opportunities for men and women, P2P platform Robo.cash research shows that women are still less likely to invest and comprise only 8% of the total number of investors.
New @Robocash1 research: 'Women are less likely to invest but make larger investments'
Nevertheless, the small share in the investors' number does not necessarily signify that women invest less. Indeed, women hold 12% of the investment volume made on the platform and invest 42% more than men: the average size of investments is EUR 1,900 among men and EUR 2,700 among women. Robo.cash analyzed 30 years old+ age groups. The average age of women investors on the platform is 44 years old in contrast to the average age of their male counterparts who average 37 years old. The major share of women Robo.cash investors stem from Hungary (33%), Lithuania (29%), Slovenia (23%), France (21%) and Latvia (18%).
Robo.cash analysts believe the reason why women shy away from investments is due to "lack of money" which is available to be invested and exposed to risks, that is partially caused by the gender pay gap and the necessity to manage household finance and lack of knowledge of the finance market. However, as women are growing more experienced and aware of the more investment opportunities, they are becoming more involved in the financial industry and catching up with male counterparts in their 30s and 40s.
[email protected] Research: 'Despite the difference in numbers and volumes, men and women invest in nearly the same manner.'
Despite the difference in numbers and volumes, men and women invest in nearly the same manner. The most of the investors of Robo.cash (98%) prefer to diversify assets by investing in parts of loans rather than financing single loans in full. 96% of those investors who have chosen reinvestment options tend to maximize their returns by reinvesting any earned interest too, while the others prefer to accumulate profits on a personal balance in order to freely manage the accrued money.
"Obviously, women are aware of the financial market but it's rather a lack of knowledge how to use the opportunities bearing less risk that prevents them from stepping into alternative investments," added Sedov. "With a continued development of Robo.cash further updates will be considered so that portfolio management will become even more flexible on the platform."
Earlier this summer Robo.cash celebrated facilitating funding of half a million loans totaling over €40 million on the heels of reaching a $4M in attracted investments milestone. The P2P lender currently operates in Spain, Russia and Kazakhstan.