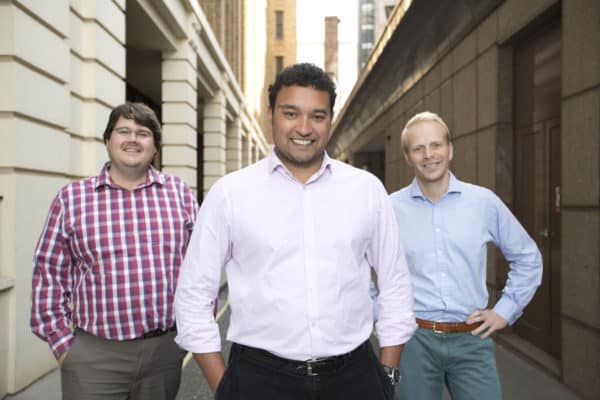 Funding Circle is a Fintech darling in the UK. The peer to peer lending platform is archetypal of this sector of Fintech that originated in Great Britain. Today, Funding Circle is the largest online lender in the UK having passed Zopa (mainly a consumer lender), in originations during 2017. Funding Circle operates beyond the borders of Britain with lending platforms in the Netherlands, Germany, and the United States. At one point in the past, Funding Circle operated in Spain but decided to focus its energy in other markets and backed out of the Iberian peninsula.
Rumors have been circulating about an impending initial public offering (IPO) for Funding Circle for quite some time now. In January 2018, it was rumored that Funding Circle would IPO at a valuation of £2 billion. Earlier this month, Funding Circle officially announced its intent to IPO and last week, when the prospectus was published, Funding Circle indicated it would IPO at a minimum expected valuation of £1.8 billion (USD $2.36 billion) as it seeks to raise approximately £300 million – net of some selling shareholders. According to the prospectus, Funding Circle will offer up to 136,039,416 shares at a price between 420 pence to 530 pence per share. It helps that Heartland A/S, the private holding company of Anders Holch Povlsen, has confirmed that it will participate as an investor and has agreed to purchase 10% of the issued share capital up to a maximum valuation of £1.65 billion.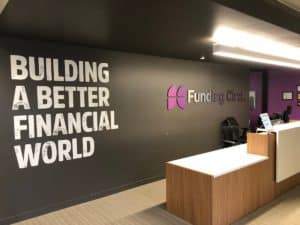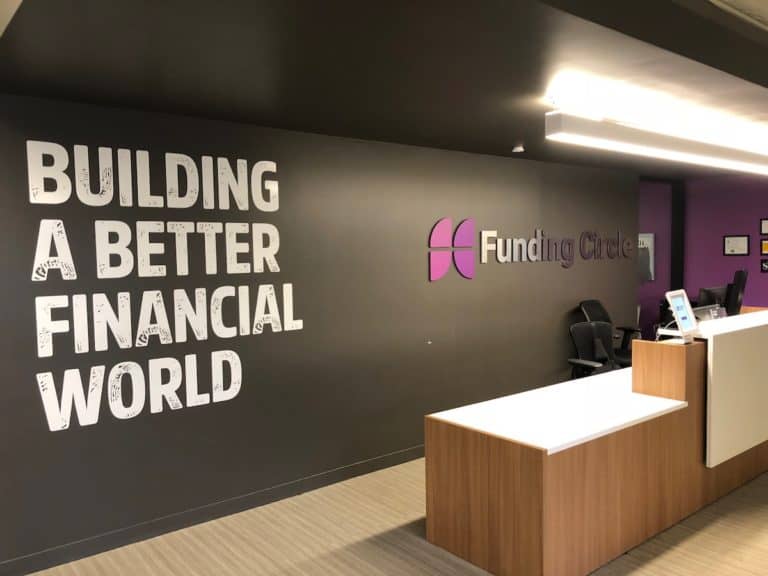 Of course, the final offering price will be determined by investor demand. Shares are expected to commence trading on the London Stock Exchange on the morning of October 3rd. Funding Circle has posted a shiny new corporate website if you are interested in additional investor information.
Funding Circle's top line revenue stood at £94.5 million in 2017. The platform is growing rapidly with first half of 2018 revenue numbers coming in a £63 million. For the first half of the year in 2017 and 2018, Funding Circle reported net losses of £35.3 million and £27.0 million, respectively.
While Funding Circle is inching towards profitability it does not appear it will turn that corner anytime soon. The online lender is still very much in growth mode as it seeks to capture a larger market share of direct lending to SMEs in the markets where it provides credit. Funding Circle's growth strategy may include both acquisition and organic opportunities but existing opportunities are said to be profound. The Times recently pointed out that accelerated growth may come with a cost as Funding Circle  "pays out incentives to would be lenders." The prospectus explains:
"To the extent Funding Circle chooses to expand further in existing geographies or enter into new geographies in the future, it may provide credit or yield enhancement, in the form of cashback or other forms of recourse for certain Investors, to secure sufficient levels of Investor funding and gain market share."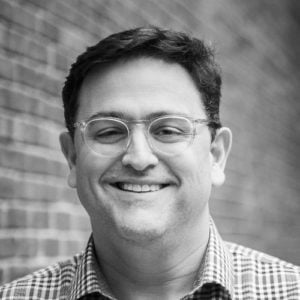 Recently, CI had a chance to catch up with Bernardo Martinez, U.S. Managing Director of Funding Circle. We asked Martinez about the recently released stress test results for the US vertical – an important factor when the economy inevitably slows:
"The testing indicated that investors' net returns would remain positive even in the severely adverse scenario," said Martinez. "This was with the assumption that Funding Circle would take no action if conditions were worsening, when in reality we would have the ability to make credit strategy changes for newer loans to protect investor yield.This reflects our investments in risk management and the strength of our underwriting model. Our platform is built to be sustainable in every stage of the econmic cycle so we were pleased to see the results."
We asked Martinez about the recent  statements by the UK Financial Conduct Authority (FCA) that recently messaged it will apply additional rules for UK peer to peer lenders. Martinez said that while he is mainly focused on the US, Funding Circle is generally satisfied with the proposals as outlined.
Funding Circle has pounded the table on their ability to drive real job creation. In fact, the peer to peer lender frequently touts 75,000 jobs have been directly due to its credit providing services for SMEs. Martinez said that  Oxford Economics found that across their four countries, Funding Circle's loans were found to enable an estimated 44,600 jobs in the UK, 27,700 jobs in the US, 1,700 jobs in Germany and 900 in the Netherlands.
Funding Circle currently operates in the aforementioned markets. Does the online lender expect to add additional countries at some point in the future? What about Asia?
"In time we plan to expand into other markets, as small businesses are underserved and fighting against a structural credit gap around the world. We don't have any plans to share at this time," Martinez shared.
As for expanding its tech beyond providing credit to SMEs, at least for now, Funding Circle will only focus on lending to small business.
"In general, we're focused on growing Funding Circle so many more businesses know about us, and see us as the first choice when they are looking for finance," explained Martinez.
Zopa, the second largest P2P lender in the UK, has announced its plan to become a digital challenger bank. Would Funding Circle ever consider the same?
"We have no intention of becoming a bank. Our ambition is to be the best at providing one service – the small business loan. We still have less than 1% share of total addressable market in the markets in which we operate, so there is huge room for growth."
Sponsored Links by DQ Promote