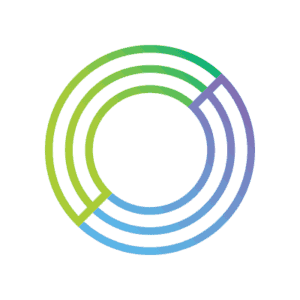 Fast moving Fintech Circle has launched a few new products.
First, Circle has released a new mobile App for both iOS and Android for Poloniex users to be able to trade cryptocurrency anytime – anywhere. Even better, the native app is both localized and available in 9 languages so it is catering to its growing global audience of cryptocurrency traders.
Simultaneously, Circle has introduced Circle Research a feature designed to provide investors with crypto asset-specific research, crypto market research and insight to help make better trading decisions.
Circle Research wants to provide the information you need to trade without having to jump all around the internet. To start, Circle is launching with crypto asset primers on EOS, Cardano and Qtum. There will also be a weekly crypto recap released every Friday to cover all of the events of the past week.
Circle says that back in February, they promised to bring the tech horsepower they had in house to Poloniex. They also said they would add new digital assets to the exchange including a fiat on and off ramp. Circle says they have made "significant progress on all of these."
Circle has bulleted out the improvements and features added since the Poloniex acquisition:
Reduced the backlog of support tickets by 97% with a goal to resolve all outstanding tickets by the end of the year.
Invested in Customer Support capabilities, including responding to more than 80% of new inquiries same-day, and resolving open tickets in half the time as was done previously.
Bolstered their crypto asset storage and wallet infrastructure, which has dramatically improved deposit and withdrawal reliability, which was a very common customer issue.
Liberated $12 million in "trapped funds" back into customer wallets.
Took steps to manage the evolving regulatory environment, leading Circle announcing they are going to be removing their margin and lending products for US-based customers.
Rebuilt customer onboarding and identity verification process, leading to a much more seamless and fast onboarding and verification experience.
Circle adds that it wants to ensure that Poloniex is a marketplace with high quality digital asserts and projects focusing on quality and not quantity.
Recently, Circle has listed 6 new assets: EOS, SNT, KNC, BAT, LOOM, QTUM. They have also added a new fiat stablecoin, USDC.
At the same time, Circle delisted 18 assets that did not meet their criteria of the Circle Asset Framework.
Circle says they have an "ambitious vision for the future of Poloniex that is anchored in our belief that tokenized assets will take on a larger and larger role in our economy." The recent acquisition of crowdfunding platform SeedInvest is part of their goal of becoming the one multi sided marketplace to rule them all. Both traditional and crypto assets can exist side by side in a blockchain based ecosystem that can provide liquidity on a global basis.