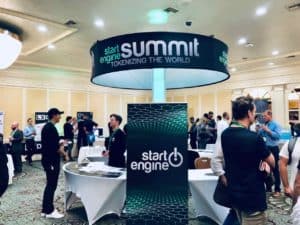 StartEngine, one of the leading investment crowdfunding platforms in the US, has filed a Form D with the Securities and Exchange Commission (SEC). As CI reported last month, StartEngine commenced a Reg D offering while their Security Token Offering (STO) under Reg A+ remains in limbo, waiting for SEC qualification.
According to the Form D, StartEngine has raised $500,000 from a single investor since commencing the crowdfunding offer which is open only to accredited investors. StartEngine is accepting minimum investments of $10,000. Current rules require StartEngine to file with the SEC within a short amount of time following the initial receipt of money. StartEngine previously raised capital under Reg D in 2015.
StartEngine plans to raise up to $10 million at $7.50 share under Reg D. This represents a 25% discount from their Reg A+ offering which will be open to non-accredited investors.  The valuation of the firm for the Reg D stands at $119 million.
StartEngine is not alone in filing a Reg A+ STO. Numerous firms have filed to issue securities on the blockchain under Reg A+ but as of yet – not a single one has qualified. The SEC continues to take a very cautious approach to issuers seeking to manage securities using distributed ledger technology. Many of the challenges intrinsic to STOs were recently highlighted in an article here.