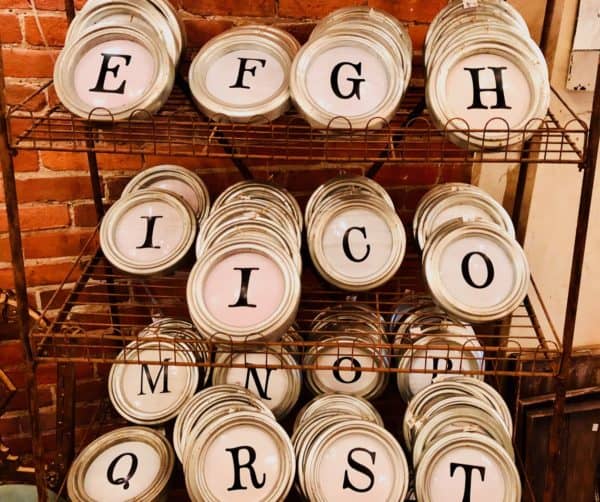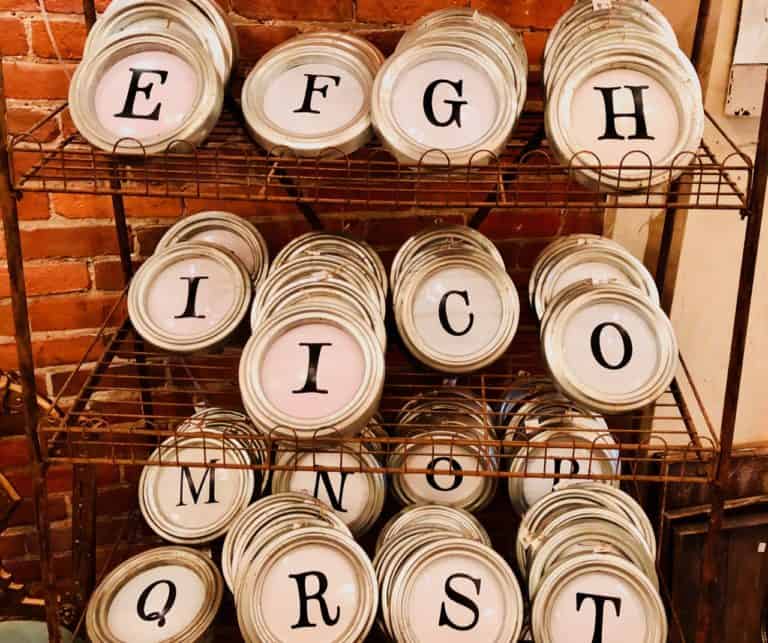 Those who have read the SEC settlements with AirFox (CarrierEQ.Inc.) and Paragon Coin, Inc. published on November 16, 2018, will note that the defendant ICO issuers agreed, among other things, to register their "coins" under the Exchange Act (the Securities Exchange Act of 1934) by filing a Form 10. Sounds easy, but what exactly is a Form 10?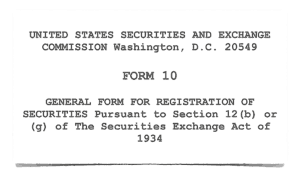 Form 10 is the registration method a non-public company must use if it wants to list its outstanding securities on U.S. stock exchange without conducting an initial public offering (IPO). It's also the form a company must use when its stock has too many record holders for it to remain private. And it's also the form a company uses to voluntarily register under the Exchange Act.
For security token issuers, Form 10 is not just a possible SEC-imposed remedy for a blown offering, but may be part of a future liquidity strategy.
Here's a brief run-down of what a Form 10 filing is and isn't.
Form 10 requires comprehensive issuer disclosure, like an IPO prospectus. Form 10 requires virtually the same information an issuer must provide when it conducts an IPO, including audited financial statements, MD&A and risk factors. It is not a "fill in the blanks" form, but usually results in a narrative document that looks like a prospectus or a public company's annual report on Form 10-K.
Form 10 registers a class of securities, not a transaction. Unlike registration under the Securities Act (the Securities Act of 1933), which registers the sale of securities in a specific offering, Exchange Act registration covers an entire class of securities but does not authorize a public offering.
Form 10 may be part of a liquidity strategy after a Security Token Offering (STO). Many issuers of security tokens are conducting STOs as limited offerings under Regulation D, with a plan to sponsor future trading of the security tokens on an alternate trading system (ATS) or an exchange after the holding period for restricted securities expires.
These issuers should anticipate that trading and fractionalizing of security tokens will result in their having more than 500 unaccredited record holders (or more than 2000 total record holders).
A Form 10 filing will be required after that threshold is crossed if the security tokens are deemed "equity securities" and the issuer has more than $10 million in total assets.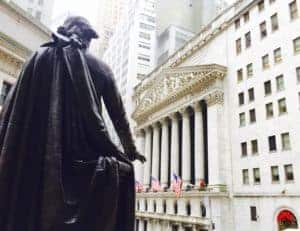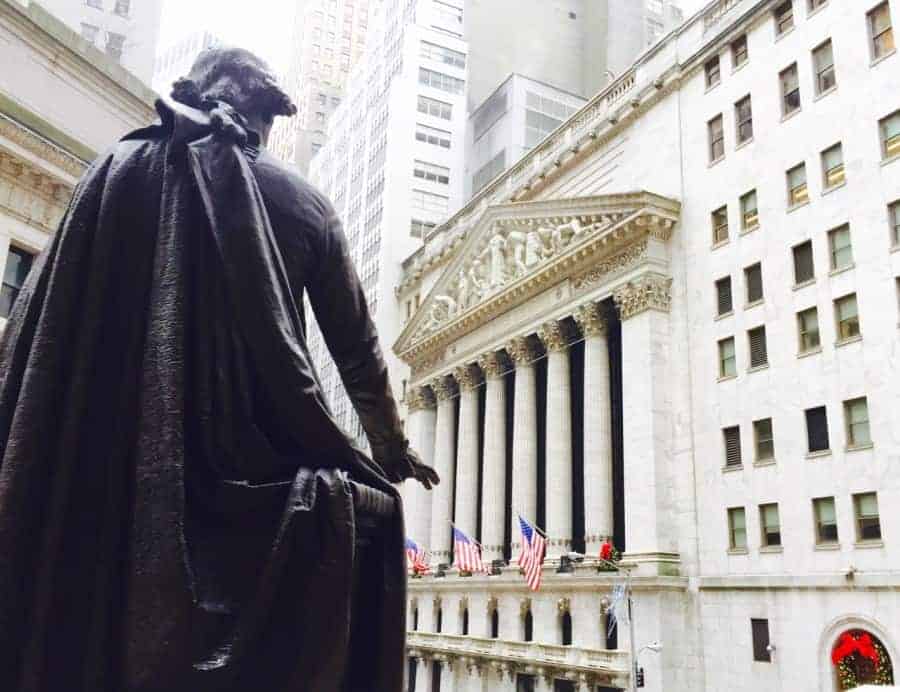 Note that if the SEC begins to allow companies to offer security tokens in a Regulation A offering, the Regulation A purchasers wouldn't count toward the threshold for Exchange Act registration until the issuer has more than $75 million total assets. For purposes of Exchange Act registration requirements, "equity securities" include not just common and preferred stock and derivatives, but also interests in any "profit-sharing agreement," a type of interest that many companies are considering issuing as security tokens.
More broadly, any issuer that is relying on an exemption from registration to issue security tokens now, but wishes to place the outstanding tokens on an exchange like Nasdaq or NYSE in the future without an IPO, would file Form 10 as part of the listing process.
In fact, some companies have conducted a so-called "Form 10 IPO" by issuing securities privately but committing to file a Form 10 and list the securities on an exchange or ATS by the time the restricted securities holding period expires.
Form 10 does not necessarily make your company "publicly traded." Securities listed on a U.S. stock exchange must be registered under the Exchange Act, but that's just one of the requirements. To be on an exchange, or even the OTC markets, securities must also be approved by FINRA (the Financial Industry Regulatory Authority) and qualify under the rules of the exchange, which will cover things like public float and financial condition.
Form 10 does not make your company's restricted securities freely tradable. Like other securities, security tokens are "restricted securities" if they have been offered and sold by any method other than a public offering. Because Form 10 has no effect on the method of offering, it does not make restricted security tokens freely tradable. However, 90 days after Exchange Act registration becomes effective, the holding period for the registrant's restricted securities drops from one year to six months. So, depending on timing, a holder of restricted security tokens could get some benefit in liquidity from Exchange Act registration on Form 10.
The SEC staff reviews Form 10, but it becomes effective in 60 days irrespective of review. The SEC generally reviews Form 10 registration statements and will comment on deficiencies. But unlike a Securities Act registration statement, which must pass SEC review before becoming effective, Form 10 becomes effective automatically in 60 days, whether or not SEC review is pending or complete. However, the SEC staff can notify the registrant of deficiencies at any time, even after effectiveness, and require remedial actions. Serious deficiencies can result in an order to stop trading or other sanctions.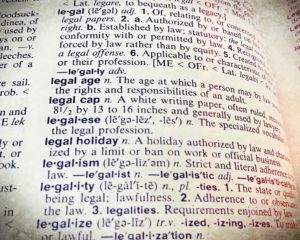 After a Form 10 becomes effective, the registrant must file periodic reports under the Exchange Act. By filing Form 10, your company is signing up for full Exchange Act reporting: Annual Reports on Form 10-K, Quarterly Reports on Form 10-Q, and Current Reports on Form 8-K. These include audited annual financial statements and quarterly financial statements reviewed by an auditor. The Form 10 registrant will also be subject to the beneficial ownership and short-swing profit reporting requirements of Sections 13 and 16 of the Exchange Act, as well as the proxy rules, if the registered securities vote. The company generally can't stop filing reports unless it's no longer traded on an exchange and has fewer than 300 record holders.
Form 10 is not used in an IPO or Tier 2 Regulation A offering. A company that completes a Securities-Act-registered IPO must also register its securities under the Exchange Act, but the process is greatly simplified. Because the disclosure required by Form 10 already appears in the IPO registration statement, the SEC permits the issuer to register under the Exchange Act using a very brief form, Form 8-A.
Similarly, a company seeking Exchange Act registration for securities sold in a Regulation A Tier Two offering may use Form 8-A because the company will have already provided detailed disclosure in a Regulation A offering statement reviewed and qualified by the SEC.
Form 10 should be prepared in consultation with securities counsel. Because Form 10 can become effective without SEC staff review, submitting a form that does not reflect a conscientious effort to provide complete and compliant disclosure to investors will likely provoke a harsh response.
Investment bankers and other financial service providers will also easily distinguish professional and non-professional work product. Accordingly, in making its debut as a reporting company, the registrant should rely on experienced securities counsel to ensure that its Form 10 satisfies the expectations of regulators and the financial industry while communicating essential information to investors.
---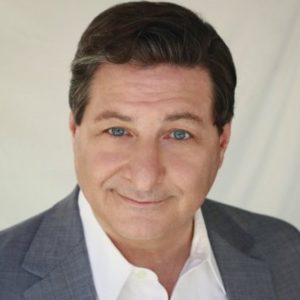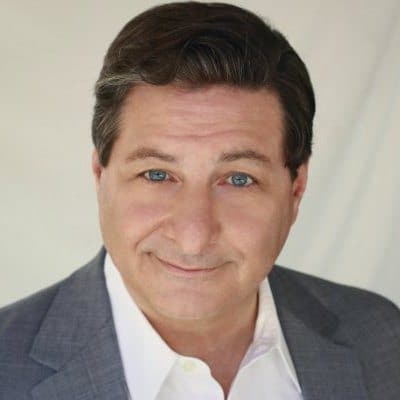 Charles Kaufman is a shareholder of Homeier Law PC, a Los Angeles-based transactional law firm focused on both traditional and alternative corporation finance, including crowdfunding, security token offerings (STOs) and other financing based on digital assets, VC and other early-stage financings, and capital raising under the EB-5 immigrant investor program. Mr. Kaufman is especially known for his insistence that offering documents go beyond a rote exercise in compliance to tell a compelling story to investors and make even complex financial instruments comprehensible.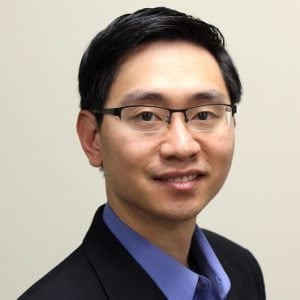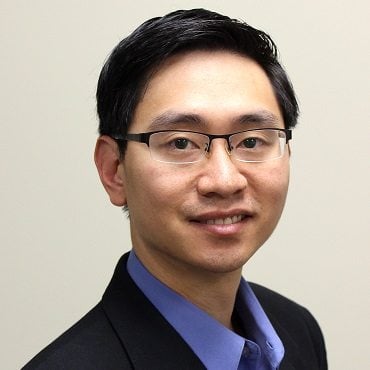 Jor Law is a pioneer in building out the ecosystem for digitizing and trading securities on the blockchain and other distributed ledger technologies. A finance and securities attorney, he is best known for his expertise in secured lending and alternative finance, including EB-5, venture capital, crowdfunding, and initial coin offerings (ICOs) or security token offerings (STOs). Mr. Law co-founded VerifyInvestor.com, the dominant accredited investor verification service in the world, and is an expert on attracting and verifying accredited investors. Within the crypto space, he's most passionate about securities regulations affecting tokens, identity for regulatory purposes versus privacy and anonymity, and cross-ledger or cross-chain technologies. He is a consultant to Homeier Law PC.

Sponsored Links by DQ Promote