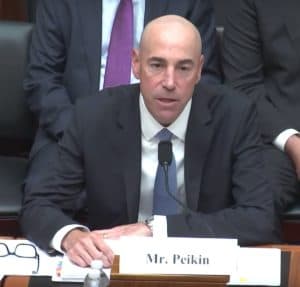 Steven Peikin, Co-Director of the SEC's Division of  Enforcement, told an audience at Harvard Law School this week that, given the increasingly cross-border nature of ICO and securities fundraising, "Collaboration with international regulators and law enforcement is critical to the SEC's civil law enforcement success."
Speaking before recent grads of the Harvard Law School's Global Certificate Program for Regulators of Securities Markets, Peikin began by describing the increasingly awesome scope of the SEC's current purview:
"The SEC oversees approximately $90 trillion in annual securities trading, the disclosures of approximately 4,300 exchange-listed public companies valued at some $32 trillion, and the activities of over 27,000 registered entities such as investment advisers, broker-dealers, and self-regulatory organizations."
Seikin said a full third of the SEC's enforcement actions in the past year had an international aspect:
"In today's global, interconnected marketplace, fraudulent schemes and other misconduct often have cross-border elements, and the need for cooperation between the SEC's Division of Enforcement and international law enforcement and regulatory counterparts has never been greater. Our investigations often involve witnesses and evidence in different countries, transactions that cross international boundaries, and the resulting application of multiple different legal systems."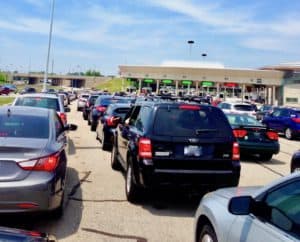 Cross-border cooperation, said Seikin, has proven necessary in investigations of ICO (initial coin offering) fraud, cases of violations of the Foreign Corrupt Practices Act, and cases of micro-cap stock manipulation, schemes Seikin says have, "largely moved overseas" now.
According to Seikin, ICO-fundraises have gone from $100 million raised in 2016 to $22 billion raised this year so far- a 22 000 X increase in the size of markets.
ICOs are now sold, "in dozens of market segments, from finance, trading, and e-commerce to gaming, advertising, transport, and social networking. And, the money is being raised from a broad base of investors both inside and outside the U.S."
Seikin identified two common problems with ICOs: their unregistered sale (as securities) and outright fraud.
ICO products have proven "enticing" to investors because of impressive stories of investment gains as well as broad technological promises, said Seikin. But there are significant risks:
"…(T)he growth in the ICO market can obscure the fact that these offerings are often high-risk investments. The issuers may lack established track records. They may not have viable products, business models, or the capacity for safeguarding digital currencies from theft by hackers. And some of the offerings can be simply outright frauds…where the issuers are using excitement around the cryptoasset space to simply rip off money from investors."
Seikin spoke of a particular case of international cooperation between the SEC and Quebec's Autorité des marchés financiers (AMF).
The two agencies together enacted a successful emergency asset freeze against two Canadian residents who raised $15 million dollars from Canadians and Americans in an ICO fundraise last year.
Seikin says AMF were instrumental in helping the SEC obtain court ruling against the defendants by, "provid(ing) declarations in our proceeding."
Seikin here is probably referring to the SEC's ongoing actions against Sabrina Paradis-Royer and Dominic Lacroix, purveyors of the PlexCoin ICO, who promised investors a 13X ROI in less than a month.
In its initial complaint against the two PlexCoin founders, the SEC claimed Lacroix is, "a recidivist securities law violator in Canada."