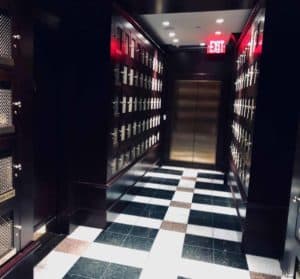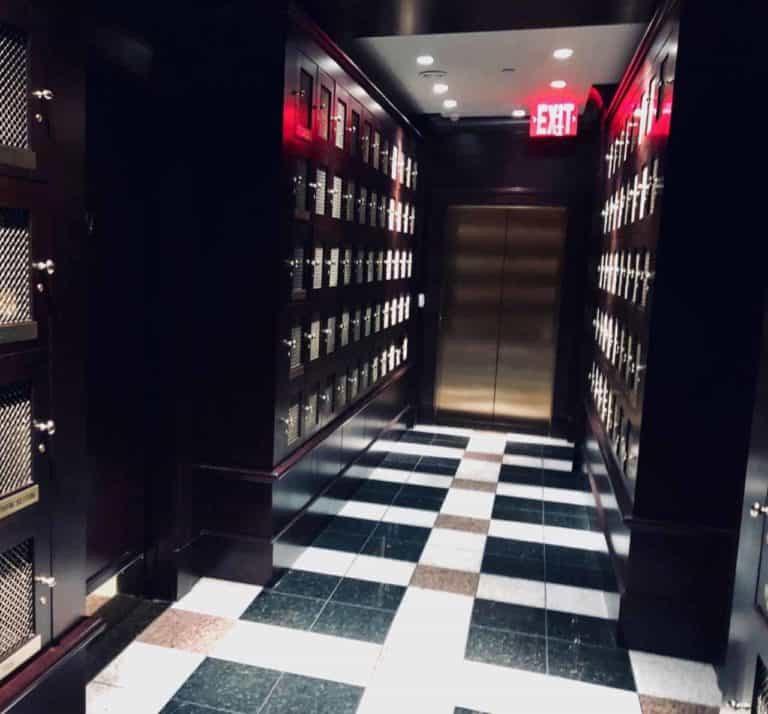 GMO, a large Japanese Internet-service provider, announced December 25th that it is abandoning the manufacture of hardware for the mining of cryptocurrencies following "extraordinary losses" in the company's cryptocurrency division in Q4 2018:
"After taking into consideration changes in the current business environment, the Company expects that it is difficult to recover the cryptocurrency-mining-business-related assets through selling mining machines, so the Company has decided to stop the development, manufacture, and sales of mining machines, thereby recording an extraordinary loss."
The company will, however, keep its mining centre open after relocating it to a region with cheaper electricity.
The decision was made by the company's board of directors after 35.5 billion yen (~$322 million USD) in consolidated losses and 38.0 billion (~$345 million USD) in non-consolidated losses were documented in the company's latest financial reports.
GMO says it launched its in-house mining operation in December 2017 via two wholly-owned subsidiaries being run out of regional headquarters in Switzerland (GMO-Z.com Switzerland AG and the mining company GMO Internet, Inc).
GMO says that after launching these, "our hash rates continued to rise," meaning the company's success rate at winning "block rewards" for processing data in certain crypto networks was increasing.
Nevertheless:
"(T)he profitability of the in-house mining business of GMO Internet Group decreased as the cryptocurrency price declined and our mining share did not increase as expected due to the rise of the global hash rate, which went beyond our initial assumption."
Part or all of the Swiss operation will be closed:
"(I)t has been decided to record an impairment loss, etc. of approximately JPY 11.5 billion on the consolidated accounts. We will record a loss on sales of stocks of subsidiaries, etc. related to the withdrawal of the Swiss office of approximately JPY 14.0 billion on the individual accounts."
Crypto mining can be a very lean business during bear markets and companies that last usually need to operate periodically at a loss and purchase Bitcoin futures.
Company's like GMO that entered mining at the top of the market last year, when manipulation and FOMO (fear of missing out) were at their highest, would have had little time to bank profits before the protracted down market of 2018 started hitting its stride in late January of this year.
As well, numerous large crypto-mining manufacturers and early entrants like Bitmain had already established substantial market share by then.
GMO acknowledges the bear market in its announcement:
"(R)egarding the current mining machine markets, the environment is increasingly competitive because of the decreased demand mainly due to the decline in the cryptocurrency price, the decline in the sales price, etc."
The company expects that cutting this leg of operations will substantially reduce operating and depreciation costs:
"Depreciation cost of mining machines and electricity cost comprise the majority of operating expenses. In this regard, we expect the depreciation cost to decrease as the book value of depreciable assets will be written down significantly due to recording an impairment loss."
The mining centre will be relocated:
"In terms of the electricity cost, we will relocate the mining center to a region that will allow us to secure cleaner and less expensive power supply. GMO Internet will review the revenue structure of its in-house mining business, and continue running mining operations with the GMO Internet as a headquarter(s)."
GMO is not the only mining hardware producer tightening its belt under current circumstances.
The world's largest mining conglomerate, Bitmain, recently closed its Israeli research facilities and there are now rumours circulating that the company is laying off a substantial number of workers:
Bitmain has quietly laid off their entire Copernicus team (#Bcash GO client). Only 1 week notice. Some had just joined the company. Layoffs just in time for Christmas. #BitmainIPO @HKEXGroup @SCMPNews pic.twitter.com/Kt2Ce90sBW

— Samson Mow (@Excellion) December 23, 2018
Sponsored Links by DQ Promote