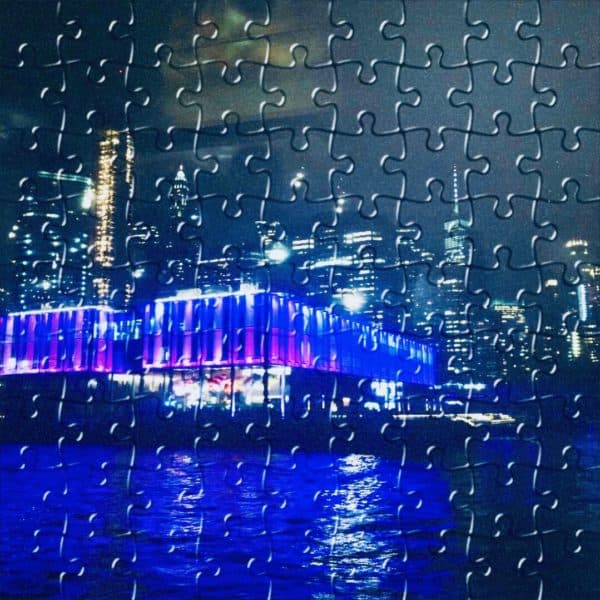 iFunding was an early entrant into the real estate crowdfunding sector. Once Title II of the JOBS Act became law (Reg D 506c), it opened up a new world of online promotion for securities offerings and real estate almost immediately became one of the hottest sectors of crowdfunding.
Yet since those heady, early days, several real estate crowdfunding platforms have shuttered their doors. More may follow as the industry adapts and evolves.
iFunding experienced a rapid rise in prominence as it attempted to scale its service of providing access for accredited investors to single real estate projects. This rise was dented by several distracting lawsuits and allegations of impropriety that undermined iFunding's ability to operate.  In 2017, rumors of trouble at the site began to circulate.
Towards the end of the summer of 2017, an investor in several of the properties, Jazco, stepped in to take over the portfolio. This was followed a year later by a lawsuit filed by the Securities and Exchange Commission (SEC) that included allegations of fraud.
Recently, iFunding founder and former CEO William Skelley reached out to Crowdfund Insider to share his side of the story.
Our conversation is shared below.
---
The SEC filed suit against you and your co-founder (Shah) in September 2018 alleging "a fraudulent scheme to misappropriate more than $1.17 million from investors." Where does this case stand? If it has been settled, what were the terms?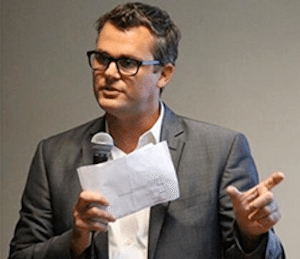 William Skelley: To begin, I want to state that I worked 24/7/365 and no matter where in the World I was, it was work, no matter how untraditional it may have been. At iFunding, we had no sales team. I was the sales team. I raised every single dollar, around $30 million plus when I left.
I paid myself less than an entry-level position on Wall Street. I had to travel and entertain accredited investors for five years to achieve this. Of course, there were expenses, whether they were disclosed in a legal document that most people don't even read or not. I was too busy keeping my head down and hustling and mistakingly assumed the people I hired for these duties were doing their job.
So, to answer your question, I think I would need to go over the entire timeline since the original SEC subpoena.
The original SEC subpoena was investigating the sale of unregistered securities and using project investor funds. After several months and many interviews, they found nothing and subsequently did not pursue this. They went through every single dollar, out of tens of millions, that investors put into projects and, once again, found nothing.
In an interview with the SEC, our team did disclose that we were in the process of restating financials going back to the start of the company because, after an internal investigation by our team, the proper disclosures were not made.
After raising our seed round of $2 million, and long before the SEC got involved, I hired an outside consultant who had 25+ years as a compliance officer on Wall Street. He interviewed every single employee and presented a report to me.
After several discussions with employees and external counsel, I decided to fire every single employee at the firm and bring in a new, much more senior team.
While we were in the process of restating financials and informing investors, we received the SEC subpoena.
I received an offer from Jazco to purchase my shares and assume control and we reached an agreement in January 2017.
Fast forward to today, my legal team is currently negotiating a settlement with the SEC regarding the civil suit.
The SEC filing also alleges that "significant portions of the investor funds [were used] to pay for personal expenses including personal utilities such as cable and telephone." Can you respond to this allegation?
William Skelley: As stated above, the allegations surround not making the appropriate disclosures.
While the legal team and our COO prepared the PPM, which we used to raise the $2 million, I was not overly involved in the process, yet did end up being the one responsible because I signed it.
It turns out that several disclosures were not made regarding expenses such as cell phones for some employees, travel, and entertainment expenses, certain office expenses, lunches for employees and use of a corporate apartment that employees lived in (some full time) and used when they traveled to NYC.
iFunding's portfolio of investments was taken over by another entity. Do you know the status of these properties or do you have any contact with the principles/entity?
 William Skelley: I negotiated an agreement with the entity that took over the portfolio and voluntarily left the company to pursue other interests I had. I can say that the report I was presented with – about the portfolio upon my departure – showed a NET return of 12.3% across all of our investments which I was proud of.
I was also proud, ironically, that the month we received the SEC subpoena was the first month we were profitable at iFunding after a year-long restructuring.
We also had just signed an MOU [memorandum of understanding] to acquire an investment bank since a lot of the regulations around equity crowdfunding were not overly clear or enforced and we preferred to err on the side of caution.
I do not communicate with Jazco, yet my team will be releasing a statement soon about their entity.
There was a post that you had launched an ICO consulting firm in Dubai (William Christopher) with David Drake and Simon Cocking. Is this firm active and if so what is the mission? Are you based in Dubai or NYC (or both?)
William Skelley: No. I had my own consulting firm, yet was asked by them a couple times to consult on a thing or two.
I currently spend the majority of my time in Asia where my wife is from working with several startups in the region.
As one of the earlier real estate crowdfunding platforms, can you share some of the lessons learned?
William Skelley: I think you truly need to understand the responsibility you take on as a founder of any company. There is a fiduciary duty to your shareholders and no matter what people tell you, or advise you, it is you in the end that us accountable, no one else. Especially when you are disrupting something as big as the financial markets like we did.
When I started the company myself in a one-bedroom apartment in NYC with my own money I never dreamt it would be as successful and high profile as it became.
I went from getting eviction notices on my door from not paying rent because I put every single dollar into the company – to being on CNBC.
When your company becomes that high profile, you need to ensure you have the right corporate infrastructure and team with years of experience behind you.
No matter whether you have an internal General Counsel and/or hired an external firm and paid them tens of thousands of dollars to produce a legal document, make sure that you, as CEO, review each and every word of it. If you are signing it, read the entire thing. Even if no one else will.
What's next for you?
William Skelley: I had the good fortune of marrying a beautiful woman from Asia and we have been traveling the World for the last 18 months. It has been great to meet so many different entrepreneurs and startups in such remote places. I think that has been the best part and I would love to continue to do it.

I am starting a youtube channel focused on helping entrepreneurs and educating them on several matters ranging from incorporation, regulatory structure, fundraising and, most importantly, loving what you are doing and having fun along the way.

The most important thing I could stress is you have to be passionate about what you are doing. While I was at iFunding, I LOVED what I did. People would make fun of me for wearing an iFunding t-shirt every day, yet I loved it so much and was proud of what we were building.

I am involved in some digital asset companies which I truly believe are the future.

I look forward to moving on and offering help to any other startup, anywhere in the World, that would like to learn about what mistakes NOT to make because I sure did make plenty along the way during the last 20 years.

Sponsored Links by DQ Promote