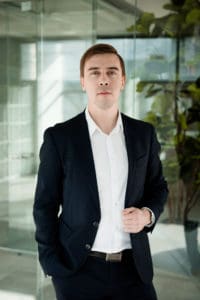 Peer to peer property lender EstateGuru says it has recently made two "significant' hires for their executive team. EstateGuru says they have appointed the former head of retail credit risk at Coop, Andres Luts, to fill the position of Baltic Risk Manager. Additionally, Mihkel Roosme, a former head of division at Swedbank, will step into the role of leading business development.
EstateGuru is a European cross-border peer-to-peer lending marketplace for short-term property-backed loans.
EstateGuru also reported it expects to top €100 million worth of business loans soon, with an average return of 12.2%.  Investors are said to have earned nearly €7 million in interest revenue. EstateGuru is active in Estonia, Latvia, and Lithuania while initial loans are said to have been formalized in Finland and Spain.
EstateGuru COO Mihkel Stamm said the company will invest significant resources and effort into improving their risk management, debt procurement, and international expansion.
"Our latest two appointments share a connection in the sense that becoming a Pan-European company has been our approach since the beginning. We are confident that including additional high-caliber professionals will bring us closer to this expansion as well as keep our credit control at a high level both locally and internationally. The selection process was extensive, and we are glad to say that we were able to hire the best candidates," said Stamm.
Stamm said that Roosme will be key in driving EstateGuru's international expansion alongside with strategic partnership building:
Mihkel has a vast experience from working in a variety of managerial positions for more than 15 years – both in private and corporate banking segment. Mihkel's role at Swedbank provided him with a unique skill set and industry insight that make him a vital member of the EstateGuru team," Stamm added.
Stamm said Luts is a former will contribute to building EstateGuru's risk technology.
"We have investigated the markets of Portugal, Ireland, and the United Kingdom," Stamm stated. "All legal preparations have been made to enter these markets, however current main focus is Finland. With such rapid expansion as ours, it is important to keep the focus on the quality of our product and we believe that our new appointments will contribute to this goal."
Sponsored Links by DQ Promote