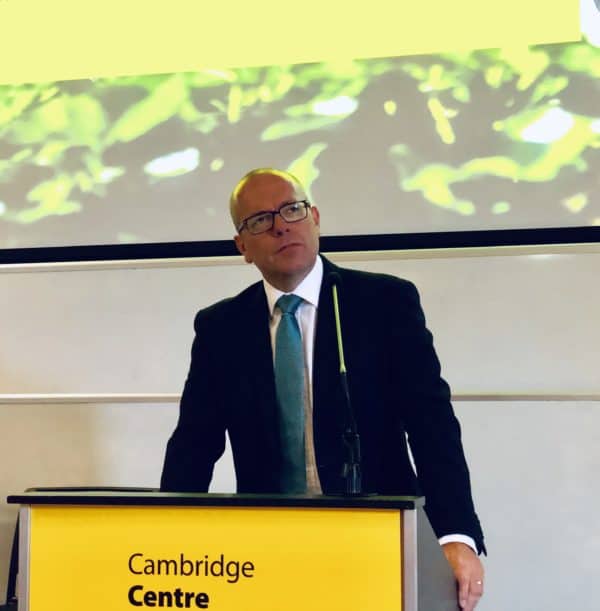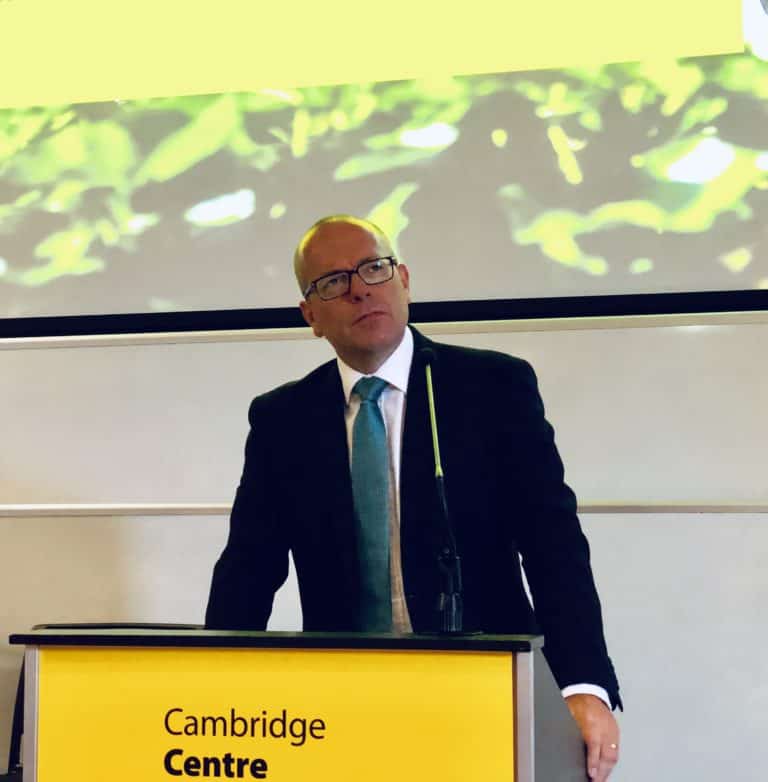 In a speech presented today by Christopher Woolard, Executive Director of Strategy and Competition at the UK Financial Conduct Authority (FCA), the regulator addressed the hot topic of "stablecoins." The speech was delivered at the annual Cambridge Centre for Alternative Finance conference which saw regulators from all over the world visit the Judge Business School at Cambridge University to discuss emerging Fintech innovations and the future of finance.
Earlier this month, Facebook announced the creation of a stablecoin labeled "Libra." Facebook's spin on crypto is designed to become a global payment platform removing much of the intrinsic friction and cost associated with existing payment rails.
The Facebook stablecoin is a "basket of assets" designed as a type of corporate currency which will hold a relatively consistent value. Additionally, Libra's blockchain is able to create smart contracts similar to Ethereum – currently, the most popular blockchain for creating utility type features for the cryptosphere.
Woolard provided an interesting perspective from the FCA, globally viewed as the most innovative regulator when it comes to Fintech innovation.
Woolard said the term "Stablecoin" has been widely adopted by the crypto industry as a distinct sector of cryptoassets. He noted that depending on the characteristics of an individual stablecoin, it could, or may not, sit within the FCA's regulatory perimeter.
"As has been widely reported, along with other regulators and central banks, we have been discussing their plans with Facebook. If this comes to fruition, Libra could be very significant indeed," stated Woolard. "It will pose questions for us as a regulator. It will pose questions for our colleagues at the Bank of England. It will pose questions for us working with our international partners. Moreover, its size and scale will pose questions for society and government more generally about what is acceptable and desirable in this space."
Woolard said the term stablecoin is a "broad term" which encompasses a variety of cryptoassets. Some may be pegged to a single fiat currency, others linked to an asset like gold, or perhaps defined by an algorithm. Regardless, the FCA looks at each crypto individually to determine its makeup before determining their regulatory approach.
A stablecoin could constitute e-money if it meets the definition provided in the Electronic Money (e-money) Regulations.
A "stablecoin" could fall between regulatory categories. Because of this, the FCA questions the accuracy of the label.
If a cryptoasset is e-money then the issuer needs to be authorized as an e-money issuer and needs to comply with all relevant requirements under the E-Money and Payment Services Regulations.
If a stablecoin is algo-driven it would need to be judged on its characteristics. Or perhaps it may be considered a regulated product such as a collective investment scheme. It simply depends.
"Volatility and stability are important concepts, but they are relative in nature," said Woolard. "Whilst a wobbly tripod is seldom a good thing in the world of wildlife photography, 'volatility' in financial services is completely context-dependent."
He said that FCA does not have criteria for endorsing the stability of any cryptoasset.
"What is this thing, why is there a new term and what problem is it trying to address? Who is it for – wholesale banks or retail consumers? Is it within our regulatory scope or outside? Is this really an innovation or just something old in a new, flashy wrapper?"
Woolard said the FCA reviews each question as to the benefit to consumers or how it impacts competition. The agency also questions if there is harm created due to increased risks or complexity.
"In short, we seek to consider any cryptoasset, including those labeled "stablecoin," on a case-by-case basis and we encourage both consumers and firms to do likewise."
Additionally, does the "stablecoin" adhere to international regulatory standards such as AML and KYC. An important question, especially in light of the recent FATF guidance for VASPs.
The FCA is nearing the end of a consultation on cryptoassets. The comments have been received and the regulator is correlating them now. The final response will be forthcoming shortly as the FCA provides additional clarity regarding their regulatory approach when it comes to crypto.
In the end, the FCA does not accept the stamp of stablecoin at face value. A smart approach.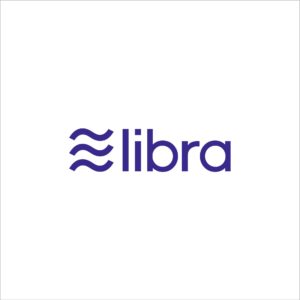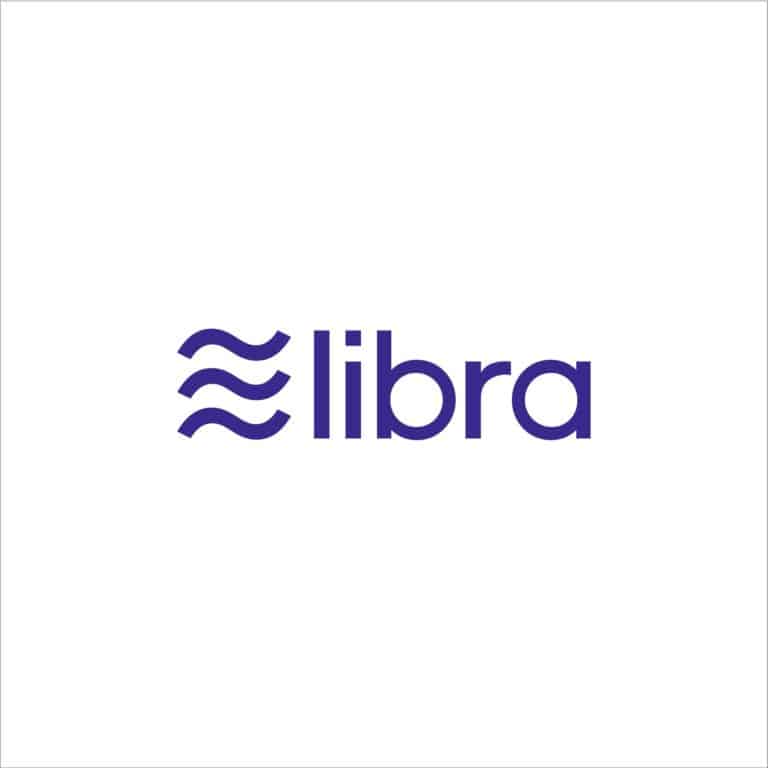 Recent events at Tether, the largest stablecoin by market cap, uncovered glaring shortcomings in the sector which begs for more stringent regulation.
This will hold true for any aspiring stablecoin including Facebook's attempt to create its own version of a Euro type basket of assets. Libra is a crypto that can expect stiff regulatory challenges. While moving fast and breaking things can drive change it also forces regulators to slow things down.
"When considering these changes as regulators we need to be ready to lean in, to experiment, learn and adapt, but always be ready to protect consumers, competition and market integrity," Woolard said, "… In other words, we, ourselves need to go behind the scenes."
Sponsored Links by DQ Promote