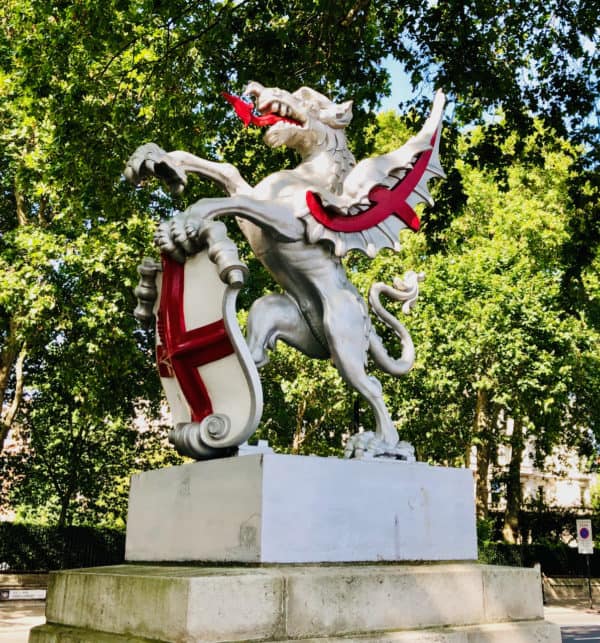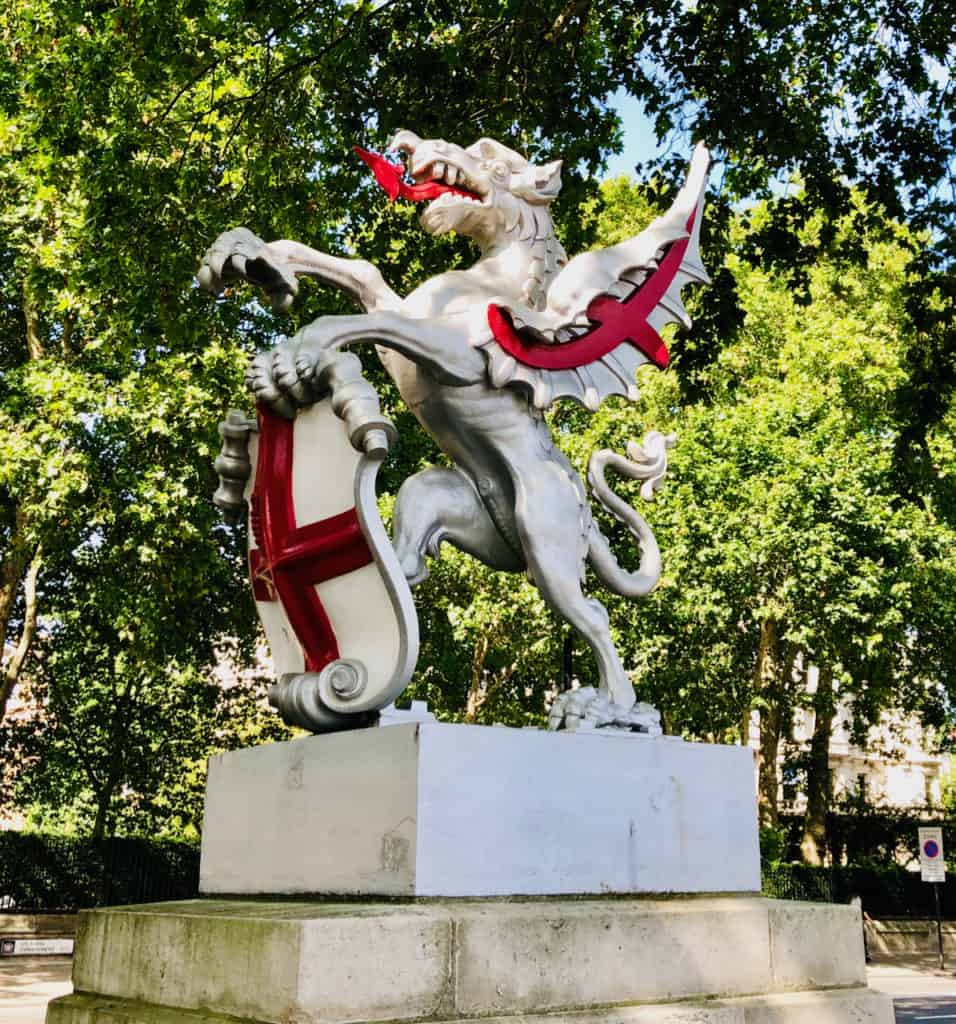 Brexit be damned. At least, so it seems.
The UK is rocking early-stage equity investments, according to Beahursts 6 month report. While the political class agonizes over what may happen when the European divorce is final, investors continue to shoulder risk in the UK market backing young companies at a healthy clip.
According to the report, during the first 6 months of 2019, 889 deals were financed to the tune of £4.5 billion. This represents a 10% increase in the number of deals and a 15% increase in the amount funded versus the prior six months. In fact, the numbers indicate that the first half of 2019 was the best on record for startups and scaleups and the second-best 6 months ever (since 2011).
Beauhurst states that seed-stage funding rounds increased by 7% – the first increase since 2017.  To quote the report:
"After a troubling few years for seed stage deals, it's a relief to see some pick up in the number of investments being made. We're not completely in the clear yet – levels have yet return to those seen in 2018 H1 – but seed stage deals are finally roaming north of venture stage numbers, something we hope to see continue in the future."
Of course, successful seed stage companies can turn into more mature companies and thus it is vitally important to keep a steady flow of risky startups in the pipeline.
Regarding sectors seeing the most investor interest, the report states that artificial intelligence (AI) saw a record number of deals at 70 raising £355 million but our favorite, Fintech, continues to reign supreme.
In total, the document states that £1.7 billion was dedicated to Fintech topping the total amount for 2018.
And what of online capital formation? Crowdfunding platforms continue to play an important role in providing access to capital. Beauhurst says that 187 deals generated £98.2 million in the first 6 months of 2019. The two top crowdfunding platforms, Crowdcube and Seedrs, jostled for the top spot.
Crowdcube raised £55.6 million for 83 deals. Seedrs funded 98 deals to the tune of £42.6 million.
Beauhurst posits that deal numbers may be beginning to "flatline" as the number seems stuck between 160 to 200 deals. But then, quality over quantity is the most important metric. And 6 months does not represent the entire story as platforms continue to innovate, evolve and seek out other opportunities.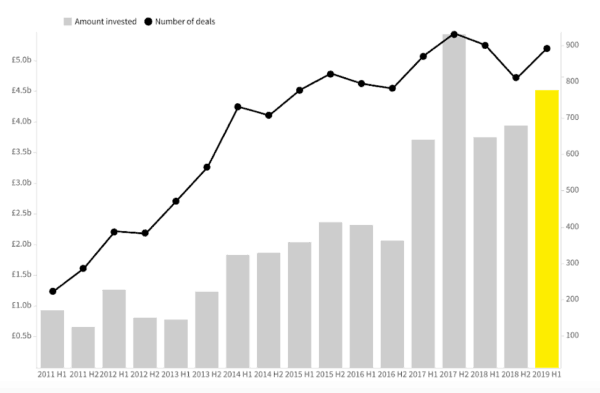 Sponsored Links by DQ Promote