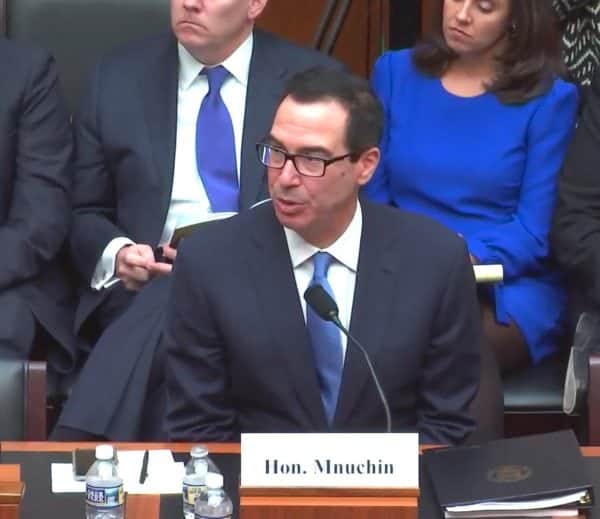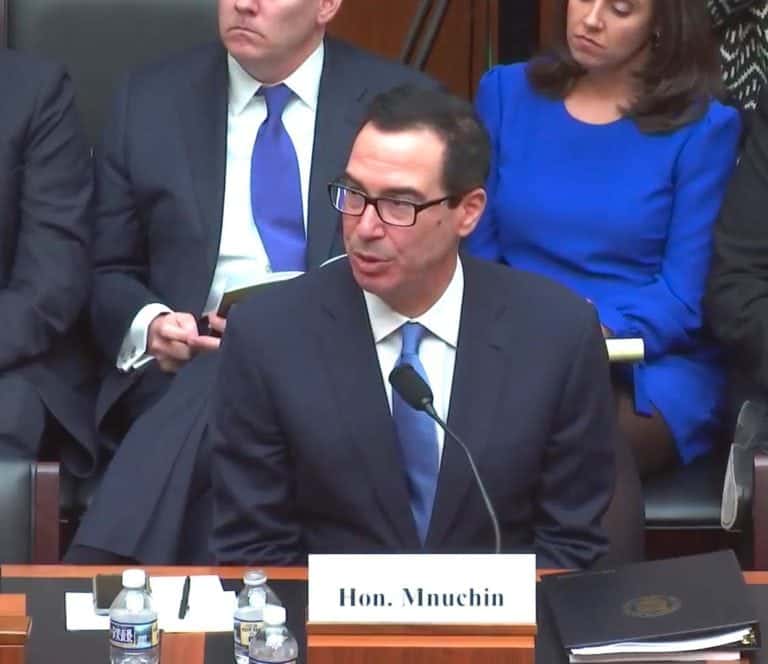 U.S. Treasury Secretary Steve Mnuchin told an interviewer at CNBC's Squawk Box July 24th that he, "won't be talking about Bitcoin in 10 years. I can assure you that."
"But you might be talking about it in six years…as Treasury Secretary, " said the interviewer.
"I would bet even in five to six years I won't even be talking about bitcoin as Treasury Secretary. I'll have other priorities," Mnuchin responded.
"You'll be loaded up on Bitcoin. You'll be a gazillionaire," the interviewer joked.
"I can assure you I will personally not be loaded up on bitcoin," Mnuchin replied.
Mnuchin has spoken to the media several times recently about the US government's intentions regarding cryptocurrencies.
On the heels of President Trump's July 11th tweets in which he stated, "I am not a fan of Bitcoin," Mnuchin held a surprise press conference July 14th and told attending media that illicit use of cryptocurrencies is a, "a national security issue."
Mnuchin also spoke of, "the serious concerns the Treasury has regarding the growing misuse of cryptocurrencies by money launderers, terrorist financiers and other bad players."
Speaking from outside G7 meetings in Chantilly, France, July 18th, Mnuchin, told Squawk Box
"Anybody in the US that touches a Bitcoin is responsible for (enforcing) money laundering (regulations) and will be held accountable…We're going to make sure that bitcoin doesn't become the equivalent of Swiss-numbered bank accounts, which were obviously a risk to the financial system."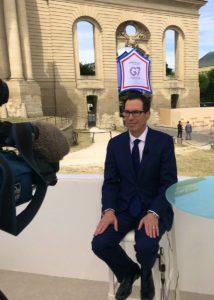 Later in the July 14th interview, Mnuchin promised additional regulation:
"We're going to make sure we have a unified approach and my guess is that there are going to be more regulations that come out from all these agencies."
On July 14th, Mnuchin told attending media:
"Treasury takes very seriously the role of the US dollar as the world's reserve currency and will continue our effort to protect our country and secure the US and global financial systems."
He reiterated that notion July 24th on Squawk Box:
"I think the dollar is the reserve currency in the world. It's in our interest. We want to maintain it."
"I can assure you I will personally not be loaded up on bitcoin" in 10 years, says Treasury Secretary Mnuchin #bitcoin pic.twitter.com/0J5acWQwRO

— Squawk Box (@SquawkCNBC) July 24, 2019