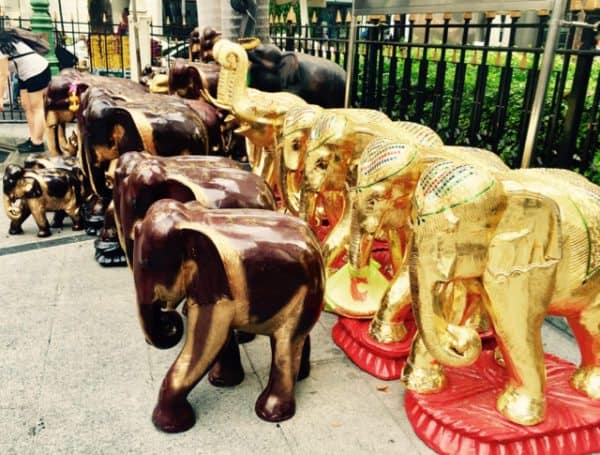 Police Major Gen Preecha Charoensahayanon, chief of Thailand's Anti-Money Laundering Office (AMLO) says cryptocurrencies, "will be a tool of new money laundering," in the country going forward.
"That's why we're amending laws to prepare us for new online missions," Charoensahayanon told The Bangkok Post.
Charoensahayanon made the comments on the occasion of AMLO's 20th anniversary and while outlining his vision for the organization, which came under his auspices two years ago.
According to The Bangkok Post:
"In (Charoensahayanon's) view, AMLO's work will be focused on two areas in the near future — one involving its traditional duty to prevent and crack secret plots to hide illegal assets, and the other in connection with the unfamiliar role of probing new hideouts in the cyber world."
Charoensahayanon reportedly sees a likely increase in the utility of crypto networks for the processing and transmitting illicit proceeds.
With regards to particular amendments, Charoensahayanon is seeking to add a section to existing laws that would require crypto exchanges to report their dealings to AMLO offices, which would enable officers there to track cryptocurrency conversions and transactions.
Charoensahayanon says the amendments are in line with international standards (presumably FATF standards) which were recently implemented and require exchanges to track all transactions over $10 000 USD and share information about customers.
Problems are not common as of yet, said Charoensahayanon, "We may not find any clue, but that doesn't mean the wrongdoing does not occur…We have to brace for it."
AMLO says it seized or froze illegal assets worth up to 934 million baht ($30.3 million USD) in the first half of 2018.
Thailand has seen its share of crypto scams.
In 2018, a Finnish investor named Aarni Otava Saarimaa invested 797 million baht in three companies purportedly controlled by Prinya Jaravijit, brother of famous Thai actor Jiratpisit, also known as "Boom".
Saarimaa says Jaravijit absconded with the funds that Saarimaa transmitted as bitcoins.
In February, 30 Thai investors complained to the Thai Technology Crime Suppression Division that they had been defrauded out of 42 million baht ($1.34 million USD) by the owner of a Bitcoin mining scheme.
Singapore cryptocurrency and "digital asset" trading platform Huobi was recently licensed by the Thai Ministry of Finance to facilitate crypto trades in Thailand. Thus, Huobi becomes the 5th platform licensed in Thailand, and will provide crypto-to-crypto and crypto-to-fiat trades in the country.