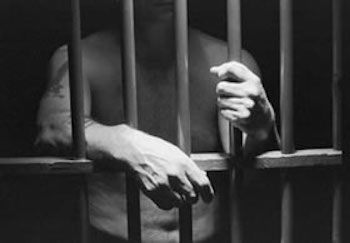 An Australian living in Boulder, Colorado has been sentenced to one year and a day in prison and 12 months probation for laundering money using Bitcoins.
Emilio Testa, age 32, was arrested after selling bitcoins to undercover agents.
"According to the stipulated facts contained in the plea agreement as well as facts presented at yesterday's sentencing," the release from the Colorado prosecutor's office states, "beginning in approximately April 2016, Testa was in contact with undercover agents about the need to convert U.S. dollars into Bitcoin because he preferred not to use banks or deal with taxes."
Testa thereafter conducted two money exchanges with the agent, and kept in touch with said agent until March 2018, when he proposed a trade of Bitcoins for US dollars.
On that occasion, the agent allegedly told Testa that his cash was the proceeds of narcotics trafficking, and Testa traded the cash for Bitcoins.
Testa then allegedly completed a second transaction of similar nature, "while understanding that the transaction would conceal or disguise the nature, location, source, ownership or control of money he believed to be the proceeds of narcotics trafficking."
Until recently, a service called LocalBitcoins was connecting Bitcoin-for-cash (and vice versa) traders with customers via a website that did not require identification from either party.
In June, LocalBitcoins, which is based in Finland, dropped cash from its list of available services.
Though some traders in Canada continued to advertise cash trades, offers of cash trades did disappear from the profiles of US traders.
The release from Colorado authorities does not state whether Testa was a LocalBitcoins trader, but at least 5 LocalBitcoins traders have been prosecuted in the US following sting operations in which undercover law enforcement expressed that the money changing hands was proceeds of crime.
"Trying to hide criminal proceeds in Bitcoin?  We're going to find you," said United States Attorney Jason Dunn. "Working in tandem with our federal partners, our prosecutors are leading the fight against cryptocurrency crimes."
In a radio interview he gave this week to ABC Australia, a top UN official, Neil Walsh, said cryptocurrencies are making cyber-crime, terror financing, money laundering and child exploitation much easier and more profitable.
Acting IRS-Criminal Investigation Special Agent in Charge Kevin Caramucci stated in the Colorado release that law enforcement agencies possess means of exposing criminal cryptocurrency transactions and are resolute about combating the phenomenon:
"Investigating cyber-enabled schemes is a top priority for IRS-CI and our Special Agents are experts in conducting complex financial investigations, including those committed on the 'dark web' with virtual currency…This sentence shows those choosing to conduct illegal activities, including laundering narcotics proceeds, on the dark web are not hidden from law enforcement's radar."
Sponsored Links by DQ Promote