EstateGuru, an online lender for short-term, property-backed loans for SMEs, is reporting having financed 1040 loans for a total amount of €153 million since 2014.
Geographically, 68.27% of them were in Estonia, 17.92% in Latvia, 12.24% in Lithuania, 1.37% in Finland, 0.1% in Portugal, and 0.1% in Spain. EstateGuru is based in Estonia.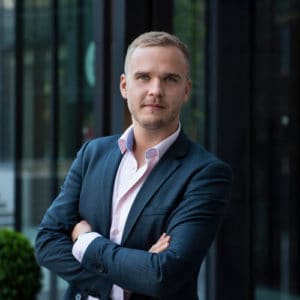 Daniil Aal, Head of Group Sales at EstateGuru, issued the following statement:
"Although the majority of loans are currently financed in Estonia, we're witnessing an increased inflow of loan requests from Spain, Finland, Portugal and Italy. By integrating different public databases into our data warehouse and using sophisticated valuation models, it's possible to make quick and professional loan decisions and help small and medium sized companies all over Europe," said Aal. "It's a global trend that traditional banking is becoming more and more localized due to AML and KYC procedures, as it's very expensive for them to handle those procedures cross-border. Although at the same time people and businesses are more and more borderless because we live in a borderless world enabled by technology and data."
EstateGuru explains that the German banking system takes on average 10 weeks to get a loan paid out to an SME. In comparison, EstateGuru takes on average three working days.
The average loan sum in the Baltics is said to be between €150 000 – €200 000. Outside the Baltics the average loan sum is considerably higher, starting from €500 000 and typically exceeding €1 million. The average contractual loan term for the issued loans is 14 months, however, the average loan term of repaid loans has been 10 months.
Andres Luts, Baltic Risk Manager at EstateGuru, said there are differences within the Baltic countries:
"… in Estonia the secondary cities like Tartu, Pärnu and Narva also have very active real estate markets, while in Latvia, it's mostly based in Riga. In Estonia, entrepreneurs can easily put their home up as collateral for a business loan, this however isn't an accepted practice in Lithuania. We also see that legal and tax environments are different and in Estonia the enforcement procedure costs are lower for the creditor than in Latvia and Lithuania."
Sponsored Links by DQ Promote