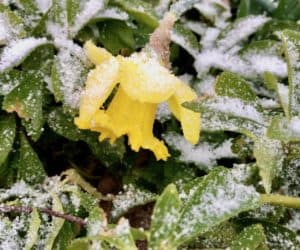 Metro Bank was reportedly the first financial institution in the UK to allow users to freeze their cards in case they lost it. The feature was introduced in 2014.
The freeze feature blocks transactions via payment cards through software, but it's reversible so the card can be activated if and when the owner finds it. Before this option was available, the only thing users could do, if they lost their cards, was to just cancel it – without being able to reactivate it.
The Built for Mars team notes that the freeze feature might be used frequently by the 6% of Brits who say they've lost their card more than 4 times.
Peter Ramsey, a user experience (UX) specialist at Built for Mars, reveals that it only takes 1 click to freeze a card issued by digital bank Monzo.
It takes only two clicks to freeze a card from Metro Bank. Revolut and Starling Bank cards may be frozen with just two clicks, Ramsey claims.
Barclays, First Direct, and Lloyds cards take as many as 4 clicks, while HSBC takes 5 clicks, Ramsey reports.
As noted on Built for Mars' website:
"The interesting takeaway here is actually not the number of clicks, but that it indicates how much the banks prioritize having regular access of this feature in their app."
They add:
"The greater the number of clicks, the more 'buried' in the menus it is. Monzo, Revolut and Starling were the only banks to have the 'freeze card' functionality immediately visible from a main navigation item."
The blog post from Built for Mars notes that they tried to get a better idea of just "how well the banks educate their users on how to use this functionality."
For instance, do users know the appropriate action(s) to take in the following cases:
"When should you freeze your card, and when should you cancel it?"
"What does freezing my card actually do?"
"Can I still use Apple Pay if I've frozen my card?"
"Will Netflix still be able to take money from my account?"
"So which of our banks actually took the time to educate their users?"
Built for Mars recommends making services a lot more educational, and the functionality should be more accessible in order to improve the user experience (UX).
The Built for Mars team concludes that after analyzing both traditional and challenger   banks, "it's clear that this feature was designed as a function, not as an experience."
They further noted:
"It was distilled down into its technical objective, with a result that lacks context and empathy."
They added:
"Consider this, what will the emotional state of the user be when they're trying to freeze their card? It will almost always be a moment of stress, panic and despair. This low moment is called a 'pit', and the best products are designed to turn 'pits' into 'peaks'."
As previously reported, Ramsey found that the overall UX when making cross-border transactions via digital and traditional banks is "horrendous."

Sponsored Links by DQ Promote