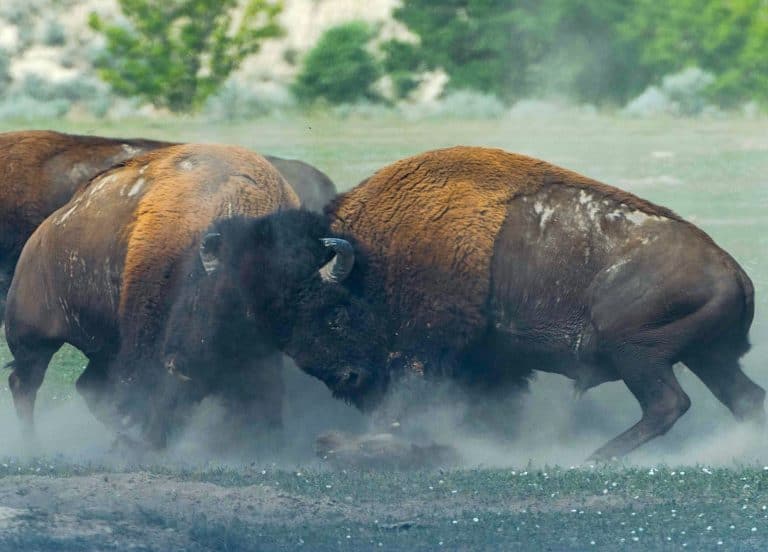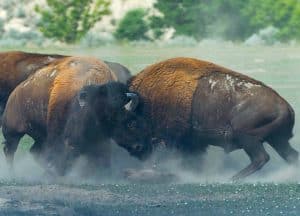 Bison Trails, a blockchain "infrastructure-as-a-service" company, revealed on July 1, 2020 that it will be adding support for Eth2, a major upcoming system-wide upgrade for the Ethereum (ETH) blockchain.
Ethereum Version 2.0 (or Eth2) will involve a gradual transition from its current Proof-of-Work (PoW) consensus mechanism to Proof-of-Stake (PoS).
As mentioned in a release shared with CI:
"In preparation for the launch of Eth2 later this year, Bison Trails has started offering a suite of enterprise products that [aim to] make it easier for customers to interact with the Beacon Chain, stake Ether (Ethereum's native token), and automatically manage validators, validator clients, and beacon nodes."
Eth2 was reportedly envisioned since Ethereum's genesis block was mined back in 2015. It will notably be the first time a cryptocurrency protocol as large as Ethereum will attempt to rebuild itself from scratch under a new consensus algorithm.
The Bison Trails team noted that they've been operating secure, reliable, and redundant Ethereum 1.X Geth nodes for the past two years. They claim that they're fully prepared to allow anyone with 32 or more ETH to secure the chain while earning staking rewards.
The release noted:
"To realize the Eth2 vision, Bison Trails' … products [aim to] provide private, secure, and reliable read and write nodes to connect and interact with the Beacon Chain, a secure validator management API enabling the creation and management of validators and Beacon Chain nodes, and a fully indexed Eth2 Beacon Chain reporting API to call information including staking rewards, validator information, and more." 
Bison Trails offers autoscaling software which allows users to automatically manage their infrastructure, as network requirements may change. The software is also able to handle additional validators when they decide to join. Autoscaling will allow Bison Trails' users to keep earning staking rewards without having to manually manage participation.
Joe Lallouz, CEO at Bison Trails, stated:
"As a platform providing validators for the earliest adopters to join the network, we're [looking forward] to [supporting] such a historic moment." 
Eth2 will have no "native" stake aggregation or pooling, so users will be required to run their own validators or use a provider that may run the validators on their behalf.
Users who choose Bison Trails to stake their Ether will be able to earn rewards until Phase 2 has been initiated and transactions are also enabled. By taking part in securing the Eth2 network with Bison Trails infrastructure, ETH holders will get the chance to earn rewards at a competitive rate of 23% on their holdings.
Preston Van Loon, Co-founder Prysmatic Labs, stated:
"Bison Trails [will be] supporting Eth2 and integrating the Prysm client into their infrastructure platform. Bison Trails has been an active participant in our testnets and we look forward to ongoing collaboration with the Bison Trails team as we work toward the release of Eth2 Phase 0."
Lallouz added:
"Unlike other Proof of Stake protocols that are trying to start from nothing and build and scale a new protocol, Ethereum is already a protocol that has tokens in the hands of millions of people with tens of thousands of dapps. It's starting from a very different place. This is important for the ecosystem as a whole as well." 
Earlier this month, New York-based Bison Trails added support for NEAR, a sharded proof of stake (PoS) blockchain and app development platform that can power open finance solutions.

NEAR received over $20 million in capital from VC firm Andreessen Horowitz (a16z) in May 2020.

In April 2020, Bison Trails added support for Keep Network, which serves as a privacy protection layer for Ethereum (ETH).

Keep Network aims to address the challenges involved with allowing private and secure data to be used on a public (permissionless) blockchain network.

Bison Trails has also integrated with Coinbase Custody for institutional-grade offline storage. Coinbase Custody clients may now stake their Polkadot (DOT) tokens to Bison Trails' validators and earn rewards.

Sponsored Links by DQ Promote