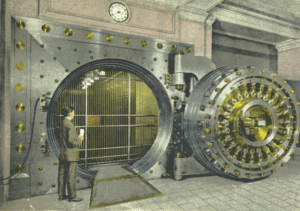 Matic, a platform that aims to facilitate secure, scalable, and instant transactions that are verified by the Ethereum (ETH) blockchain network, has announced new project updates. The Matic developers claim that their project has been making steady progress after it was introduced via Binance Launchpad (the exchange's IEO platform) in 2019.
The Matic team noted:
"Our developer ecosystem is growing rapidly, with Matic quickly becoming the go-to platform for (decentralized applications) dApps of all types. Phase 2 of our staking rollout is firmly underway and we're becoming deeply ingrained into the (decentralized finance) DeFi ecosystem."
The Matic project developers state that they've been working on supporting various DeFi solutions like @TheMahaDAO, which claims to be India's first distributed autonomous organization that's focused on promoting blockchain innovation in the country.
Matic's native MATIC coin was recently listed on the Kyber Network, which serves as an on-chain liquidity protocol, allowing "decentralized" token swaps to be integrated into various applications. The Matic team also confirmed that they're now working on staking rollout Phase 2.
They've also welcomed new (transaction) validators to the blockchain or distributed ledger tech (DLT) network, including:
@TorusLabs (which enables "one-click logins for dApps);
@InfosysConsltng (a global advisor allowing organizations to "reimagine their future and create sustainable value leveraging disruptive technologies");
@BCW_llc (a strategy consulting firm);
@decentralgames (developer of non-custodial virtual casinos); and
@Node_Ateam (a Cosmos, IRISnet, Terra, Kava, IOV, E-Money, Solana, BAND, Matic, and Orbit Validator).
The Matic Network mainnet went live on June 1, 2020. At the time of its launch, it had already produced 43,000+ new blocks.

On September 12, 2020, the Matic Network Developers announced the Build-n-Earn projects that qualify for grants and community voting. On September 11, the Matic team confirmed that the VR ecosystem (@Dvision_network) is onboarding to Matic in order to facilitate "the next generation of virtual experience." Dvision is a blockchain-enabled VR content ecosystem that aims to develop a more inclusive virtual ecosystem for businesses, designers and regular end-users.

Last month, Binance-owned WazirX, an Indian cryptocurrency exchange, had announced that it will launch a DeFi project with assistance from Matic.

While it does seem like the Matic team has been quite busy since their project was listed on Binance Launchpad, it remains unclear whether these projects will provide any real value or products to customers that would actually be meaningful and useful. Most crypto projects don't really have legitimate use cases. They mostly encourage trading in speculative tokens.

Sponsored Links by DQ Promote